Building a new home? Custom vs Modular Guide, Architecture trends tips, Online house design advice
Building a new home? Custom vs Modular Advice
11 Oct 2021
Are you thinking of building a home rather than buying one that already exists? It can be a great idea if you have access to a plot of land in a good spot, and with planning permission.
An own build can also save you money if done correctly and allows you to create a home that is precisely as you want with no compromises. Of course, you need to consult a builder first, and they may suggest one of two methods: a traditional custom build or a modular build. Let's look at each and explain the best way forward, starting by outlining the steps involved in the custom home build process.
Building a new home? Custom vs Modular Help Guide
What is the Custom Home Building Process?
There are certain steps in the custom home building process that must be taken if the project is to succeed – see www.oldmissionwindows.com/building-a-custom-home-whats-the-process. In brief and simple terms here they are:
Find an architect and builder you trust. Often a builder will have an architect they work with and there's a lot to be said for an established working relationship.
Make sure you have land that you can get planning permission on for the type of house you want to build.
Work with the architect and builder to arrive at the floor plan you want.
The basic construction work – groundwork and the frame – can now begin.
Plumbing and electrics along with insulation can be installed once the basic shell is standing.
Drywalls and interior are now to be finished.
Exterior pathways and other walkways can be fitted.
Electrical and plumbing fixtures and furnishings are put in place next.
Flooring is the final touch.
An inspection by a qualified building inspector will pass the building for use.
The time taken to complete the process will depend on the build. The above is the routine for a traditional custom home build. Now let's talk about a modular home.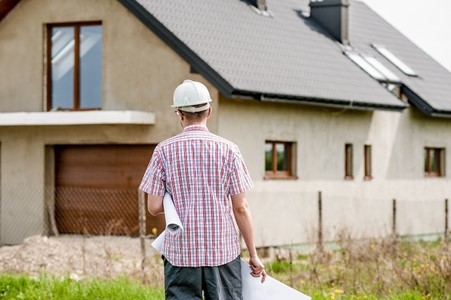 What is a Modular Home?
How to answer the question what is a modular home? Put simply, it is a home that is assembled in sections in a factory. These sections – which could include individual rooms, window systems and so on as well as the external walls and roof – are then transported to the site and installed in sequence. The advantage of modular homes is that they can save money and time in the build process.
The benefits of the modular method are as follows:
Faster build time.
Off-site construction so less traffic and disruption for neighbours.
Eco-friendly materials.
Attractive design options.
Versatile arrangement of rooms.
Flexibility in design.
Bespoke builds possible.
It is perhaps the time saving – which equates to cost saving where buildings are concerned – that is the main attraction as this method can save as a much 50% time over the traditional building routine. Is it for you, or are you better placed with the custom home option?
Which is the Best Option?
When all is taken into account the benefits of a custom home build as opposed to the modular method are many but the main one is that you are able to design a home with no compromises to your own plans. These will of course be amended for practicality by the architect and passed by the building inspector.
The benefit of the modular method lies in the potentially massive cost savings through faster build time, and this may be the selling point that inspires your decision. Talk to builders about both methods and understand them more clearly and you'll be able to make an informed decision.
Comments on this Building a new home? Custom vs Modular article are welcome.
Modular Designs
New Modular Architecture Designs
Modular cabins: fast and affordable home
6 things to know building shipping container home
Benefits of living in a container home
Five innovative applications for modular buildings
Building Articles
Residential Architecture
Morehampton Mews Houses, Dublin, Republic of Ireland
Design: ODOS Architects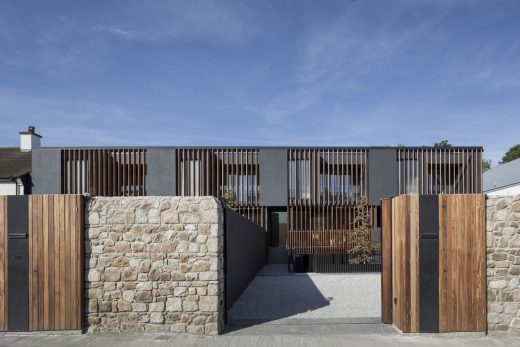 photograph : Ste Murray
Morehampton Mews Houses in Dublin
Comments / photos for the Building a new home? Custom vs Modular advice page welcome