6 creative decorating hacks to make your home feel unique, Building design tips, Online house advice
6 Creative Decorating Hacks to Make Your Home Feel Unique
20 Sep 2021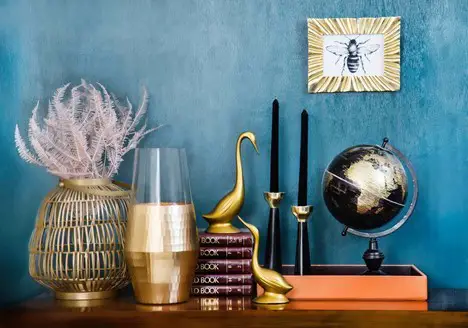 The interior of your living spaces has a powerful impact on your life quality, energy levels, and overall wellbeing. Aside from maintaining hygiene and comfort, decorations enhance the cosmetic appeal of a property. That's primarily why realtors work with interior decorators to lure potential buyers with the image of a perfect home.
Do you want to make your home more unique, lively, and ambient? There's a wealth of design ideas and inspirations to explore. But it all boils down to decoratives and embellishments that align with your taste and preferences.
Do you like mid-century furniture and sleek marble countertops? Or perhaps, you have a farmhouse-style architecture with a blend of wooden textures and rustic accents. Each homeowner has a distinctive approach towards decorations and creativity.
6 Creative Decorating Hacks Guide
We've compiled some decoration hacks that are creative and functional to make your space well-lit and appear more spacious.
1.     Upgrade the Windows
Are you exploring creative ideas to bring more sunlight into your living room without repositioning your Chesterfield sofa? Or perhaps, you want a cozy breakfast nook in the kitchen without losing daylight? Either way, a window upgrade is a terrific idea to transform your interior's cosmetic and structural appeal.
Adding windows to the exterior walls is an excellent trick to boost the curb appeal of your property. You can always invest in French windows that function as exterior doors opening into the backyard. French windows come with a floor-length casement with a center-partition and double sashes. They are a splendid choice to create the illusion of spaciousness, particularly for houses with less space.
If you prefer a more traditional appeal, consider investing in bay windows with a lovely window seat to complete the look. These spacious windows work well with long and heavy drapes and are ideal for rustic, farmhouse-style properties.
The design is timeless, and you can place heavy furniture in front of these windows without losing the sunlight.
2.     Fresh Coat of Paint
Are you looking for a budget-friendly fix that can deliver a dramatic transformation? Look no further than a fresh coat of paint, and experiment with new color palettes. Now, here's a hack that allows you to take the DIY route, put on your dungaree and paint the walls.
However, first, you must explore the color palettes you want to work with to transform your living spaces. We are big supporters of dark and rich-colored walls, such as mahogany, deep red, purple, burgundy, and blue. Dark colors infuse a powerful personality into a room, but you will have to brighten the lighting fixtures.
Neutrals, such as camel, beige, cream, and grey, are excellent choices to create a harmonious flow. These colors are highly advisable for the living room and dining area, and their versatility blends well with all furniture pieces.
Neutral shades create the illusion of spaciousness, making them a terrific choice for small and adjacent rooms.
We advise taking your time exploring color palettes and deciding the right combinations for each room.
3.     Hall of Mirrors
Mirrors are a timeless decorative element with a rich history as a prized embellishment for palaces, churches, and houses. We strongly advise hanging up at least one mirror in every room to create an illusion of spaciousness. However, if you adore mirrors as much we do, feel free to add multiple mirrors in various sizes.
If you like multiple mirrors in a room, consider adding them to an artful gallery of artwork, antiques, and wall hangings. Invest in various mirror frames that play up wooden textures, sleek marbles, and the timeless antiquated gold frame. This blend of textures will stand out and command the room with its mixture of contrasting frames. Use a floor mirror to get the wow factor.
If you want to brighten up a space, adding a mirror is the ultimate trick. However, choosing the right spot can be tricky. We advise hanging mirrors on walls next to the windows instead of right across them.
Placing a mirror opposite a wall causes the light to bounce back outside. You want the mirror to stand perpendicular to the window to allow the light to fill up the room.
4.     Pop Some Culture
Do you have a soft spot for vibrant Turkish floor lamps and their beautiful mosaic patterns? Or perhaps, you're an ardent admirer of Moroccan rugs and Mexican planters.
Our world is a delightful treasure trove of diversely breathtaking cultures, art forms, and indigenous crafts. Infusing some culture into your home décor is a fabulous idea to carve out uniqueness and beauty. We advise you to start by exploring the local culture and handicrafts and expanding your horizons with foreign elements.
A trip to the old city and local marketplaces can help you find incredible artisanal finds at excellent prices. It's also wise to explore various indigenous and cultural crafts and find items that appeal to your taste.
5.     Create A Photo Wall
Nothing can personalize your home and make it unique than a photo wall depicting your fondest memories. Photo walls are all the rage in décor trends and the perfect idea for décor that reflects your personality.
You can create one expansive photo wall or dedicate multiple divisions throughout the house for different themes. For instance, the photo wall on the first floor can depict special occasions, such as your wedding and family portraits.
The second floor is an excellent choice for a photo wall depicting your adventures and travel escapades. The living room must feature memorable photos of the entire family to create a warm abode to huddle and relax.
If you don't like to put up your pictures, consider exploring artwork and paintings. Whether you work with photographs or artwork, be sure to prioritize scaling so you can create elaborate arrangements.
6.     Infuse YOUR Personality
We strongly believe that the interior of a home should reflect the personality of the homeowner. So, whichever décor inspiration you choose to embrace, be sure to infuse your personality into it.
Suppose you're a devoted bohemian goddess with an admiration for quirky textures and soulful energy. In that case, feel free to decorate your home with mandala tapestries, gemstones, and plenty of plants. Follow your heart, and don't hold back from decorations you adore because they don't appear in glossy interior magazines.
Decorating hacks to make your home work – Wrapping Up
One doesn't always have to spend a massive chunk of money to transform the interiors. Budget-friendly and straightforward DIY hacks, like painting walls, can make a dramatic difference. We strongly advise homeowners to look within and visualize the space they want to call their home. Once you have a mental image of the transformation you seek, you can let the creative juices flow!
Comments on this Decorating Hacks to Make Your Home Feel Unique article are welcome.
Home Improvement
Home Improvement Posts
Ultimate checklist for renovating your home
Choosing a cohesive design style for your home
Planning to remodel your entire home
10 best home decorating ideas with Spanish tiles
Building
Residential Architecture Articles
Axis Condos, Toronto, Ontario, Canada
Architect: IBI Group Inc.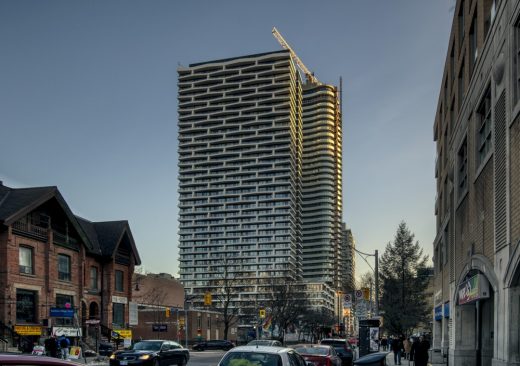 photo courtesy of architects studio
Axis Condos
Comments / photos for the 6 Creative Decorating Hacks to Make Your Home Feel Unique page welcome