Modern dining room designs to choose in 2022 guide, New furniture design advice
Modern Dining Room Designs To Choose In 2022
25 Jan 2022
In modern home designs, a dining area is a must to have a place. No matter if you have a compact breakfast nook or a dedicated formal space for dinners or family parties. Small or big your dining area carries a space in your home, so you must consider decorating it to make it one of the appealing spaces.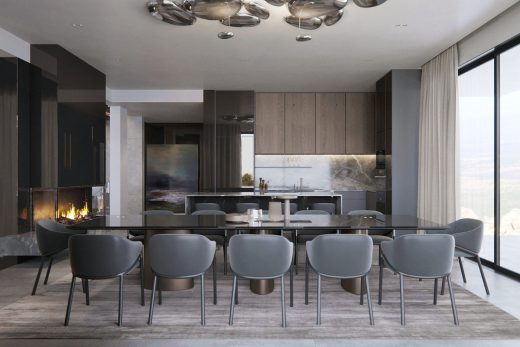 In order to make you knowledgeable about how you should decorate your dining room, I have gathered the best trending dining room interior design ideas. Expert interior designers at Musedesign.ae had recommended the top trends that are being used in 2022 for modern dining room design – see https://musedesign.ae/.
Apart from this, the dining room is the place the whole family will definitely have to sit together once a whole day. So the dedicated area for having your food daily must be decorated with the best appealing modern dining room designs.
Nowadays, people are investing in their personal property to make it more appealing. With the most innovative dining room design ideas on a budget, you can decorate your dining room perfectly. These best dining room designing ideas are perfect for adding value to your property.
Move ahead to read this article to know about the best dining room design ideas and creating a more functional yet practical dining space for your dinner parties and family get-togethers.
Modern Dining Room Ideas That Are In Trend In 2022
Most of us grew up with the conventional, formal dining room as one of the most underutilized rooms in the house. We want to make our homes more comfortable, adaptive and welcoming with the modern home interior trends. Take advantage of the fact that the dining room is having a moment to upgrade your area to fully represent the Modern Dining Room Designs in 2022.
1. Casual Style Dining Rooms
Long before modern times, there existed very formal dining rooms. Today's lives and living environments are significantly more relaxed, user-friendly, and welcoming. In current casual dining room trends, there's no need to add matching dining chairs and tables, people love to have their lunch on more casual benches. they feel more comfortable on benches.
2. Multi-Functional Dining Rooms Decoration
Our homes are supposed to be a perfect sanctuary for us. Along with providing many other comfortable features our dining room is considered as the multi-functional space where we sit, eat, work or learn. For many individuals, the dining room table (or dining room, if you have one) has become the center point for a range of activities. The dining table gets a lot of use, whether it's for gathering and eating, working, or laying out your jigsaw puzzle.
3. Greenery in the Dining Room
Bringing the outside in is the single most trending Modern Dining Room Designs 2022, and the dining room, like most other rooms in the house, is no exception. Fresh greenery is currently the hot trend to be used in dining rooms. Whether it's vertical living greenery in the dining room or a gorgeous plant centerpiece, live fresh plants provide life, color, and oxygen to any atmosphere.
4. Round Dining Room Tables
Round tables have the advantage of allowing talks to flow more freely because no one dominates, there is no formality, and there is no head of the table. The circular table's popularity corresponds to a slew of other dining room design ideas. Round tables save space, are more relaxed, and are extremely adaptable.
5. The Use of Natural Materials in the Dining Room
Wood is the best naturally appealing material. By its very nature, wood is durable, warm, and inviting. Almost any color goes well with wood in terms of visual appeal. With a few wicker chairs, you've got yourself a great bohemian dining area that will appeal to anyone who visits your space.
6. Brick Walls make an Impact
Gone are the days when homeowners scrambled to cover up their home's exposed brick walls. You've got them ripping back layers of plaster today in an attempt to uncover those old hidden brick walls! Brick walls in the dining room create an instant effect because they are trendy and lend textural beauty to any place they embellish. One of the Best Modern Dining Room Designs that make your dining area traditional yet modern too.
You can use them as an accent piece or create a brick wall backdrop for the entire dining room. If you don't have the luxury of having brick walls in your home, brick wall wallpapers are available.

7. Use Dining Room Dividers To Create a Separate Dining Space
The use of a room divider, often known as a screen, is becoming increasingly popular in tiny spaces. Screens are an excellent way to define a place for a specific purpose, such as dining. As the popularity of the screen grows, so does the variety of styles available, ensuring that room dividers are as fashionable as they are functional.
8. Benches, Lightweight, and Metal Based Chairs
This is where you can break the rules and have a good time. Traditional wood dining room chairs combined with an industrial, metal dining room table, or the converse; industrial style dining chairs set with an old oak dining room table. As our dining settings become more relaxed, benches are becoming more popular.
9. Use Pendant Lighting Perfect for Dining Rooms
Pendant lights are ideal for use in dining rooms. Pendant lighting, as we all know, can change the ambiance of any area, but it also draws attention to the food. The addition of a couple or group of pendant lights to the dining area can offer flair and interest.
10. Hot Colours for 2022 Styling
Ultimate Grey and Illuminating decent colors are in trend for Modern Dining Room Designs in 2022. Using equally vivid hues, ranging from blues to deep purples. Soft furniture, decor, and modest accessories, such as napkins, may simply lend a touch of these vivid colors to your dining area if you don't want to go full out with a bold color.
Final Thoughts
So, which of the Modern Dining Room Designs 2022 piques your interest? Start decorating your home for a new mood since the coming year will be full of surprises, excitement, and happiness. I can write more about the dining room's interior because there are so many new items, designs, and thousands of alternatives out there. So don't be afraid to try new things and be surprised by the results.
Make your dining room the heart of your family and a source of tradition for all! So, there you have it: 2022's obvious dining room trends. Create that warm and comfortable atmosphere with these ideas!
Comments on this guide to Modern dining room designs to choose in 2022 article are welcome.
Construction Articles
Building Design Posts
Choosing a cohesive design style for your home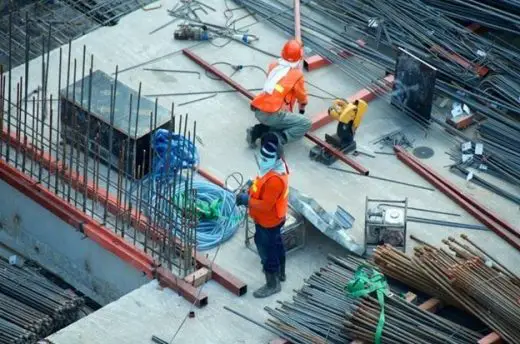 Different Types Of Dining Table Materials
Best dining table for your house
Building Articles
Residential Architecture
Comments / photos for the Modern dining room designs to choose in 2022 advice page welcome