Nobul is making real estate transactions faster and more efficient, Property investment tips, Homeowners news guide
How Nobul is Making Real Estate Transactions Faster and More Efficient
14 June 2023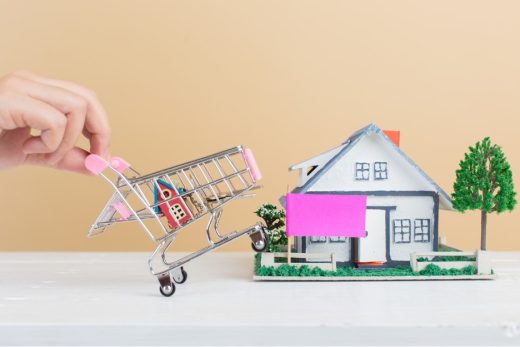 Of the recent slate of real estate tech companies, Nobul is the most exciting. It's the world's first open digital marketplace for real estate; its decidedly pro-consumer agenda has proved profoundly (and cathartically) disruptive in the once-opaque real estate industry; and the company recently ranked first in Deloitte's rundown of the fastest-growing tech companies.
But Nobul can add another feather in its cap: it's also making real estate transactions faster and more efficient. As any buyer or seller knows, the real estate process can be laborious, prohibitively complex and woefully manual at times. That's beginning to change, largely thanks to these innovative features on the Nobul platform.
Agent Matching and Mediation
The feature that launched Nobul on its current upward trajectory is its innovative agent matching and mediation service. Essentially, the company saw the meritocratic open marketplace concept at companies like Airbnb and Uber – which foregrounded consumer choice and transparency – and transposed it to the real estate industry.
As CEO and founder Regan McGee told BNN Bloomberg, "When you want to go the airport, you go on Uber, you get different options in terms of different vehicles, etc… With Nobul, whether you're looking to buy or sell real estate, you put in basic pieces of information; agents then compete for your listing or your buy."
The company's proprietary AI-powered algorithm matches consumers with their ideal agent, which vastly improves and expedites the agent acquisition process, allowing consumers to buy and sell quicker, more competitively and more confidently.
Blockchain Contract Management
Recently, Nobul announced that it was building and deploying a permission-based enterprise blockchain platform on IBM's Hyperledger to "help manage the tangled web of contracts involved in the home buying and selling process today."
One of the most common sticking points for real estate consumers is the inherent transactional complexity. The process practically teems with contracts, agreements, policy documents, etc. The company's embrace of the world's pre-eminent distributed ledger technology demonstrates its willingness to exercise forward-thinking in an industry conventionally stubborn on new tech.
"Blockchain will not only help users through the arduous contract process," said McGee in a press release, "but will also give them a sense of comfort knowing that their contracts are safe and secure, and most importantly, a sense of trust that Nobul's platform will provide a level of transparency and audibility that is missing in the industry today."
AI-Powered Property Valuations
Sellers eager to get to the market faster and spend fewer days on market know the value of a fast, accurate valuation. It can spell the difference between a quick, efficient sale – and a protracted, disadvantageous one.
Understanding this value, Nobul launched AI-powered property valuations as part of its end-to-end suite of services. Pulling scores of data from sales histories, comparables, neighborhood stats, etc., the AI tool spits out an authoritative valuation in seconds.
Listings, Market Conditions and Consumer Resources
Finally, Nobul is making real estate transactions faster and more efficient by filling the role of an educator. Surprisingly, there aren't that many consumer-focused resources out there aimed at empowering buyers and sellers. (Typically, in the past, agents were the gatekeepers of this knowledge – and they didn't always pass the word along).
These resources include standard tools like mortgage and affordability calculators, as well as more comprehensive materials like market conditions indicators and local buying guides. By leveraging these resources, consumers can expect a smoother transaction and safer buy or sell.
Real estate technology is finally hitting the mainstream as more practitioners and consumers move to adopt convenient digital tools and platforms. Of the real estate tech companies operating today, Nobul remains the rarest: a multipronged, doggedly consumer-centric platform that isn't afraid to embrace change and rankle a few stalwarts along the way.
Comments on this Nobul is Making Real Estate Transactions Faster and More Efficient article are welcome.
Real Estate Investments
Real Estate Investment Posts
4 popular real estate investment strategies
What do UK property investment companies do
Understanding concept of property investment companies
Buying property in Paphos is a great investment
Why condos make good real estate investments
Building
Residential Architecture Articles
Comments / photos for the Nobul is Making Real Estate Transactions Faster and More Efficient page welcome