Why condos make good real estate investments guide, Purchasing Manila condominium unit tips, Buying property in Philippines
Why Condos Can Make Good Real Estate Investments
27 Feb 2022
Real estate is one of the top investment options, and is especially great when looking at long-term returns. One of the entry points into investing in real estate is purchasing a condominium unit. Would doing so bring the desired results?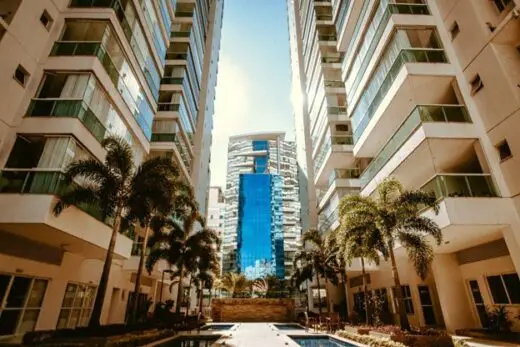 If you're still thinking whether a condo is the right choice for you, here are a couple of reasons why condos can make good real estate investments:
Affordability
Condos are generally more affordable that getting a house and lot. Try searching for a condo for sale in Manila, and take it against a decent house and lot for sale within the same location. You'll see that for the price of a condo unit, you might not get a lot of house and lot options that you would like, especially in and around urban centers.
This is true for most markets globally as the land component plays a huge role in the property's value. Definitely if you can afford high land cost, it will also help you leverage on appreciation in the land. But if you are a first-time investor, investing in a condo is a great entry point to real estate investment for you.
Amenities
One of the advantages that condominiums have over house and lots is the presence of amenities. With more floor area because of condos' vertical height advantage over house and lots, there are lots more you can place in it such as a big pool, a gym, function rooms, and even pocket gardens.
Sure, one can also have this in a house and lot, but doing so will take up significant space. Moreover, it will also come with a hefty price. Meanwhile, such amenities would usually come as a perk for owners and occupants in condos.
Maintenance
Property management is another crucial point of consideration when investing in a property. When you buy a house and lot, property management is more often than not, a responsibility that entirely falls on your shoulder. This is true even for most gated communities.
Meanwhile, for condominium owners, maintenance of the building structure, as well as that for common areas such as hallways, elevators, lobby, and amenities, is the responsibility of the property management team. Your focus would only be in maintaining your own unit.
Security and Safety
Security in condominiums is also relatively better as they come with enhanced security systems and protocols that might not be present in typical house and lot properties. From building entry, there would be security personnel already, and a security team would normally be monitoring the whole building through numerous cameras that are dedicated in ensuring that only unit owners and registered occupants and visitors can enter the property.
Further, safety against fire and other natural hazards is a key requirement when building condos, so you are assured that there are measures taken to ensure your safety against fire, earthquakes, and other natural calamities.
Of course, these things can also be present in a house and lot property, but there would not be a lot of people shouldering the cost so you will find yourself shelling out larger out-of-pocket expenses in order to invest in top-class security systems.
 Attractive for renters and buyers
The first four reasons tell us that condos give great value for money for the side of a potential owner-occupant. Take for example the condo in Manila, as the rise of apps like Airbnb a lot of travelers are opting on renting out rather than staying in a hotel. These translate to a better deal for both travelers and owner.
If you would want to actively use your condo investment as a source of rental income, you would find yourself leveraging on being more preferred than house and lot rentals for all the same reasons that you preferred to buy a condo.
In summary, buying a condo is definitely a great entry point to real estate investing. Whether you intend to resell the property later, or to offer it for lease, condos are positioned well for great returns without the need to shell out huge costs. For the reasons above and more, condos can truly make good real estate investments.
Comments on this guide to why condos make good real estate investments article are welcome.
Buying Property
Buying Property Posts
5 things to keep in mind when purchasing a condo
6 key features of profitable real estate rental property
Property Articles
Residential Architecture
Housing project "Der Rosenhügel", Vienna, Austria
Design: ARGE Berger+Parkkinen architects with Christoph Lechner & Partner, Vienna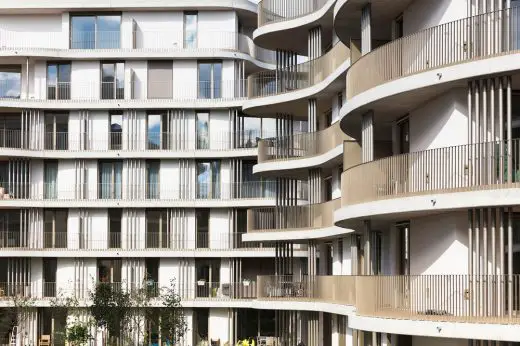 photograph : Daniel Hawelka
Der Rosenhügel Housing Vienna
Comments / photos for the Why condos make good real estate investments page welcome