4 popular real estate investment strategies guide, Buying investment properties, Home protection
4 Popular Real Estate Investment Strategies
18 April 2022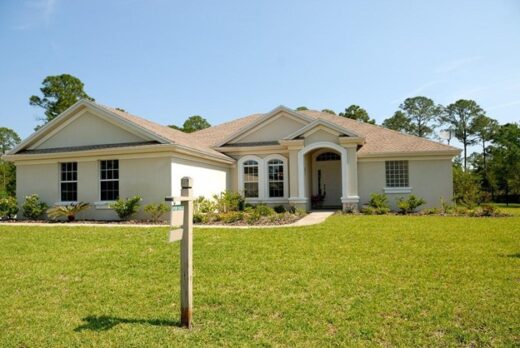 Photo by Pixabay via Pexels
Image alt text: A bungalow with a for sale sign on the front lawn
Real estate investing can be a great way to make money and diversify your investment portfolio. Unlike other investments, you can use leverage to buy a property by paying a portion of the total cost upfront and paying off the mortgage over time. Meanwhile, your investment has the potential to generate monthly profits and an excellent ROI as the property appreciates.
The key to successful real estate investments is finding the right properties. The Konfidis real estate investing platform gives first-time and experienced investors alike all the help and information they need to identify and evaluate investment properties and make informed investment decisions.
If you're thinking about investing in Canada's red-hot real estate market, here are four common real estate investment strategies.
Investment/Rental Properties
Investment properties can provide you with a regular income stream and increased returns by leveraging a mortgage. The idea is to buy in a market where homes are still appreciating in value, and that has a solid local economy and job market.
Next, do your research to ensure there's good demand for rental units in the area. The vacancy rates can give you a picture of the supply and demand. You'll also need to calculate all the expenses, such as your mortgage payment, property taxes, utilities and regular maintenance. When you have the area's current rental rates, you can then subtract the monthly expenses to calculate the potential operating income and see if it generates a positive cash flow.
With investment properties, you want a home that's been well maintained. Superficial upgrades are expected, but major repairs add significantly to your initial investment, delay your returns and have the potential to continue causing problems. Be sure to have the home inspected by a professional before you buy.
House Flipping
House flipping is for people who are good at both real estate valuation and renovations and have knowledge of the local market. It also requires a lot of capital for the necessary upgrades and repairs.
Flipping has the potential to make you a lot of money in a short amount of time, but it's also risky. There's a high potential for unexpected costs, and if you don't sell the home quickly, and at the right price, you could be stuck having to take a loss just to get your investment capital out to put into another investment.
Invest in REITs
Real Estate Investment Trusts (REITs) allow you to invest in real estate assets without actually owning property. A REIT collects money from multiple investors and purchases multiple real estate properties, often commercial properties. Investors earn money through dividends, which they can collect as income or reinvest.
You can purchase positions in a REIT similar to the way you purchase shares in stocks or mutual funds, allowing you to invest in real estate and collect dividends with less investment capital than it takes to buy property. However, like stocks, REITs fluctuate with the market.
Rent out a Portion of Your Home
If you own property and want to generate a monthly income cost-effectively, you can convert a portion of it into a rental suite. This can be used as a hack for younger investors trying to enter the market. The income generated from the rental unit(s) can help offset the cost of your mortgage and increase your cash flow. The obvious downside is that you're essentially sharing your home with a stranger.
Comments on this guide to 4 popular real estate investment strategies article are welcome.
Buying Property
Buying Property Posts
5 step guide on how to find perfect new home
What are main reasons to invest in income property
Benefits of buying a new build
Building Articles
Contemporary Property Articles – architectural selection below:
Comments / photos for the 4 popular real estate investment strategies advice page welcome