Buying property in Paphos, Cyprus real estate investment advice, Cypriot house buying tips, Residential nvestment sales
Buying Property in Paphos, Cyprus
11 November 2022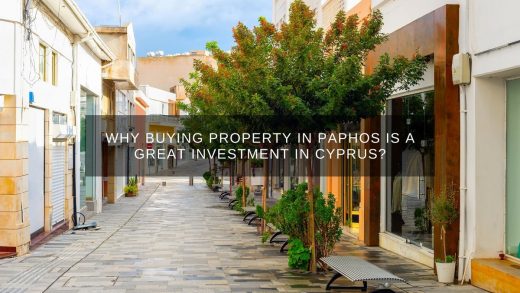 Why Buying Property in Paphos is a great investment in Cyprus?
Paphos can be found in the island's southwestern corner. It is the cultural and economic hub of Cyprus and one of the country's most populated urban areas.
When it comes to real estate, Paphos is a popular destination.
To find out why, let's examine the reasons.
Where does Paphos come from?
Milder temperatures than those seen in the island's east and, notably, its center can be expected in this area because of the presence of mountains and natural supplies of freshwater. There is a lot of lush vegetation in the area, including scented banana and citrus plantations.
All along the coast of Paphos, one may find stunning beaches, marine grottos, untamed wilderness, and breathtaking vistas of the setting sun.
Kato Paphos (Lower Paphos), also known as New Paphos, and Pano Paphos (Upper Paphos, also known as Ktima), where the majority of the city's official buildings and administrative hub are located, are the two halves of Paphos city.
Most of Lower Paphos' sights and attractions, as well as its five-star and four-star hotels, countless high-end eateries, dive bars, dance clubs, and trendy boutiques, can be found in this coastal area.
The New Paphos (Kato Paphos) district of the city is a popular destination for visitors, but it is also a wonderful place to live because to its convenient location and plenty of services. It has numerous Blue Flag beaches, tennis courts, golf courses, football fields, and much more, as well as enormous shopping malls with an abundance of merchandise, gyms, sophisticated medical centers, European-standard schools, and much more.
Coral Bay is the nicest sand beach. And Lara Bay Beach is the best destination to go on vacation if you want to see pristine natural beauty and relax on the beach. Since this remote beach is a protected nature preserve and nesting ground for critically endangered loggerhead sea turtles and green turtles, visitors were previously barred from setting foot there. However, the previously private beach is now open to the public, and each nest of turtle eggs is protected by a barrier and a unique serial number.
The Akamas Peninsula is a spectacular nature reserve located only 51 kilometers from Paphos, and is well-known for its lovely wild beaches, rare and diversified flora and fauna, sandy bays, and the distinctive Avakas gorge.
Paphos, Cyprus, was named the "European Capital of Culture 2018" in January of this year. In Paphos's town square, it was one of the most magnificent spectacles ever. As a result, several historic structures have undergone restoration and new parks have been built.
Paphos, in contrast to Limassol, has very few skyscrapers. Because of this, the presence of people and vehicles is less obvious, and traffic congestion is minimal.
Environmental Conditions in Paphos
Myth has it that Aphrodite, the Greek goddess of love, sprung from the sea foam in Paphos. And now summer never ends in this place.
Paphos experiences average highs of +25°C to +35°C during the summer and +17°C to +21°C during the winter (January and February). Safe sea bathing can be enjoyed near the coast until the end of the month of December. Between November and March, you can count on a lot of precipitation. A rare rain will seem like a mini-holiday and won't have time to dampen your spirits because there are at least 311 sunny days in a year.
In terms of transportation
Don't lose hope if you haven't gotten your hands on a car in Cyprus just yet. Paphos, like the rest of the island, has a well-developed public transportation system. The main city bus terminal is situated on the embankment's bank, and both local and intercity bus lines are laid out with great efficiency. Waiting for the bus gives you time to relax with a refreshing frape in the summer or a warming Cypriot coffee in the winter, all while taking in the stunning views of the sea.
Paphos, like the rest of Cyprus, has a fair share of taxis you can hail on the street, or you can use your phone's Bolt app or flag down anyone you see driving a taxi.
You now have the option to travel throughout the city and the island with greater flexibility. It's possible to rent a car of any quality and set your own schedule and destination. More and more islanders are signing up for the car-sharing program. A automobile can be rented for as little as a few minutes or as long as a few days by simply downloading an app and gaining permission to use it.
It also has its own airport, Paphos International Airport (o), which is about 14 kilometers away. Over 21 different airlines have flights that land here.
Nicosia, the island's capital, is directly connected to the highway, as are the coastal resorts of Pissouri, Limassol, Larnaca, Ayia Napa, Protaras, and Paralimni.
The harbor of Potima (between Pegeia and Kissonerga) is currently the site of planning consideration for the development of a 155,111-square-meter private marina. There will be enough space on the land for 1,111 boats. In the marina, there will be 42,111 m2 of residential and commercial space. This project has a three-year estimated duration of completion. Marina will be an invaluable asset to Paphos's future growth.
Education
The International School of Paphos, the Aspire Private British School, and the TLC Private School are only few of the international schools in the area that offer high-quality educations to their students. Neapolis University, located in nearby Paphos, is only one of several universities and colleges in Cyprus.
Investing in Paphos Real Estate
As a result, Paphos is a hotspot for international investors looking to purchase property in Cyprus. If you're trying to select where in Paphos to buy property, renting a home there for a few days will give you a good feel for the neighborhood's amenities and services before you commit.
Apartments and lavish villas on the hills or on the beach with breathtaking views are just two of the many accommodations available in Paphos.
Aphrodite Hills, a five-star golf resort, can be found to the east of Paphos. The resort and residential community at Aphrodite Hills Golf & Spa is well named. A community with spectacular views of the seashore can be found on a huge territory stretched out across lovely hills. Aphrodite, the Greek goddess of love, is said to have been born in this area. The Aphrodite Hills Resort features an 18-hole golf course, a golf academy, tennis courts, a spa center, a horse riding club, a variety of restaurants, shops, cafes, and a 5-star hotel, among other amenities. There is a wide variety of high-end apartments and villas available for purchase or lease in the hamlet. Villas and houses are uniquely designed to complement the surrounding environment. The nicest ocean vistas can be seen there as well.
To learn more about Paphos and to peruse a complete inventory of rental and purchase real estate, go here.
Funnel House, Pafos property: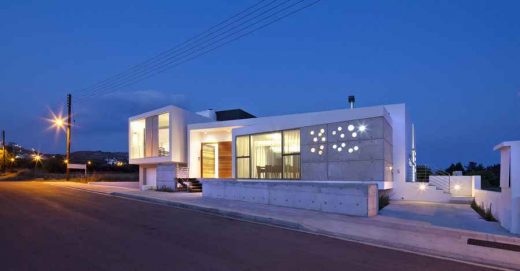 photograph : M. Efthymiou
Real estate in Paphos is typically purchased by middle-aged foreigners who have decided to spend the "autumn" of their life in this paradise. It's true that this is the case to some extent. Wealthy people from the United Kingdom, China, and Russia all purchase property here because of its high standards of living and privacy.
Paphos is a great place to get a cheap studio apartment or even a tiny house to call your own. Comparable homes in Paphos can be 15-21% cheaper than in Limassol because of the city's slightly overpriced real estate market. One-bedroom sea-view apartments may be purchased for €51,111, while a three-bedroom seaside villa with a pool would set you back an average of €351,111 to €411,111.
Advantages of buying property in Cyprus include the potential to obtain residency for one's entire family in a matter of months.
Further, real estate in Cyprus can be a lucrative investment. There is high demand for any type of housing on the island, from studios to mansions, and that includes Paphos. Therefore, it will be simple to find a tenant to occupy the home throughout your absence.
life satisfaction
Paphos, Cyprus, fell behind the rest of Cyprus's cities in terms of progress in the past because of its location. From the time that building was temporarily halted because of the quarantine, the city has made tremendous progress in making up the time lost (COVID-19). The local government is making every effort to hasten things along. There are currently eleven large-scale projects underway that will significantly alter the city's physical appearance and way of life. These projects range from the revamping of the public transportation system to the construction of a central bus station in Caravelle and the creation of a digital city (smart stops, street lighting with sensors, and much more).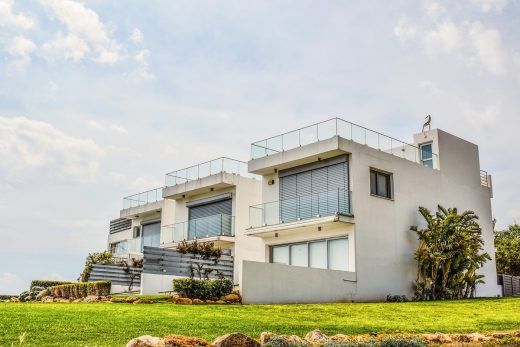 Summary:
Paphos has a developed infrastructure, gorgeous natural scenery, azure water, and affordable housing options; all of which make it an excellent place to live if you value comfort, seclusion, and quiet. If you've decided to make Cyprus your permanent residence, you might want to think about making Paphos your "anchor" city.
Comments on this guide to Buying Property in Paphos is a great investment article are welcome.
Cyprus Property
New Cypriot Properties
Cypriot Architecture Designs – chronological list
The Linear House, Limassol
Design: christos pavlou architecture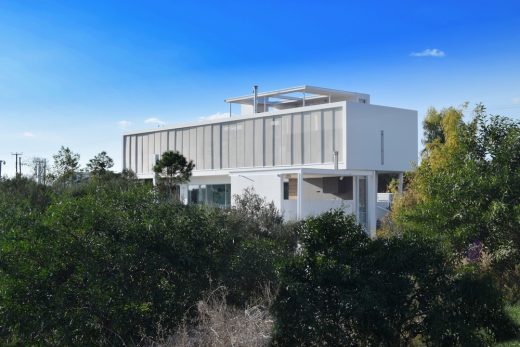 photo : Creative Photo Room
Contemporary Limassol Residence
Contemporary Nicosia Residence, Nicosia
Design: christos pavlou architecture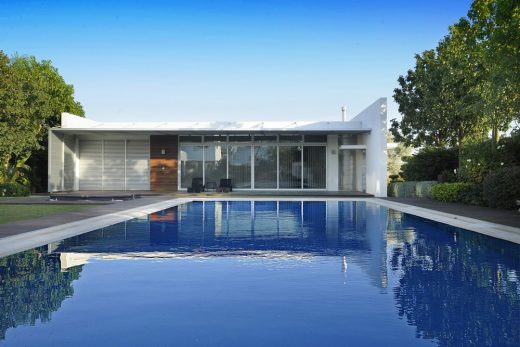 photos : Louca Studios, Christos Pavlou
Pool House in Nicosia
Art Collector's House & Gallery, outskirts of Nicosia
Design: Vakis Associates – Vakis Hadjikyriacou Architect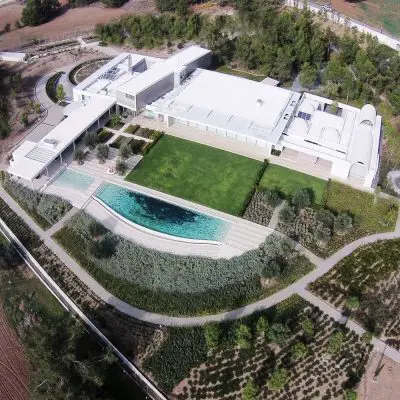 image Courtesy architecture office
Art Collector's House & Art Gallery in Nicosia
L-House, Nicosia
Design: christos pavlou architecture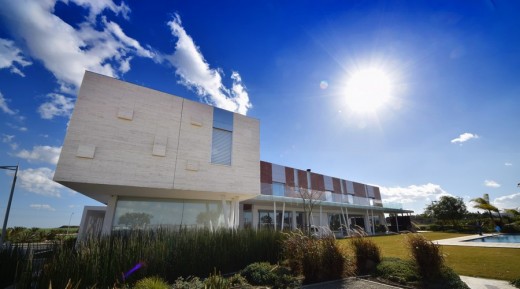 image from architect
Nicosia Residential Building
The funnel house, Pafos
Design: LK Architects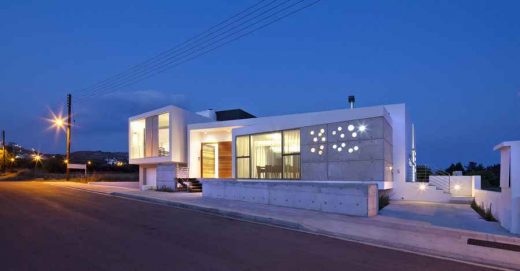 photograph : M. Efthymiou
Pafos Property
Comments / photos for the Buying Property in Paphos is a great investment – Real Estate Cyprus Advice page welcome