Reasons why you should invest in junk removal service guide, Building storage tips, Online builder waste advice
8 Reasons Why You Should Invest In Junk Removal Service
23 Mar 2023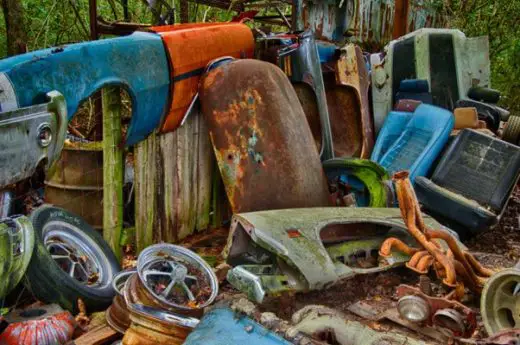 Do you have a home that is bursting at the seams with items you don't have room for or can't use? Do junk and debris constantly clutter your yard and garage? If so, investing in a quality junk removal service may be precisely what's needed to restore order in your life. Junk remains an ever-growing problem in many homes, yet many homeowners overlook the potential of using a dependable removal service to their advantage. Here are 8 reasons why it's worth considering investing in a junk removal service.
1. Get Rid of Unwanted Items Quickly
Nobody wants to be weighed down by junk, and hiring a junk removal service is an effective way of getting rid of unwanted items quickly. Junk removal services provide reliable removal services that are quick and efficient. They will come in and survey the area, assess what needs to go, and then take it away without delay. According to Evergreen Junk Removal, no job is too large or small for experienced teams. This ensures you can enjoy a clutter-free home in no time at all – much faster than if you were to try and shift everything yourself or have your friends help out!
2. Save Time and Money
Junk removal services help you save time and money. Hiring a service to take care of your junk can prevent you from having to do it yourself or pay someone else to do the job. You don't have to worry about renting a truck, loading up the items, and hauling them away. Plus, when you hire a professional junk removal company, they come prepared with all the necessary supplies such as protective gear and equipment for heavy lifting. This saves you from having to buy any supplies that might be needed and paying employees for their labor. The cost savings alone make hiring a junk removal service worth investing in!
3. Reduce Stress Levels
One of the greatest benefits of hiring a junk removal service is that it can help reduce stress levels. Moving furniture, dealing with endless piles of clutter, and hauling heavy items can be incredibly stressful experiences. With a professional junk removal company on your side, they will handle all the hard work while you relax. They'll quickly dispose of unwanted items, so you won't have to worry about them anymore. The peace of mind of knowing that someone else is taking care of it for you can make a huge difference in reducing stress levels.
4. Promote Safety
When it comes to junk removal, safety must be the top priority. Debris left behind can be hazardous and a potential hazard to yourself or others. Working with a professional junk removal service ensures that all safety precautions are taken, so you don't have to worry about any accidents or legal issues related to improper disposal of hazardous items. The team will also know how best to handle and remove heavy items, which ensures that no one is injured in the process. While it might seem like a small cost to hire a junk removal service, the safety promoted by the service could save you thousands of dollars in potential liability.
5. Keep the Environment Clean
We all know the importance of keeping our environment clean and healthy, but it's not always easy to do so without help. With a quality junk removal service, you can ensure your unwanted items are disposed of responsibly and in an environmentally friendly manner. This helps reduce landfill waste and keeps our planet healthier for generations to come. Additionally, many junk removal services will even recycle and donate items that can still be used again. It's a win-win situation for everyone involved.
6. Support Local Businesses
By hiring a junk removal service, you're supporting a local small business that likely employs people living in the same community. You can be sure that money spent on such services is going back into your own neighborhood or city, so it may even help to reduce crime rates or support other initiatives in your area. Plus, when you think about how much time and effort goes into providing such services—it's easy to see why they are worth investing in! The friendly staff at these businesses will help make sure that everything is done correctly and safely, so you can trust that your property won't experience any damage during the process.
7. Improve Your Home's Appearance
Debris caused by junk can often make your home look neglected and untidy, which is why investing in a junk removal service can help you maintain an appealing exterior. The team will clear away any debris, scrap metal, or other unwanted items that might be cluttering the area around the house so that you don't have to. This will not only help improve your home's overall appearance but also increase its value if you're looking to sell it in the future. While it's true that you could do some of this yourself, it often ends up taking much longer and can be quite difficult depending on how big the job is.
8. Increase Property Value
Finally, investing in a junk removal service can help increase your property value. Not only will the improved appearance of your home attract potential buyers or renters, but it also helps make sure that no items or debris are left behind that could lower the value of the property.
Even if you're not looking to sell your home anytime soon, having a clean and clutter-free space is always enjoyable to live in. The cost savings from hiring a professional junk removal service more than make up for the price—so why wait any longer? Investing in such services now can help keep your property looking its best for years to come.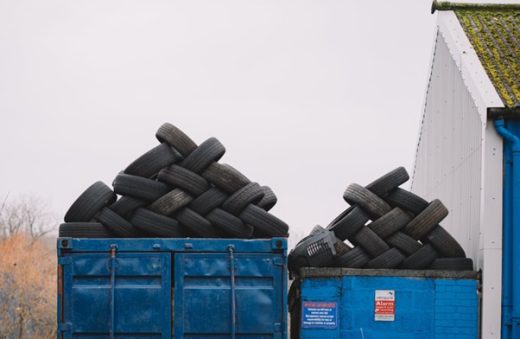 Investing in a quality junk removal service can be beneficial for homeowners, property owners, and the environment alike. Not only will it help keep your home clean and safe, but it can also reduce stress levels and even increase the value of your property. With all of these great reasons to invest in such services, why wait any longer? Investing now can save you time and money in the future, so it's definitely worth looking into.
Comments on this 8 Reasons Why You Should Invest In Junk Removal Service article are welcome.
Waste / Rubbish
Rubbish Removal
Junk removal services for moving home
Get Rid of all Extra Junk in Your House
Simple Tips For Dealing With Junk On Your Property
Construction Articles
Construction Posts
6 Steps to a Safe Construction Site
Warehouse renovations: 6 tips for more efficient services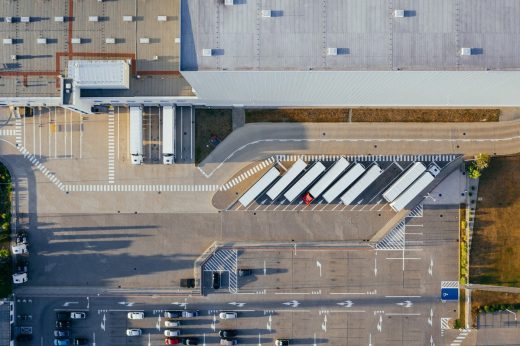 Building Design
Architecture
Comments / photos for the 8 Reasons Why You Should Invest In Junk Removal Service page welcome