Why end of tenancy cleaning matters, cleaning companies guide, Tidy workplace advice
Why End of Tenancy Cleaning Matters
21 September 2022
At the end of a tenancy, you want to get all of your belongings out and move on. It does not matter whether you have loved living in that property or not had a good time at all; the moving process is stressful and you just want to move into your new place as soon as possible.
But, there are some loose ends you will have to tie up first. Namely, this includes end-of-tenancy cleaning. Let's take a closer look at why this matters so much and what you need to know about it.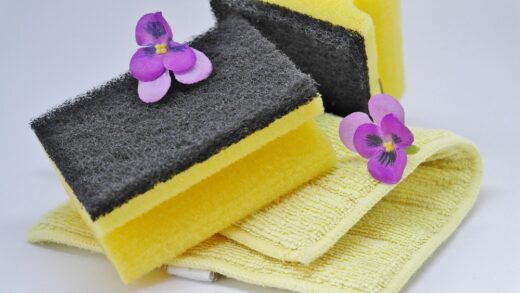 Why End of Tenancy Cleaning Matters Guide
You Have a Responsibility
First of all, you have to remember that you have responsibilities when you are a tenant. In particular, it is going to be your responsibility to return the property to its original condition. This is something that is often stipulated in the contract you signed at the beginning before you got the keys. So, you have already agreed to take on this responsibility before you are relieved and can move on.
Therefore, accept that you have to clean the property before you go. Yes, you are not going to be living there anymore. But, you cannot afford to miss areas as this could rob you of your deposit. Platinum Cleaning can help you with cleaning at the end of the tenancy, which can make your life a lot easier. The specialist team can take care of your duties and ensure that you get your deposit back.
Things Get Messy
If you have lived somewhere for a while, you are going to have mess and dirt around your home. Often, this is going to be in places that you cannot see or even that you no longer consider. For example, dirt and grime can build up in cupboards and other hard-to-reach spots. Perhaps you fail to even notice this anymore.
The truth is, things get messy when you live somewhere for a while. This is natural and it happens over time. But, when you are moving out, you have to make sure that you do not leave it this way. You have to return the property to its original condition. So, this is why cleaning is important. You have to do this since this is not how you received the property and you want to ensure the next tenant can enjoy it as you did.
You Want Your Deposit Back
Let's not forget one of the main reasons why you want to deep clean the property before you leave. You want your deposit back. This is something that tenants rarely forget about since you often pay a lot of money before you move in. Of course, the landlord keeps this as compensation in case something goes wrong during your tenancy. But, if you have looked after the place, you want to ensure you get it back. After all, it can be money you can use towards your new place.
The only way you are going to get your deposit back is if you leave the property as you found it. If you do not do this, the landlord is going to keep your deposit. It will be used to restore the property if it is found to be dirty or damaged. Note that some landlords are more reasonable than others. For instance, there can be wear and tear present if you have lived somewhere for a while. However, you should realise that not everyone is the same and if you have not cleaned the property, they will keep the deposit.
Use an End of Tenancy Cleaning Service
A lot of people think that they can do all of the cleaning themselves at the end of their tenancy. But, this is not always the case. For example, you may be busy packing up all of your belongings and moving into your new place. In addition, you might under estimate just how long it can take on your own to clean up the property. This is particularly true if it has several bedrooms or large rooms.
What's more, you have to understand what areas to clean at the end of tenancy cleaning. A lot of tenants do not realise what should be cleaned and only end up doing surface cleaning. They end up missing spots that is later discovered by the landlord.
So, this is where it is best to use an end of tenancy cleaning service. You can bring in the professionals that know what areas to clean and the standard that should be obtained before handing over the keys. It will also save you time and give you peace of mind when it comes to getting your deposit back.
Comments on this Why End of Tenancy Cleaning Matters article are welcome.
Cleaning
Cleaners Posts
Hire Professional Cleaners every Now and Again
How to have your House Ready for Every Season
Office Building Articles
Commercial Architecture
Carlsberg Central Office, Valby
Design: C.F. Møller Architects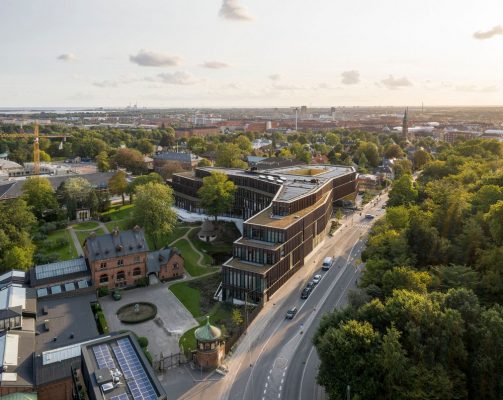 photograph : Adam Mørk
Carlsberg Central Office Valby
Jilin Financial Centre Commercial Complex, Jilin Province
Architects: Aedas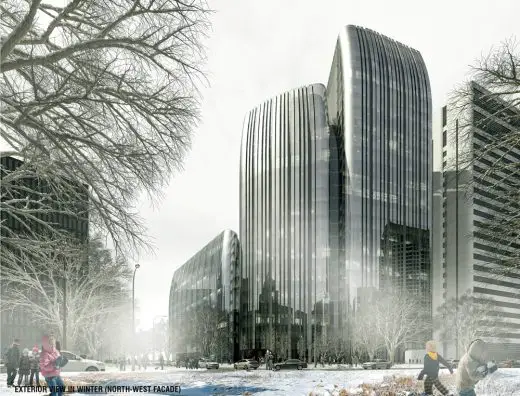 image courtesy of architects office
Jilin Financial Centre Commercial Complex Building
Comments / photos for the Why End of Tenancy Cleaning Matters advice guide page welcome