How to pick a reputable carpet cleaning service, rug cleaning guide, Clean and tidy home advice
Pick a Reputable Carpet Cleaning Service Advice
3 Dec 2022
Selecting the best carpet cleaner Dublin may be challenging and is influenced by a number of elements, including the products, procedures, services, and prices offered. You should also consider the company's licence and the security that their cleaners will provide for your belongings. Here are some of the expectations you should have whether you are considering to employ a professional cleaning service or already use one.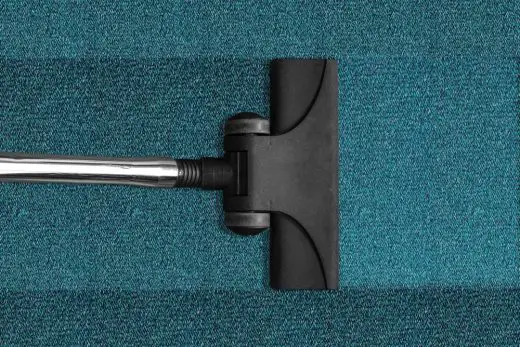 How to Pick a Reputable Carpet Cleaning Service
cleaning supplies
Most cleaning businesses offer the tools and cleaning supplies required to satisfy your needs. No matter what type of carpet you have in your house or place of business, you shouldn't have to pay more for the cleaning products and detergents. Checking the materials they use for carpet cleaning is crucial due to the numerous chemicals that might hurt your children, pets, and house. Reputable businesses frequently provide green options, which is a bonus and may influence your decision on which service to use.
flexible timetables
It's possible that your working hours differ from those of nearby cleaning companies. Alternatively, you might not want cleaners to enter your house while you are at work. Whatever the situation, you need a business cleaning company that can meet your needs and provide a range of solutions and turnaround times.
Price
Some individuals choose the cheapest option, but as you are well aware, you get what you pay for. Instead of choosing the cheapest service, find out if they offer a money-back guarantee. Companies who specialise in commercial cleaning and are confident in the calibre of their work provide guarantees. Some homeowners are persuaded to work with a less expensive firm that doesn't offer a warranty or refund. When customers need the job repeated by a different service provider, they can end up spending twice as much.
Additionally, find out if they provide quotations over the phone or when they come to your house. Pricing from businesses who provide quotations over the phone might be incorrect. Examining the carpet in person is the best approach to determine the cost. Remember that quotations obtained over the phone are frequently somewhat exorbitant.
Equipment Used and Technique
companies that specialise in carpet cleaning offer both steam and dry carpet cleaning.
The primary aspect to take into account while deciding between the two treatments is how soiled your carpets are. Dry cleaning, also known as low-moisture cleaning, uses chemicals and water but is quicker than steam cleaning. While less effective than steam cleaning, it is still a superior choice for homes with moderately soiled carpets.
licencing, insurance, and surety bonds
Any service provider who visits to clean the carpeting in your home or office needs to be bonded. Additionally, they are required to maintain a licence and insurance, indicating that their cleaners have through background checks. They are ready to cover the costs of the damages if an accident results in their damaging your furniture or other possessions.
The company's appearance is important as well. Verify if their vehicles sport a logo and a phone number. It's common for providers to be operating unlawfully when they use cars that aren't visibly identified. They most likely lack a licence or bond from the law.
Consistency and dependability
Nothing is worse than anticipating to come home to wonderfully clean carpets only to find out that they have stains and missing places. Consistency is important, and the cleaner should be able to clean to your standards with the appropriate level of care. Additionally, if you run a commercial enterprise, dirty, soiled carpets will negatively affect your brand and bottom line.
Whether you need your carpets cleaned twice a year or once a year, dependability is important. To guarantee that your office or home receives the care it need, staff should arrive as scheduled.
competent service
For office and commercial buildings, where workers might need to arrive during business hours, this is especially crucial. Given that they are also representing your company, you should expect cleaners to conduct themselves properly.
Professional Background
It could require some effort and study to get the best carpet cleaner. You should look over their professional background. Cleaning businesses that have been around for a while typically excel at what they do. You might wish to verify references if you decide to go with a new supplier. Read both favourable and negative evaluations, but if the latter are more prevalent, stick with a seasoned service.
You may find evaluations for the majority of trustworthy businesses on their websites, Google Business pages, or Facebook pages.
Furthermore, it is fair to anticipate that their cleaners are properly qualified and knowledgeable about the techniques and supplies that suit your needs the finest. They ought to understand safe and efficient equipment use.
the way they manage client service
You should be able to get in touch with their customer service and talk to them about the issue if you're unhappy with their services and need a re-clean. Find out how to contact them and whether they offer customer care after hours. In an emergency, this is critical. Find out if they offer customer care to assist you in solving a problem quickly. You might want to seek elsewhere if all they have is a receptionist who takes appointments and answers general inquiries. Reputable cleaning companies also have a district manager or specific manager that manages client accounts.
Good businesses are also interested in client input. Since nobody is flawless, even cleaning businesses with years of industry expertise occasionally encounter situations in which a company or individual client is dissatisfied with their quality of service. To make sure that your needs have been completely satisfied, a trustworthy carpet cleaning business will want to hear any constructive criticism or feedback.
What Additional Services Do They Provide?
To assist you in maintaining a clean, organised, and pleasant atmosphere, good businesses offer specialised services in addition to the fundamental services like dusting, vacuuming, and waste removal. Additional services could consist of: management and replenishment of supplies pest prevention
Electrical and HVAC
general handyman upkeep
The plumbing
landscape preservation
Carpet Cleaning Related FAQs
There are a few questions you should ask potential cleaning companies before choosing one to see if it's a good fit.
What sizes and types of carpets do you clean?Look for a business that can handle that kind of task if you have a huge office space with a lot of carpeting but they only do little jobs.
When will you be free? Are they accessible on weekends or after business hours? How accommodating are you? Just how adaptable are they?
What cleaning supplies and tools do you employ? You need a cleaner that employs green materials if you have allergies or asthma or other health conditions that are related to the environment.
How long have you been working in this field? Even if businesses with vast industry experience are not always superior at what they do, it is still important to be aware of how long they have been in business.
Can you give me a price? Before the clean, they have to be ready to provide you with a quote so you can assess whether their costs fall within your range.
How rapid are your phone or email responses? To talk about things like services, bills, timetables, and cleaning times, you should be able to contact them.
To determine if your new cleaners will be a suitable fit for you, in addition to the questions mentioned above, you might want to share additional information with them.
Services you require: Inquire about their availability if you require oven cleaning in addition to carpet cleaning. If you require additional services, they might possibly give you a discount.
Your objectives—if you are a business owner, you likely require more than just spotless carpets and the wish for a pleasant working environment, greater output, and boosted morale among your staff. Inform your cleaners of your objectives so they may assess whether they are doable and reasonable.
With so many cleaning services available, it could be challenging for you to pick one that will be beneficial for you and your house or place of business. You require a cleaner who will safeguard your possessions or the assets of your company in addition to providing high-quality service. Included in the factors to consider are knowledge and tools, cleaning supplies used, safety and security protocols, insurance coverage, and customer support.
Good cleaning businesses are detail-oriented, knowledgeable, and open to customer input. Professional cleaners take pleasure in their job and appreciate what they do. Clearly, it is best to steer away of providers who only offer the essential necessities. Finally, search for reasonably priced cleaning services that are within your price range. A professional carpet cleaning will provide a schedule and plan that fit your demands, requirements, and financial constraints.
Debt collection advice – owed money
Comments on this How to Pick a Reputable Carpet Cleaning Service article are welcome.
Cleaning
Cleaners Posts
Hire Professional Cleaners every Now and Again
How to have your House Ready for Every Season
Office Building Articles
Commercial Architecture
Carlsberg Central Office, Valby
Design: C.F. Møller Architects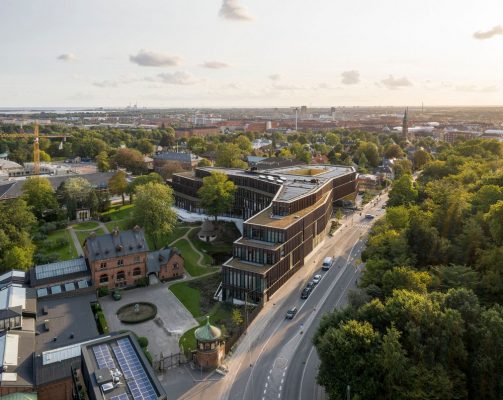 photograph : Adam Mørk
Carlsberg Central Office Valby
Jilin Financial Centre Commercial Complex, Jilin Province
Architects: Aedas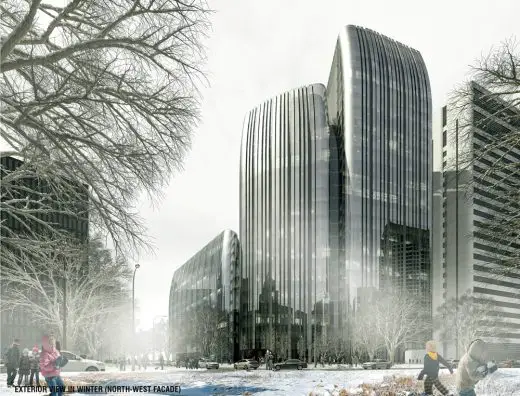 image courtesy of architects office
Jilin Financial Centre Commercial Complex Building
Comments / photos for the How to Pick a Reputable Carpet Cleaning Service – New York City rug clean advice page welcome