How to effectively get rid of all the extra junk in your house, Building Design Tips, Online Advice
Effectively Get Rid of all Extra Junk in Your House
13 Jun 2021
After a few years of living in the same house, it is likely that you would have collected lots of extra items that you no longer need or have broken.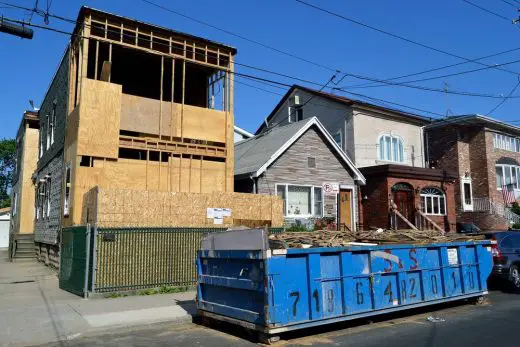 Every so often a good clean out service is needed to get rid of all the things that are considered junk, here is a guide to help you empty out the junk from your house effectively.
Order a Skip Bin Rental
When the scale of the clean-up is larger and involves lots of items including bricks, old furniture, concrete, garden waste, and plasterboard, it is a good idea to either hire a skip bin or call a rubbish removal company. Before contacting any skip bin hire services, it is worth measuring the dimensions of the plot the skip will be placed on and the volume of waste you have to ensure you get the right size skip bin. There are several sizes of skip bin to choose from, with larger models having a front door and ramp, so it's easier to dump heavier items in it.
Hiring a skip bin is a fast way to get rid of numerous unwanted items in one go, leaving you with plenty of space to sort through other things that might be of use or value.
Have a Yard Sale
Once you have disposed of everything that is definitely junk in a skip bin and then sorted the remaining items you are unsure about, you may want to consider hosting a yard sale. It's a quick way to declutter your house and help neighbors find useful items for cheap. If you really want to get rid of something, you can label it free or by donation.
Donate Unwanted Items
Before, after, or even instead of hosting a yard sale, you can always take your unwanted but probably still functional or wearable items such as appliances and clothes to charity shops and NGO's who can distribute, recycle and repair many types of items. Donating items is one of the best ways to make sure people in need get support as well as having less impact on the environment.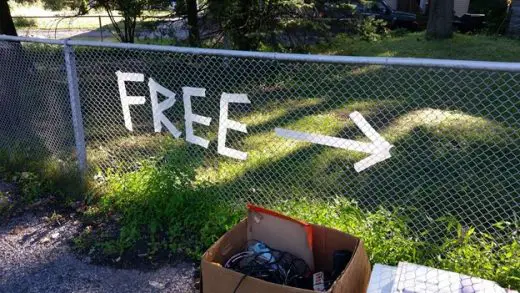 Take Electronics to be Recycled
When sorting through your things, you may have noticed a reasonably sized collection of old electronic devices and cables that have become obsolete. Electronics cannot be thrown out with the regular rubbish or in a skip bin, however, you can take them to local collection points or electronics stores for recycling or refurbishment.
Sell Unwanted Items Online
If you are looking to make some extra cash whilst reducing your clutter, then one possibility is listing items such as clothing and pieces of decor online. There are several e-commerce sites where individuals can easily list their unwanted items, and you'd be surprised how much money some items sell for that some people consider junk. One thing to consider if you are thinking about selling old items online is the amount of work it can take to list the item, track it, and then package and send it in the mail.
Effectively Get Rid of Extra Junk in Your Home Summary
The task of going through your house and garden and deciding what to throw away, keep or sell can be daunting, however, there are a few things you can do to make sure it's done right such as hiring a skip bin and donating or selling unwanted items.
Comments on this Effectively Get Rid Of All The Extra Junk In Your House article are welcome.
Waste / Rubbish
Waste Posts
How Skip Hire Helps with Home Improvement
Ways to deal with Construction Waste
Make These 12 Low-Waste Swaps for a Greener Lifestyle
Building
Residential Architecture Articles
Comments / photos for the How To Effectively Get Rid Of All The Extra Junk In Your House page welcome