Backyard Oasis Tips, Property Enhancement Guide, Real Estate garden improvement advice
How to Create a Backyard Oasis Advice
15 May 2020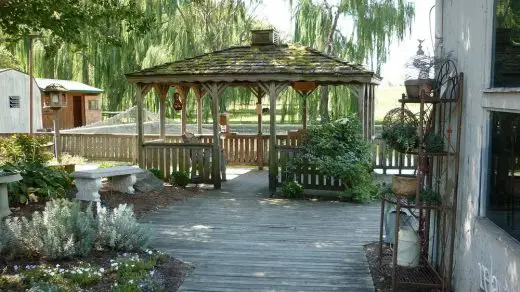 image source : https://cdn.pixabay.com/photo/2013/10/14/16/40/gazebo-195524_1280.jpg
How to Create a Backyard Oasis Your Family Will Surely Love
Does the current appearance of your yard thrill you? Is it comfy or aesthetically appealing? A beautiful looking yard can motivate you and your family to spend more time outdoors. It can also provide long-term landscaping benefits to prevent erosion, and keep your outdoor environment in order. There are many creative landscaping ideas, and this means that you can make your backyard better, irrespective of its current appearance. Here are useful tips on how you can create a backyard oasis.
Declutter your backyard
Your backyard may be unattractive because it contains many unwanted items. These things could include old equipment, old chairs, tables, and children's toys. Shrubs or poorly maintained trees can also contribute to the unappealing appearance of your backyard. To declutter, you can remove all those unwanted things and keep them indoors. You can also arrange them systematically in a particular outdoor corner where they cannot be seen. When you declutter, you will most probably experience fresher air and a cleaner environment where you can bask, and where your children can play.
Invest in outdoor furniture
Your backyard oasis cannot be complete without comfortable furniture. The ideal pieces of furniture should include comfortable seats, a table, and probably an ottoman. Experts from featuredeco.co.uk believe that great outdoor furniture can help you appreciate your backyard more. You can relax on them during the summer, and you can also sit on them as you barbeque, or carry out other essential outdoor activities. There are many types of comfortable outdoor seats in today's market. Visit the different sites which offer them and get your preferred chair. After that, keep your chairs strategically in the yard so that you can enjoy different views in the comfort of your oasis.
Improve the landscape
You may not readily achieve your desired backyard appearance results if the surface or the terrain is not suitable. There are plenty of landscaping ideas that you can try to create an entirely new and fresher look for your outdoor compound. For instance, you can plant trees or flowers which thrive well in your compound. Other than trees, you can add a Hydrangea wall, a fire pit, or arrange a stone path systematically. For excellent results, seek the help of a professional landscape designer to inspect your yard and recommend the best landscaping ideas.
Create a good shade
An excellent outdoor shade will keep you safe in summer and winter. You can get quality shade from the outdoor umbrellas. You can also get a pleasant shade by planting suitable gazebos, trees, or vines that grow in a curved manner to create a shade. A pleasant shade will increase the conduciveness of your backyard, meaning that you can study or dine there. Find out the best-selling shades in the market, and then buy the best for your outdoor space.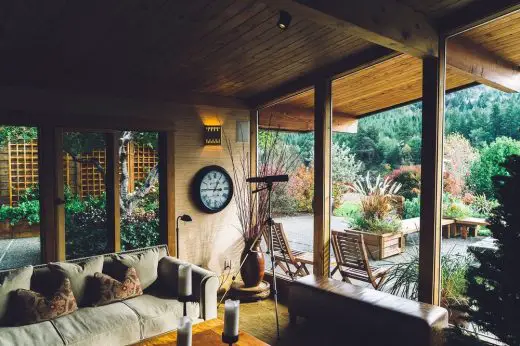 image source : https://cdn.pixabay.com/photo/2017/08/07/22/23/house-2608548_1280.jpg
The outdoor environment is essential, just like the indoor environment. If the outdoor space is dirty, messy, and poorly arranged, you will be stuck in the house for long hours, even during summer. You will also risk getting infections and other adverse risks associated with having a messy ground. Try any of the above tips, and you will create a backyard oasis that your family will surely love.
Comments on this guide to How to Create a Backyard Oasis Your Family Will Surely Love article are welcome.
Backyards:
Backyard Designs
New Backyard Architecture Designs
Build Your Own Backyard Garden From Scratch – Essential Tips
How to Decorate a Backyard: 8 Interesting Ideas
Useful Backyard Upgrades That Might Interest You
Make Your Backyard feel like a Vacation Oasis
Designing A Space For Outdoor Entertaining
Residential Property Articles
Comments / photos for the How to Create a Backyard Oasis Your Family Will Surely Love Guide page welcome