Build your own backyard garden with these essential tips, Home landscape design Tips, Gardening advice
Build Your Own Backyard Garden From Scratch – Essential Tips
6 Jul 2021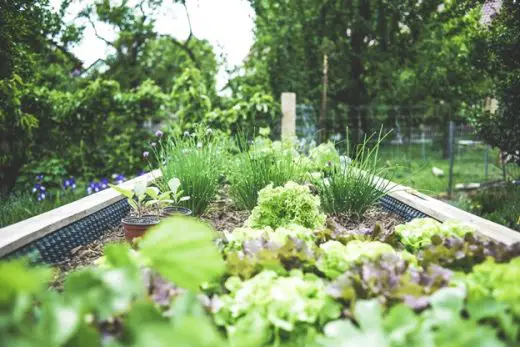 It's an amazing feeling when you can go out into your backyard and pick vegetables, fruits, or ground provisions for consumption. Having a hand from the planting, weeding and now harvesting makes you appreciate the crops even more.
You know for certain exactly what fertilizers had been used. The uncertainty of buying from the supermarket is erased. But let's face it, not everyone has a green thumb. Some of us struggle to keep one plant from dying much less to sustain a whole garden. But that's alright because, with the following tips, you can become a master gardener.
Build Your Own Backyard Garden – Choose Your Location
Find the ideal spot. If you have a lot of land surrounding your home, you don't want to go off too far. That makes the trek to your garden longer but also invites animals farther afield to come and inspect the scene. Ensure that there is a water supply close in the event you don't want to be bothered with carrying buckets of water. Having spots that are both filled with sunlight and others that are shaded will help you diversify your crop selection. Starting off small is a good plan so you can see what works and what doesn't. Take a look at this Garden Design Ideas for 2022 guide.
Upgrade Your Soil Quality
The soil you intend to plant in must be healthy, full of natural nutrients. Discoloration of plants will indicate to you the lack of minerals like phosphorus, nitrogen, and even plain water. When you recognize the deficiency in your soil, the experts at simplegrowsoil.com urge you to try worm castings. There are no mystery chemicals or ingredients, simply worm droppings. The benefits of these little pellets are vast.
They contain good bacteria that produce nitrogen in the soil.
The hormones in their stool promote faster root growth leading to stronger trees with lush foliage
Although it is feces, there is no odor
You only need a little to jam pack the soil with loads of nutrients
Once you've sorted out the soil, it's time to proceed to other matters.
Make Your Plant Selection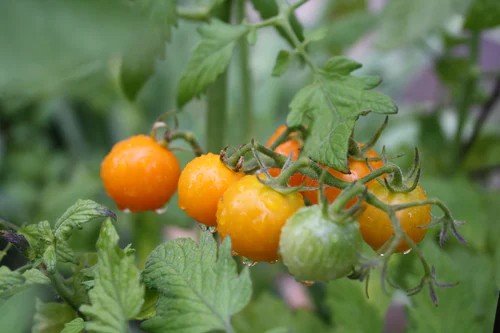 Based on where you live, the type of weather, temperature, amount of rain, and sunshine, certain plants will be more suited than others. The USDA plant hardiness zone map can tell you, based on state, the average annual minimum temperature. From this information, you can then do a bit of research to find which plants are best for your garden and those you should avoid.
Based on their need for sunshine and water, group your crops. Refrain from planting sun-loving plants in shady areas and vice versa. Don't plant plants that require a lot of water directly in the sun. Why not check out https://houseandgardencare.com/
Be On The Lookout For Weeds
How unfortunate that these are so unavoidable. Weed will pop up faster than the blink of an eye despite your best efforts. If not swiftly uprooted the risk remains of your plants being overcome. The nutrients you laboringly added to your soil are now partially going to weeds as opposed to your crops. While this is frustrating, try your best to avoid using harsh chemicals.
While they may be quick to kill the weeds, they will also be contaminating your plants. Being able to correctly identify the weeds in your garden will lead you down the proper path in dealing with them. Dandelions and ragweed can be more of a pain especially as relates to persons who suffer from allergies. You may be surprised to learn that some weeds can be helpful to the health of your soil. Clovers, though unwanted, do a great job of allowing more air into the soil
Keep Your Eye Out For Pests
It's really tough being a good gardener. You must be diligently observing many things. Apart from the weeds, you also have critters who will love to snack on your crops or fruits before they are fully mature and you can harvest them. Deer, snails, rats, birds, you name it, they've probably attacked a garden somewhere before.
You can go on the offensive. Erect fences, spray natural chemicals, or grow select plants that ward away certain animals. You should hold a realistic expectation though, that every pest won't be kept away. Strive for a nice balance with nature's animals and your plant goals.
Build Your Own Backyard Garden From Scratch Summary
Follow these tips and you're already well on your way to a successful garden. Give proper attention to the soil as the base from which all else will spring. Be smart in your plant selections and keep on the lookout for weeds and pests. It is a challenging task but you can definitely do it.
Comments on this Build Your Own Backyard Garden From Scratch With These Essential Tips article are welcome.
Backyard Design
Backyards Posts
How to create a backyard oasis
How to Decorate a Backyard: 8 Interesting Ideas
Useful Backyard Upgrades That Might Interest You
Building Articles
Residential Architecture
Comments / photos for the Build Your Own Backyard Garden From Scratch With These Essential Tips page welcome