Useful backyard upgrades that might interest you guide, Property renewal style, Home refurb advice
Useful Backyard Upgrades That Might Interest You
19 November 2021
Backyards are often overlooked in the design process. They usually serve as a place to store tools, house plants, or your grill. But these days, many people are discovering that their backyard is an extension of their home and it needs to be designed with the same care and attention given to other parts of the property. Here are some ideas on how you can transform your backyard into something that adds value to your home!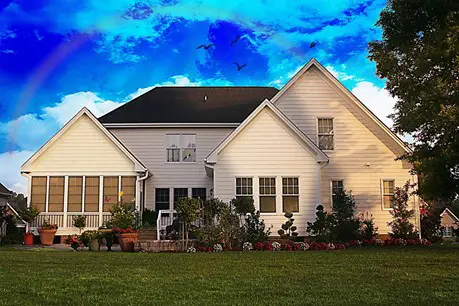 Consider Adding A Shed
We all have a ton of stuff that we don't have room for inside the house. The best way to fix this inconvenience is by installing a shed in your backyard. Sheds are a great solution for storing tools, pool equipment, or other similar items. They can be customized to suit your needs, too. If you need an out-of-the-way place to store your lawnmower, consider building a shed that's the same size as an average car. If you're looking for backyard sheds prebuilt options are available. This is a great addition to the backyard because you could also use it for additional storage space.
Enrich Your Space With A Well-Built Patio
Adding a patio to your backyard is one of the best ways you could improve the space. Not only will it make entertaining guests easier, but it could also be used as a spot for your children to play. If you have the money, it is important that you create a patio that is strong and well-built. You could look into brick pavers or flagstones since they are usually more durable than concrete slabs. Another option is adding preformed interlocking patio stones to improve the aesthetic of your space. No matter what you choose, be sure to create a patio that is suitable for the area and complements your home's design.
Is There Room For A Pool?
Having a pool in your backyard is one of the best ways you could improve your property. You will not only be able to enjoy it during warm weather, but you won't have to leave home to go swimming anymore. Pools are a lot of work, but the benefits far outweigh any negative aspects. The first thing you should do is hire a local pool construction company who can help you with the design and the installation process. It's important to find out how deep your backyard is before installing a pool because it has to be approved by city or municipality regulations. If you want a pool in the backyard, consider your budget as well because they're not cheap.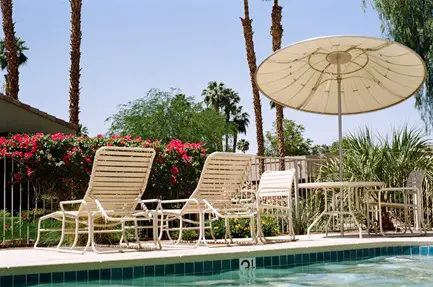 Plant A Garden
If you have a small backyard, you could improve the space by planting a garden. There are several benefits to adding a garden to your backyard, including fresh air and flowers that can brighten up the yard whenever they're in bloom. Gardens don't have to be complicated either. A simple garden with a few pots can have just as big an impact. If you don't know how to garden, consider hiring a landscaping designer or someone who knows what they're doing with gardening and outdoor space. Also, don't forget to add a tree or two because they can liven up your space and provide shade.
Lighting Is Important
Lighting makes a difference in the appearance and feel of outdoor space. You can install both functional and ornamental lighting that will benefit you, your guests, and landmark purposes as well. One idea is to install accent lights around trees, pathways, and foliage. Accent lighting helps define landscape elements and makes them stand out more in the dark. This is especially useful if you want to enjoy outdoor activities like hosting a party or an evening get-together with friends. The functionality of your lighting doesn't stop there, however, it can also make for safer passage in the backyard when you need to walk around at night.
Make A Playground For Kids
If you're a parent, you should seriously consider adding a playground or swing set to your backyard. Not only do they make for great play areas, but having one in the backyard will keep kids entertained for hours on end. Besides the swing set, your backyard should have a playhouse, a sandbox for digging and playing with toys, and a climbing frame that has a slide attached. The benefit to having a playground in your backyard is that children will be occupied when they're bored or have nothing to do. This means you won't have to worry about so much because they'll stay in the backyard instead of wandering further away.
Decorate It!
When you finally decide what you want to do with your backyard, it's time to decorate the whole space. Even if you don't like any of the ideas listed above, you sure won't mind decorating a place a little bit to fit your needs more. Besides lighting and planting flowers, there are some other decor items that you can consider adding to your backyard.
Some ideas are furniture, a grill, and some art pieces. Wooden furniture is ideal because it's simple to maintain and doesn't cost too much money. For the grill, you can't go wrong with an outdoor fireplace because they're becoming increasingly popular every year! You should also consider repainting your fence as well as the exterior of your house. This will give the entire space a fresh new look and feel, which will make you enjoy your backyard even more.
The backyard is a special space that you can use to entertain guests, spend time with friends and family, or just relax. Whether you're looking for an easy DIY project your kids will love or need some help planning out the perfect outdoor space for entertaining, we hope these ideas serve as helpful inspiration! For example, you could put a pool in your backyard if city or municipality regulations allow it.
You can also improve the space by planting trees and flowers as well as installing some functional lighting. Another idea is to add the kids' play area such as a swing set with a climbing frame and slide, along with playhouses and sandboxes so they'll stay occupied when they get bored. Whatever you choose to do, make sure the space is enjoyable for everyone who uses it!
Comments on this guide to useful backyard upgrades that might interest you article are welcome.
Building Articles
Architecture
Seoul Animation Center Competition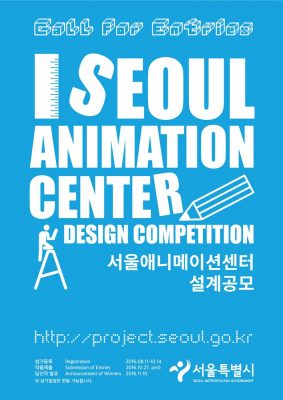 image courtesy of architects practice
Seoul Animation Center Competition
Cosmote TV HQ and Studios, Athens, Greece
Design: LC Architects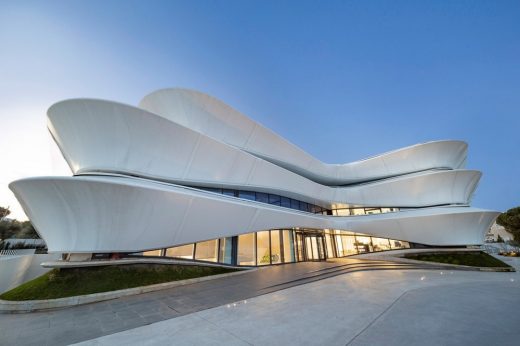 photo © Nikos Daniilidis
Cosmote TV HQ and Studios
Home Backyard Design
Backyards Posts
Creative ways to add backyard shade
How to illuminate your backyard
Where to Start When Designing a Backyard
Comments / photos for the Useful backyard upgrades that might interest you page welcome