Detailed guide for commercial photography, Sydney property images, Make good architecture photos advice
A Detailed Guide For Commercial Photography
1 Nov 2022
You may have heard the word "commercial photography" used frequently, but you might not know precisely what it means. Commercial, which typically refers to sales or corporate operations, is exactly what you can anticipate from this category of photography.
Let's examine what constitutes commercial photography in Sydney, what doesn't, and what to anticipate if you want to work in this field.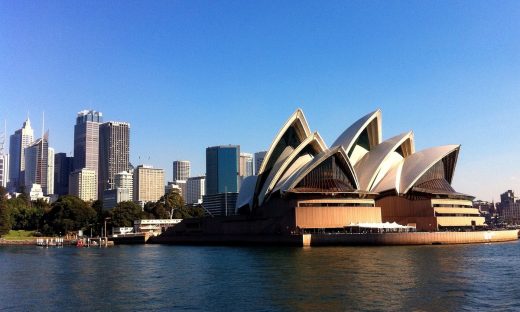 What is a Commercial Photographer?
A commercial photographer is a professional who focuses on capturing images of people, products, and services for companies.
Commercial photography is employed to market or sell an item, service, or individual. It might be utilised for marketing objectives in publications like adverts or brochures and for more general purposes in publications like corporate bulletins or websites.
There Are Various Forms Of Commercial Photography
Fashion Photography
Fashion photography is used to display items relating to fashion or apparel that are meant to be purchased.
Photographic Portraits
The goal of this form of photography is to show the character of an individual or group of individuals.
Product Photography
Product photography is the practice of taking pictures of goods or services for online and social media use to increase sales.
Food Photography
It is a discipline of photography that focuses on producing visually appealing food pictures for viewers.
Architecture Photography
a type of photography dedicated to taking pictures of buildings or other structures
Lifestyle Snapshots
In lifestyle photography, a picture is taken displaying a good or service frequently included in the subject's lifestyle.
Property Photography
A real estate photographer produces an eye-catching representation of homes and interiors.
How To Enter The Field Of Commercial Photography?
Create A Portfolio For Your Commercial Photography
Although there are various paths to a commercial profession, from real estate to sports photography, having a significant portfolio of work is crucial for getting jobs. It's acceptable if you're unsure of the kind of photography on which you want to concentrate at first.
Find Employment As A Photo Assistant
For budding photographers, assistant roles are an excellent starting point since they connect you with a range of working professionals in addition to teaching you technical skills. It's a fantastic chance to network, contact, and find future employment.
Which Assignment Should You Undertake?
As a beginning photographer, you can find it challenging to weigh the benefits and drawbacks of various projects. Any project has three considerations: portfolio, personnel, and cost. To take on the project, you need two of those.
A Few Pointers For Commercial Photography
There are specific elements that go into good photography. Composition is the most crucial element.
The subject of an excellent photograph is thoughtfully arranged and artistically framed. Another important factor is lighting; it can make or ruin a photograph.
The shot may also be improved and made to look more attractive using post-processing.
Here are some pointers for taking excellent images for business use:
Present Your Subject In A Compelling Manner
Avoid placing your topic in the middle of the frame. Use the rule of thirds or other artistic compositional strategies instead.
Be Mindful Of The Lights
Your images' quality can be significantly improved by good lighting.
Enhance Your Photographs With Post-Processing
Try out a variety of editing methods without hesitation.
Ensure your photographs are of good quality.
Focus, exposure, and white balance are a few factors that need to be considered.
Make Time For It
Don't hurry; capturing the ideal shot is what photography is all about. It is always preferable to be effective. In the world of business, slow equals quick.
Detailed guide for commercial photography Conclusion
Commercial photography is a feasible professional route for most photographers who wish to work full-time. However, it might not be the greatest choice for those who identify as artists since they could find it difficult to relinquish control. But, in general, it's a terrific method to work less and make a lot more money than you could otherwise.
Comments for this Detailed guide for commercial photography advice article are welcome
Architecture Photographers
Architectural Photographers featured on e-architect:
Doha Building Photographs, Qatar architecture images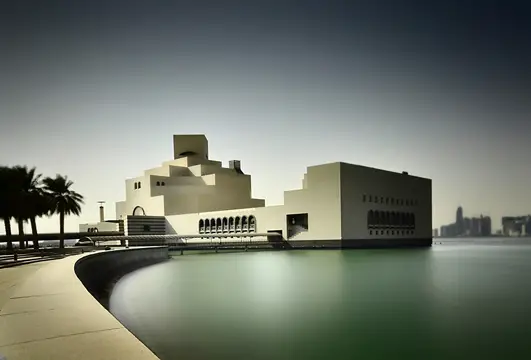 photograph © Pygmalion Karatzas
Doha Building Photos
Architectural Photography
Hire An Architectural Photography Service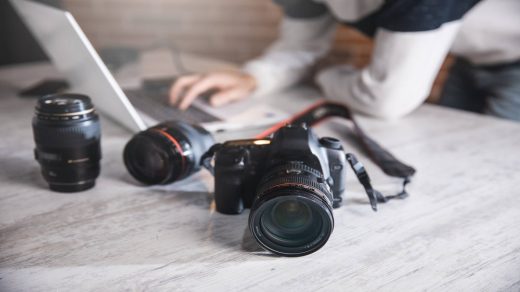 How to Make a Photography Portfolio
Pushing Architectural Photography Software
Sydney Architectural Designs
Sydney Architecture Designs
Sydney Architecture Designs – chronological list
Sydney Architecture Walking Tours by e-architect
Architectural Designs
Comments / photos for the Detailed guide for commercial photography in Sydney, New South Wales, Australia page welcome