Reasons to hire an architectural photography service, Powerful Software Design Images, Help with making good Architecture Photos
4 Reasons To Hire An Architectural Photography Service
1 Nov 2022
Some people forget professional photographers also have specialties, much like other professionals in all industries. While some work with portraits, street photography, and abstracts, others do architectural imagery. It's a genre of photography that involves capturing buildings and architectural structures.
Whether you're in a construction company or an architectural firm, there will come a time when you need to hire architectural photographers. They play a role in visualizing the value of properties and communicating that to your clients. Companies like Horizon Imaging and many others have leveraged imagery to help firms get a better visual grasp of their projects and express them to their target markets.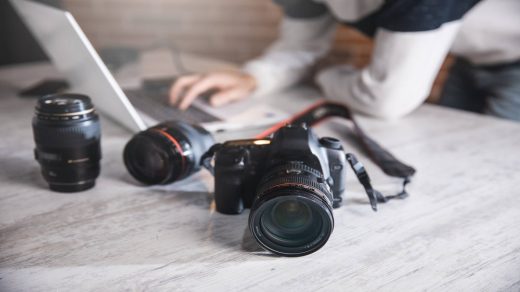 Hire An Architectural Photography Service Advice
Here are four reasons why you should hire an architectural photography service.
You Can Create Good First And Long-Lasting Impressions of Any Structure
You may know the power good impressions have on prospective clients well. Unfortunately, not everyone has the skills or tools needed to create them.
Bad photographs easily take away from the assumed value of any property. After all, most people rely on vision to make judgments. The actual value of a custom-built home or a commercial property won't matter if the photos don't look promising.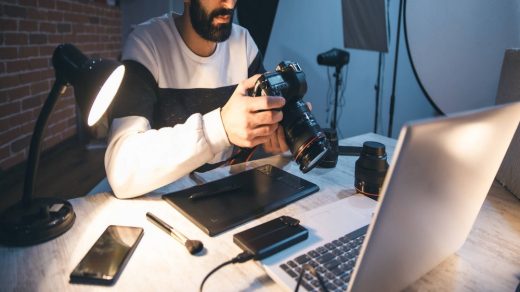 The good news is that you can create the best impressions of any structure with the help of a skilled architectural photographer. They can capture photos that look well on both print and digital media. This is perfect when you need material to promote your property or design to as large an audience as possible. If you plan to post pictures on websites or social media accounts, good photos also increase your brand's credibility on online algorithms, further increasing your reach and engagement.
High-Quality Photos Invite Positive Interest
Another good reason to rely on an architectural photography service is that their photos generate positive interest among viewers. As mentioned in the previous point, impressions almost always trump actual value. So, you need your photos to generate good ones.
We can see this demonstrated in advertising. Often, highly produced images invoke more buzz among viewers, encouraging them to ponder the messaging behind them. This makes them more likely to take action, which in this case means considering a purchase or an inquiry to learn more.
In the same vein, professionally done photos of a project or design spark engagement among your prospective clients. They put what you offer in the best light possible, encouraging them to reach out to delve deeper into your work and contemplate a course of action.
The question now lies in how you're supposed to procure such well-made imagery. This is where architectural photographers come in. They have a keen eye for composition and the ideal toolkit for translating the form, function, and aesthetic of a structure through images. With their help, you can capture photos that highlight the best aspects of your work, bringing you closer to your target audience.
They Allow You To Capture Details In High Fidelity
Aside from making impressions and generating interest, good photos also have a more practical reason for being sought out.
To fully grasp a structure or design, a viewer should be able to understand how every component comes together. This can be achieved when images provide as much detail as possible. For them to do that, they need to be captured in high quality.
Professional architectural photographers usually use the latest equipment for their work. The cameras they use are the main focus. They come with the right lenses, color checkers, tripods, filters, and strobes to produce the best possible results.
These professionals also use the latest post-processing software to handle aspects or images that can't be manipulated physically. They use HDR effects, shadowing, and saturation to achieve the look you want for your photos with the greatest amount of detail.
Combine both with their technical expertise, and you can get highly detailed images to best present your projects or designs.
Architectural Photographers Save You Time And Effort
Considering the previous points above, it may be obvious that architectural photographers already have what you need to capture the best possible images of your work. This makes working with them a viable option if you want to avoid the hassle of documenting your projects on your own.
Producing high-quality photos takes a lot of time, effort, and investment. Instead of taking those away from other work you need to do, why not let someone capable handle it for you?
Hire an architectural photography service Conclusion
In an era of imagery, you can turn to an architectural photography service to help you promote your designs or projects. Their assistance ensures that you always have the best photos for your company portfolio or advertisements. Feel free to work with one and see the results yourself.
Comments for this 4 Reasons To Hire An Architectural Photography Service advice article are welcome
Architecture Photographers
Architectural Photographers featured on e-architect:
Doha Building Photographs, Qatar architecture images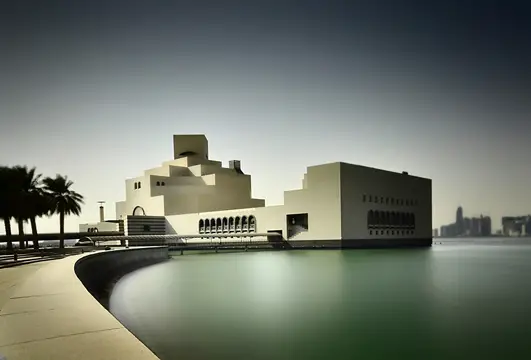 photograph © Pygmalion Karatzas
Doha Building Photos
Architectural Photography
Architectural Photography Articles
Detailed Guide For Commercial Photography
How to Make a Photography Portfolio
Pushing Architectural Photography Software
Architectural Designs
Miami Architecture Walking Tours
Comments / photos for the Reasons To Hire An Architectural Photography Service page welcome
Website: Architectural Photography