Creative ways to add backyard shade guide, Home patio space tips, Property garden style advice
Creative Ways to Add Shade to Your Backyard
30 July 2022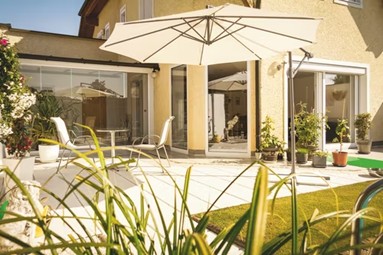 photo on Unsplash
With the arrival of summer, many people are enjoying spending quality time in their backyards. If you have an outdoor space this is a great time of the year to take advantage of your own private enclave whether you choose to relax and unwind with a good book or gather your friends and family for some outdoor entertainment.
However, a backyard that offers no respite from the searing heat can make it difficult to enjoy and spend afternoons in, when the sun is at its peak. Fortunately, this doesn't need to be a reason to sit indoors, as there are many creative ways in which you can add shade as well as value to your backyard as this article has outlined below.
Patio Umbrella
Easy to install and use, patio umbrellas are one of the best ways to seek shelter from the sun and also one of the most popular. Available in a variety of shapes, colors and sizes to suit your preference and garden furnishings a patio umbrella can also enhance the decorative features of your backyard.
Standard patio umbrellas tend to be 8 to 9 feet in diameter. To ensure you get adequate shade in your backyard, select a patio umbrella that is at least two to three feet wider than the area you want to cover such as an outdoor dining table.
Another good tip is to buy a weighted umbrella base which will prevent your patio umbrella from blowing away and will keep it standing correctly even in windy conditions. Choose an umbrella that can tilt or pivot allowing you to change its position throughout the day according to the angle of the sun. Add a gazebo, pergola or pavilion to your outdoor space to create a charming, statement feature with practical benefits.
Gazebo
A gazebo is usually an octagonal structure with a solid roof, thereby providing a shaded sanctuary from the sun. Elegant in design, gazebos can add beauty and charm to your backyard while offering several practical benefits such as a comfortable place to relax and take in the views while providing shelter from the elements. You can find a gazebo builder here.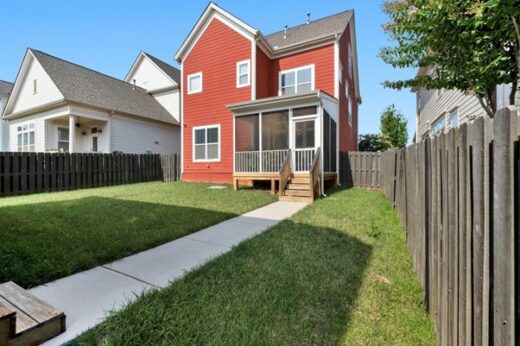 photo by Zac Gudakov on Unsplash
Pergola
A pergola is a freestanding structure with an open roof and is constructed with vertical pillars that support a lattice of wooden beams. While they do not provide full coverage, pergolas can be used to train climbing plants such as wisteria and honeysuckle to create a natural canopy which provides shade from the sun. By draping thin cotton curtains off the rafters, you can create a shaded sanctuary which still allows in light or for greater shade place a fabric covering, such as a tarp over the roof.
Pavilion
A pavilion is another attractive outdoor structure that can offer shade from the sun and is a roofed structure that is supported by four or more columns. It is completely open on all sides and usually sits on the ground level as it does not have a built-in floor. Ideal for al fresco dining, entertaining or relaxing in your backyard, a pavilion can offer the ideal solution for providing shade from the sun.
As this article has shown, there are several ways to add shade to create a backyard haven which can vary from permanent structures to simple solutions, according to your taste and preferences.
Comments on this guide to creative ways to add backyard shade article are welcome.
Decking Articles
Backyards Posts
Where to Start When Designing a Backyard
Does Composite Decking Add Value To Your Home?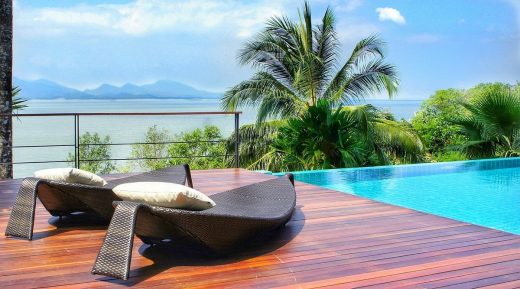 Backyard Deck Design Trends to Look for
Tips for adding value to your backyard
Create a Relaxing Backyard Landscape Design
Build Your Own Backyard Garden From Scratch – Essential Tips
Building Articles
Residential Architecture
Comments / photos for the Creative ways to add backyard shade advice page welcome