Where to start when designing a backyard, Home patio space teak dining table, Property garden style landscape advice
Where to Start When Designing a Backyard?
26 May 2022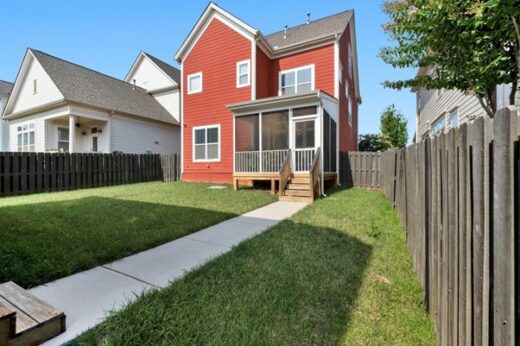 photo by Zac Gudakov on Unsplash
The key to designing an outdoor area that you like is to combine a variety of distinct features into a cohesive whole that not only looks great but also provides enough room for different activities, including gardening, dining, lounging, hosting guests, and playing with children, etc. If you're looking to remodel your backyard, this guide will help you get started on the design and more.
Where to start when designing a backyard – Consider the design
The first thing you need to do is give some thought to the layout of the backyard space that you have available to you and then take it from there. For example, are you interested in a modern design that makes extensive use of hard landscaping as a prominent feature? You may need to trim the hedges depending on the design that you want to achieve. This will depend on whether or not you want them to seem formal or casual with varied color schemes and broad borders.
Choose the Proper Materials
Choosing the proper materials for your backyard is essential if you want to reduce maintenance costs in the wrong run. For instance, if you're planning on adding an outdoor teak dining table or sofa, you should make sure that the materials used are durable and long-lasting. In simple terms, if you want everything to seem like it was designed to be there, the materials used in the yard should be compatible with the structure of the home and the flooring that is used inside.
Decide on the Contractors
You may benefit from hiring a landscape architect or garden designer. It is crucial to look for a reputable landscaping business rather than normal builders since typical builders may not be aware of some of the fundamentals involved in developing gardens rather than buildings. If you decide to go this path, you will need to put aside some of your cash to pay for their expertise, but they'll definitely be equipped to help you turn your fantasy backyard into a reality.
Clear Garden Space
Before beginning work on the new design, the backyard has to be cleaned up first. This will prepare the space for the new layout. This might include tasks such as pulling weeds and any other undesirable growth, but it could also entail getting rid of trash and debris.
What's more, plants may have trouble establishing themselves if there are a lot of rubble and rocks around. Instead of destroying the earth's delicate balance, weeds should be hand-cleared and debris or site dirt should be included in the plan rather than removed entirely.
Add Hard Landscaping
Hardscaping refers to the process of constructing structural elements in a backyard, such as walkways, patios, decks, walls, backyard fence designs, edging, as well as raised beds, among other things. Each component of the landscape may be constructed using a different kind of material.
The design of the backyard space that you are planning will usually guide the selection of the materials that will be used. However, in addition to the appearance, you should give some thought to how long each option will last and how much maintenance it will demand. This will allow you to determine whether or not they are appropriate for the amount of time and money you have available to care for your backyard in the long run.
Add Planting
For several people, the most exciting part of the backyard landscaping project is coming up with new ideas for backyard planting. To begin, the beds will have to be demarcated, and then either mulch or compost will have to be applied to enhance the quality of the soil. Adding lawn topsoil before sod or turf or grass seed is recommended for lawn areas. Your backyard's plants, trees, and shrub composition will be influenced by a wide range of elements, such as the typical weather patterns in the area, the composition of the soil there, and the dimensions of the space.
Where to start when designing a backyard – To Wrap Up
The planning and designing of a backyard often entails several different processes. You have the option of doing it on your own or hiring a contractor.
If you choose to handle the design work on your own, it's a good idea to work with landscape contractors to assist with certain aspects of the design. In particular, they'll offer you guidance on how to make the most efficient use of space and which materials are the most appropriate to use.
Comments on this Where to start when designing a backyard article are welcome.
Decking Articles
Backyards Posts
Does Composite Decking Add Value To Your Home?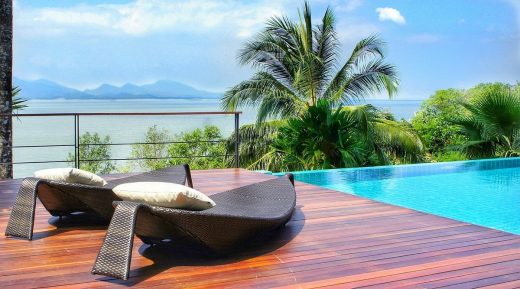 Backyard Deck Design Trends to Look for
Tips for adding value to your backyard
Create a Relaxing Backyard Landscape Design
Build Your Own Backyard Garden From Scratch – Essential Tips
Building Articles
Residential Architecture
Comments / photos for the Where to Start When Designing a Backyard? page welcome