How to Design a Backyard Haven Tips, Home Garden Advice, House Gardening Guide
How to Design a Backyard Haven
Sep 30, 2020
If you always tend to look at those lovely large gardens in magnificent houses with envy and then stare at your small yard or garden in despair, all is not lost. There are many ways that you can change this into a paradise for you and your family. Begin by getting the family together to discuss your plan.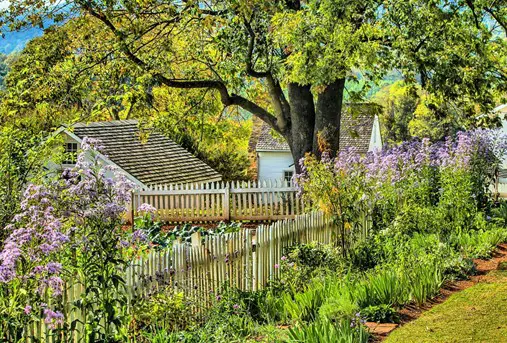 image : pixabay.com
What Do You Want Most?
Firstly, you need to decide what sort of theme you want to go for. What do you want to do in the space? Is it for reading, socialising or relaxing, or do you need all of these from it? Once you and your family have decided what will work best for you, then you can get to the fun planning stage. Do you want it to be a colourful flower haven or an exotic Bedouin looking experience? Do you want to grow fruits and vegetables, or do you want it to be the ultimate den of tranquillity that the whole family can enjoy? Pinterest will give you loads of ideas.
Do Some Research
Once you have decided on your theme, you can get loads of ideas from the internet, no matter how much space you have. You can search for space-saving ideas or look for the best ways to make a lovely relaxing space. You could create a mood board and print out any lovely plants or furniture ideas that you think would look good. You can then put together a price list.
You can be as extravagant or as budget-savvy as you like. For example, who wouldn't love the idea of having a hot tub, the ultimate get-away from it all? You can relax in it with a book and a glass of wine or you can have fun with all the family. A hot tub will offer you unlimited options and these days, they are not only for the rich. In time, you can even invite friends and family or the neighbours around to show off your wonderful new vibrant space and hot tub. If you are looking for hot tubs in Northern Ireland then Oasis Leisure is worth visiting.
Take it One Step at a Time
It may take you a while to have the available funds to buy all the items that you want, but why not start with the main one and then make a budget plan? You could add the items that you want and see your space grow and flourish into what you hoped it would be.
Get the children on board with planting and growing – this will be an amazing thing for them to be involved in. They will love it when their plants start to grow and flourish, realising that they have created them. Encourage them to maintain and upkeep the area which they will love spending time in. They will love having the hot tub to splash around in and they will want to maintain this paradise as much as you do.
So, what is stopping you? Get searching today and see how you can turn your urban space into that ultimate paradise. You and your family will be forever grateful.
Comments on this How to Design a Backyard Haven advice article are welcome.
Home Backyard Design
Backyards Posts
How to create a backyard oasis
How to Decorate a Backyard: 8 Interesting Ideas
Tips for adding value to your backyard
Create a Relaxing Backyard Landscape Design
Build Your Own Backyard Garden From Scratch – Essential Tips
Building Articles
Comments / photos for the How to Design a Backyard Haven Guide page welcome