Unique ideas to help you create a relaxing backyard landscape design, Home outdoors design tips, Online property space advice
Create a Relaxing Backyard Landscape Design Ideas
9 Sep 2021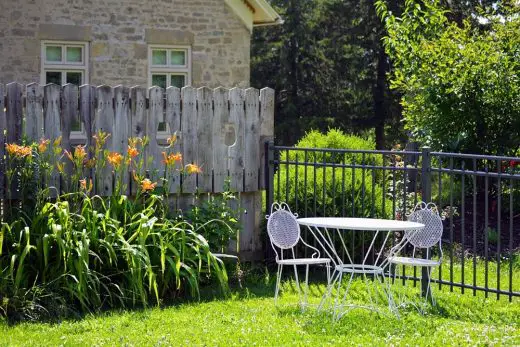 Your backyard has the potential to be an extension of your home. It can be a place where you can relax and entertain family and friends, or it could be a sanctuary from the world. Whatever your vision is for this space, you must take time to make sure that everything is in balance with each other, as well as aesthetically pleasing. Here are some unique ideas on how to create a relaxing landscape design for your yard!
Choose The Right Shade
You need to choose the right shade for your yard. Try planting trees that are evergreen or deciduous, which means they will change with the seasons. You can also plant hedges that will grow thick and provide you ample coverage for privacy purposes as well!
If privacy is your goal for this space, then try planting hedges or trees that are deciduous and change with the seasons. When designing a landscape, it is important to choose plants that grow in full sun or full shade. You can also plant evergreen trees that will provide you with coverage year-round.
Use A Container Garden
Container gardens can be a great way to add color and interest to your yard. You have the flexibility of changing out the plants when you get bored with them or if you need to replace one that has been damaged by weather conditions.
There are many different types of containers that you can use in your yard that will add a unique flair. Try using bamboo, birdbaths, or even an old bench! The possibilities are endless when it comes to container gardening.
In a backyard landscape design, container gardens provide color and interest due to their flexibility with changing out plants year-round. You have the choice of adding color by planting flowers, herbs, or vegetables in various size pots such as birdbaths and benches. There is also the option of creating a beautiful display from garden stakes made from materials like PVC piping or woodcut into interesting shapes for decoration purposes.
Plant A Fence
A fence can be done in many ways, but it is important to do it carefully. One of the most popular styles is a picket fence. However, you should not just plant any type of wood for this style because some woods are more durable than others.
You want to choose something that will stand up against weather changes and other factors. Cedar or redwood will be an excellent choice for your fencing panels if you decide on this option since they hold up so well over time! Another possible route is creating your design with metal fencing panels which can look very nice, especially when combined with stonework at the bottom. Last but not least – there's always good old-fashioned brickwork if solid walls appeal to your senses!
Install A Water Feature
There are many types out there, but one of our favorites has got to be an in-ground trampoline pool! Not only do they bring great fun for kids, but they also provide amazing relaxation opportunities for adults, especially if constructed with nice decking around them so people can enjoy sitting comfortably on their porches while looking at such beauty below them too! Bonus: this type of setup requires less maintenance than regular swimming pools since it takes up very little space and doesn't require much digging work either during the installation process. And did we mention how inexpensive compared to a regular pool it is?
You can also create a mini water park for the kiddos by adding something like a wading area, waterfall features, and even an interactive misting system to keep everyone cool during summer days. Remember that you don't have to go overboard either – little elements placed around your backyard will make for great conversation starters amongst friends!
Build A Fire Pit
There's nothing like a warm, crackling fire on those chilly autumns or winter nights! So if you want to create the perfect setting for entertaining friends and family – then building an outdoor fireplace is something you should consider. It doesn't have to be anything big either since even small pits are enough for keeping everyone toasty when temperatures hit below zero degrees Celsius (32 Fahrenheit).
Our favorite design has got to be one with stonework around it because this adds elegance as well as functionality at the same time. Not only does it look great, but stones will also keep that exposed brick from cracking due to cold weather conditions too. You can go simple by choosing just basic concrete blocks combined with large river rocks, which make up your base layer. Then, add some smaller stones on top for an interesting texture that contrasts the smoothness of the concrete. Last but not least – fill up around three inches or so with sand, and you've got yourself a stunning fireplace!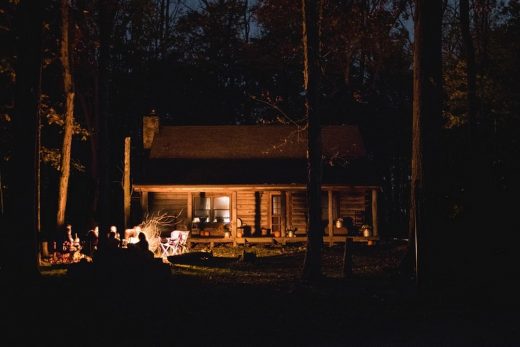 Ideas To Help You Create A Relaxing Backyard
The sky's the limit when it comes to creating your very own backyard landscape design! You can do pretty much anything your heart desires as long as it matches your taste and needs perfectly. However, there are a few ideas that make particularly good sense because they'll create a relaxing setting in no time.
Comments on this Ideas To Help You Create A Relaxing Backyard Landscape Design article are welcome.
Backyards
Backyards Posts
Tips for adding value to your backyard
Build Your Own Backyard Garden From Scratch – Essential Tips
How to create a backyard oasis
How to Decorate a Backyard: 8 Interesting Ideas
Buildings
Residential Architecture
Comments / photos for the Unique Ideas To Help You Create A Relaxing Backyard Landscape Design page welcome