How to bring the beauty of nature into your home, House style tips, Online property design advice
How to Bring the Beauty of Nature into Your Home
1 Dec 2022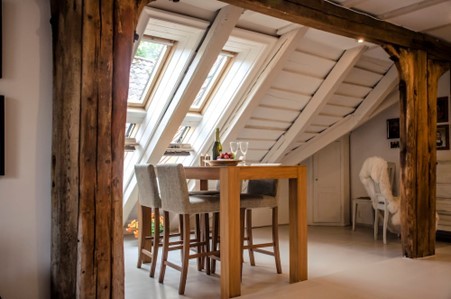 Photo by Alisha Hieb, Unsplash
If you have an apartment or house where you would like to reflect nature indoors, then you have a number of attractive options to choose from. Even if you live in the middle of the city, you can live in a house that makes a statement about being in harmony with nature.
There will be changes to make, and finance, but it can be done. You don't even have to break the bank. So, whether you consider skylight installation Melbourne residents would be proud of, or make a sisal rug, you can undertake many projects, even on a limited budget.
We're going to discuss some ideas for you to get started.
Natural Light
Natural light brings a particular ambience to a room. It lifts the mood, heightens the colours in the room, and brings a feeling of peace and tranquillity. What's more, if it's a sunny day, increased sunlight in the room brings warmth.
So, how do you achieve that? Firstly, you can add larger windows or French doors. Whilst it could increase the cold during winter, if you get glazed windows, you'll have no problem with this.
Secondly, you could add some skylights. They bring light into the dark spaces of your home without the need for electrical lights. You could even attempt VELUX skylight installation, where you can open the skylights for more air.
Wooden or Bamboo Furniture
Wood or Bamboo can bring the forest into your home. A light gold or a dark chocolate colour can bring a sense of ruggedness or elegance, depending on the formation of the wood. It can also bring a scent with it, either from the wood itself, or from the polish you use to clean it.
Items to consider include:
Tables
Chairs
Mirrors or picture frames
Bed frames
Doors
Windows
Chests of drawers
Cupboards
You can opt to paint the items, reducing the wood look, but it will still add a natural feel.
Wooden or Bamboo Floors
The next area to consider is the floor. Wooden or bamboo floors will feel comfortable underfoot, be easy to clean, and will give a beautiful sound as you walk on them. They are easy to keep clean, as long as they're properly sealed, and add a feeling of tradition to the home.
They have to be treated for termites and be made fire safe in certain areas of the country, but they will last a very long time.
Open Beams and Walls Struts
You can have ceiling beams and wall struts of bare wood—either stained or natural-looking. This not only gives strength to the walls and ceilings, but also enables a natural aesthetic.
Natural Fibre Carpets
If you have carpets, remember that they are harder to keep clean, and tend to gather dust. Having said that, you can use sisal or jute to create natural hand-woven products, thus adding texture and a natural ochre colour to your rooms.
Of course, you can add woollen rugs or carpets too, of varying colours and degrees of thickness. This is ideal for a comfy feel.
Plants
There is something magical about living in a jungle. If you add plants of a variety of colours and heights, with some hanging plants, along with different shaped leaves, you set up a room for being such a striking spot. Plants bring oxygen, and affect people's moods too.
Green is the colour of calm and harmony. This may help with studying or working more productively in the long run. So going natural has lots of benefits.
Light Fittings
You can add light fittings that are made of jute, or treated grasses. You obviously don't want to spark fires, so be careful of the heat of the lightbulb so that it doesn't catch fire.
Wall Claddings
If you add a section of cladding to your walls, let it be of stone or wood. You can create patterns, or let it be free-fit. You can couple this with a water feature underneath to create the sense that you are at a waterfall, with running water being yet another calming feature.
Décor and Paintings
All décor must fit in well with this theme. Stone or wood sculptures and clay features are fun elements to dot around your rooms. If you put a stone basin in your bathroom, or have stone tiles in your shower, it makes for a very unusual house.
What's more, you could pop in some shells here and there to create a picture or a feature. Semi-precious stones are also colourful and fun when you use them for decoration.
Your paintings can also reflect nature, if you wish. A sea scene, or one of a forest, will fit well with your theme.
Conclusion
Putting a bit of nature into your home doesn't have to cost a lot, and can add an element of creativity. Why not use our tips to start transforming your home?
Comments on this How to Bring the Beauty of Nature into Your Home article are welcome.
Home Improvement Articles
Home Improvement Posts
Warm Up Your Living Room With These Decorating Tips
Home renovation and roof replacement estimate tips
Ultimate checklist for renovating your home
Studio Loft, Izmir, western Turkey
Design: Yerce Architecture & ZAAS, Istanbul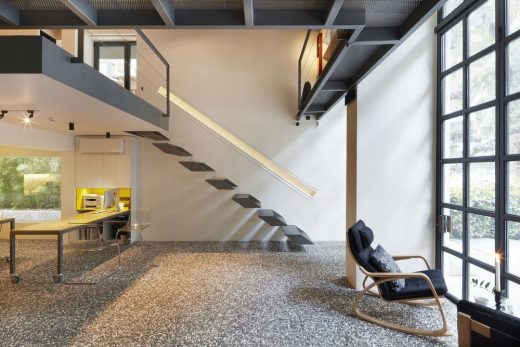 photo : Yerce Art Photography – Emin Emrah Yerce
Studio Loft Izmir
House Renewal
How to Spruce Up Your Home with Personalized Prints
What is the Process of Expanding Your Home
DIY Home Improvement Projects Tools
Selecting right contractor for home care and repairs
Comments / photos for the How to Bring the Beauty of Nature into Your Home page welcome