Tips for refurbishing your guesthouse to attract more paying clients, Online property selling advice
5 Tips for Refurbishing Your Guesthouse for more Clients
1 Dec 2022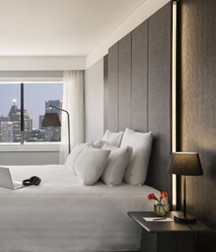 If you're considering refurbishing your guesthouse to attract more paying clients, make sure you take the right approach. You don't always have to do a complete overhaul especially if your budget is tight. Talking to experts in hotel refurbishment will point you in the right direction.
Using experts will help you decide if your rooms need an upgrade to modernise existing features or if your property would benefit from a complete refurbishment. Keep reading as we share tips for renovating your guesthouse while making sure you can manage the expense and the changes result in return clientele.
5 Tips for Refurbishing Your Guesthouse to Attract More Paying Clients
1. Work With a Hotel Fit-Out Specialist
A hotel fit-out specialist is a contractor trained in the refurbishment of guest accommodation. They know how to work with the space that's available while ensuring paying clients are comfortable when staying at your guesthouse. Hotel fit-out specialists are highly skilled in sourcing quality furnishings and other items for guest rooms, lobbies and dining and living areas.
Working with a hotel fit-out specialist ensures you put your money where it's needed most while giving your guesthouse the upgrade it needs to draw respect in the market. These experts oversee the design of your refurbishment project plus the installation of your guesthouse space.
2. Consider What Alterations Need to be Done First
Whether you're working with a hotel fit-out specialist or not, making a list of where you think alterations need to take place is important. This checklist will give you an indication of what tasks should be done first to make the greatest impact especially if you will enforce change in stages AND want to avoid overspending.
Imagine seeing each room through your guests' eyes. This will give you a good idea of what needs overhauling. Typical alterations could include the following:
Furniture: Upgrading furnishing in guest rooms is an instant way of improving their aesthetics and comfort.
Equipment: Installing new equipment such as bar fridges, air conditioning units and lighting goes a long way to enhancing your guests' stay.
Bathroom upgrades: Upgrading plumbing and features such as showerheads, faucets and tiles can do wonders for old bathrooms.
Automated window treatments: Operating blinds or curtains with remote control not only feels luxurious but it's convenient too.
When looking for equipment or hotel furniture for sale, factor in quality and style. Installing premium quality items means you've got products with a decent lifespan that won't lose their appearance of functionality quickly.
3. Get Feedback From Your Guests
If you're not sure where to start refurbishing, ask your guests to give you feedback after their stay. When guests mention outdated or broken features too often, you know an upgrade is needed.
Take note of where the biggest issues keep cropping up for your guests and attend to those problems first. Keeping an eye on online reviews of your guesthouse is another way of finding out if guests have issues that you can easily fix.
When using client feedback to guide you on what needs refurbishing on your property, avoid doing patchy jobs in the hope of hiding a flaw. Review the complaint, assess the issue and decide how much of an upgrade is necessary to keep your property in top condition.
4. Consider How Much Downtime is Needed to Complete a Refurbishment Project
Major alterations may require you to shut down your guesthouse for a period of time and this will have an impact on your revenue. If your refurbishment project entails a complete overhaul of guest rooms, living areas or other facilities on your property, consider how much downtime you can afford.
No hotel owner can afford to lose too much income from occupancy. Doing major renovations during your off-peak season is one way of getting around this problem. You can also block off sections of the property and work on them one at a time. Simply ensure guests aren't disturbed while refurbishment takes place.
5. Budget for Marketing
Spending all your budget on refurbishing your guesthouse and not allocating any to marketing could result in guests not booking to stay at your establishment. Capitalising on upgrades or a complete overhaul for a "fresh new start" is recommended.
Before spending on refurbishment, sit down with your accountant and draw up a budget that includes advertising your property for accommodation. This is vitally important if you're planning to shut down your guesthouse for a lengthy period while doing renovations. Once it's done, marketing your "new" guesthouse is essential for informing your regular and new guests you're open for business.
Tips for refurbishing your guesthouse Final Thoughts
Many paying clients have high expectations when booking accommodation and providing top-quality facilities is likely to earn you a positive review! Refurbishing your establishment allows you to meet these expectations, so you get the 5-star reviews you're after. Upgrading your accommodation ensures you comply with accommodation regulations as well.
Use our tips to guide you when deciding how to refurbish your guesthouse and get the most value from your investment!
Comments on this Tips for Refurbishing Your Guesthouse to Attract More Paying Clients article are welcome.
Paddock Barn Guesthouse, Oxfordshire, southern England, UK
Design: Blee Halligan Architects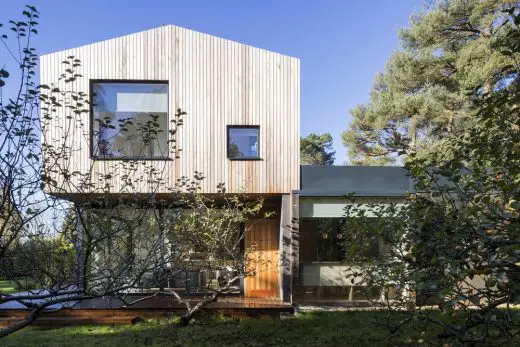 photo : Sarah Blee
Paddock Barn Guesthouse in Oxfordshire
Real Estate
Real Estate Posts
Interior Home Design Trends 2022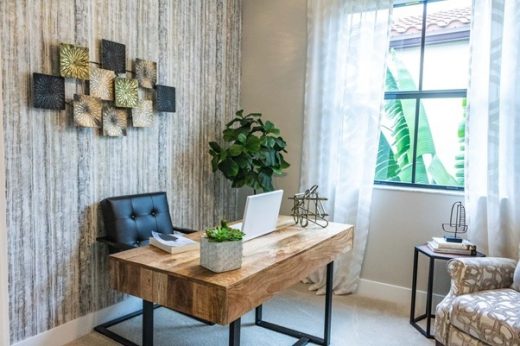 10 Mistakes To Avoid When Investing In Real Estate
9 Must-have Features for Real Estate App Development
Property
Residential Architecture
Comments / photos for the 5 Tips for Refurbishing Your Guesthouse to Attract More Paying Clients page welcome