Security technology best practices when redesigning an office building for a hybrid workforce, Glasgow workplace design advice
Security Technology Best Practices for a Hybrid Workforce
15 April 2022
Hybrid working is here to stay. One of the main residual outcomes of the Covid-19 pandemic is for more and more people to become hybrid workers. As a result of 'stay at home' mandates and finding new ways of working, hybrid working was a resounding hit!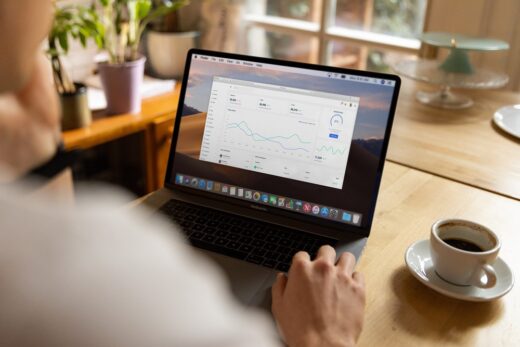 Many companies are redesigning their buildings to take into consideration their new cohort of hybrid employees. Working a hybrid blend of office-working and remote working, however, requires a different way for employers to practice security.
What security features does a company need to think about when redesigning a building for their hybrid workforce?
Here are our best practices for companies to utilize building security technology for hybrid workers.
Buildings for Hybrid Workers
When redesigning a building for a hybrid workforce, the layout of the building should consider the demands of the hybrid employee.
Becoming accustomed to a spacious working environment, overflowing offices are no longer favored. Instead, with fewer employees in the building at any one time, wide open spaces are required for the hybrid office.
The company is able to redesign their buildings in this way whilst still using the same building footprint. This can be accomplished through rotating the days which hybrid employees must work in the office, reducing daily numbers.
One way to monitor the number of individuals in the office at one time is to use occupancy management technology. Operating a touchless door entry system for the office door, overcrowding can be monitored and prevented.
Security Technology
What specific security technology tools can be used to redesign a building for hybrid workers?
Access Control Systems
The basis of security technology for a building or infrastructure is an up-to-date access control system. Access control systems have been used as a security measure for many years, assigning a key card or fob to employees for door access. Authorized credentials would be assigned to  key card or fob and would allow the employee to enter the building.
This type of security was more effective than providing each employee with a metal key, or leaving the door open. However, security flaws were still present if the employee's key card or fob was lost or stolen. A more secure system had to be developed.
With wireless IoT devices, access control systems are now much more secure and should be added to a new building. Many companies choose to use an employee's mobile phone as their key, uploading authorizing credentials to the phone app. When using mobile credentials, the authorized user just needs to present their phone to the door reader. This is a similar method used when you pay using the contactless method on your mobile phone.
The manager, or owner, of the company can manage the access control system remotely. They can grant or deny authorized access  to an individual instantly from any location. The system would also track entry to the building so that the manager could assess who was entering the building and when.
Video Intercom Systems
To improve security of a building further, a video intercom with a doorbell feature should be integrated with the access control system.
A video intercom would allow the manager or the owner of the company to see who was ringing the doorbell or entering the building. The image of the individual would be synchronized with the scanning of their credentials. It would be clear if the correct person is using the authorized credentials to enter the building.
Video intercom systems are perfect to manage guests entering your building. Using remote management, you can receive instant notification of someone trying to enter the building. You can then identify the guest and allow access, or deny access if desired. This can be completed remotely from any location, increasing efficiency and ease of use.
A further use of installing a video intercom when redesigning a building for hybrid workers is to monitor entry. Are the hybrid workers entering the office the days that they are scheduled to be there? A video intercom integrated with the access control system would monitor and support this.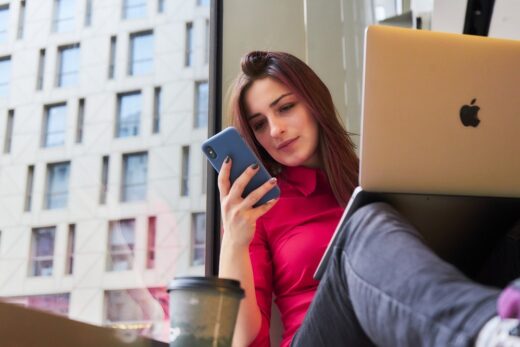 In addition, a greater range of video security will help to eliminate any blind spots. Utilizing IoT wireless devices can improve video surveillance and make sure there are no blind spots.
Why Is It Vital to Consider Security Technology?
The workplace is changing and so the way that buildings are being redesigned are changing too. Technology has advanced greatly in recent use with greater emphasis on wireless IoT devices. Why not capitalize on that technology to benefit your company?
Utilizing the latest features in security technology not only helps protect your buildings, but also your employees and your data by repealing unauthorized personnel from gaining access to your most valuable assets. Investing in security technology will pay-off over the years, with only needing to maintain the system or upgrade the software.
Comments on this Security Technology Best Practices When Redesigning an Office Building for a Hybrid Workforce article are welcome.
Windows & Blinds
Windows Posts
Benefits of wooden natural blinds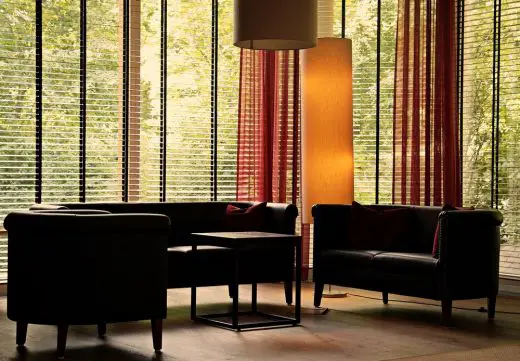 6 of the Hottest Window Blind Trends
How to choose best casement windows for your house
Where should you check out sash windows
Building Posts
Residential Architecture
Comments / photos for the Security Technology Best Practices for a Hybrid Workforce page welcome