Benefits of wooden natural blinds, Home interior design guide, Property window shade style advice
Benefits Of Wooden Natural Blinds
15 February 2022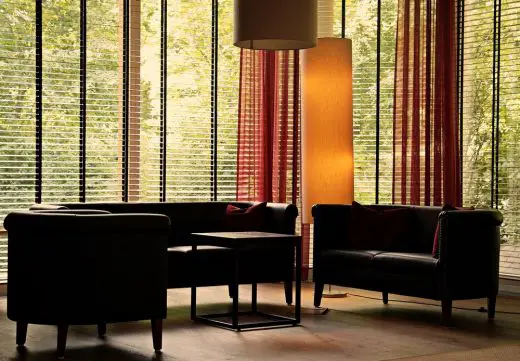 Over the last few years, we have seen a number of homeowners opting for wooden natural blinds over other types of window treatments. What could be contributing to this massive popularity of wooden blinds? It could be because of the incredible benefits that this window treatment offers to its users.
In this article, we explore some of the top benefits of wooden blinds. Without wasting more time, let's delve into them.
1.      They are long-lasting
One of the top benefits of wooden blinds is that they are long-lasting, thus offering you a higher value for your money. Wooden blinds are generally made to the highest standard, and they have been quality tested, so you can be sure that you are buying a high-quality product that will last longer.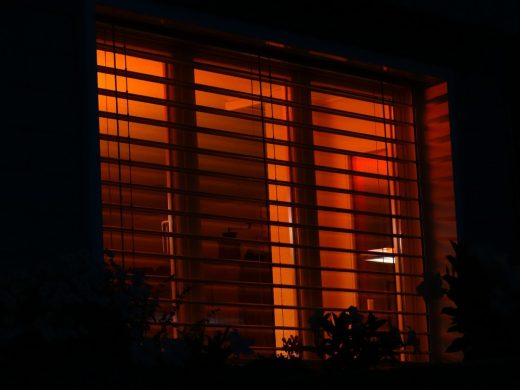 2.      Enhanced privacy
In today's world, privacy has become a crucial aspect of our lives. The last thing you want is nosey neighbors peeping through your windows. This is why you need a window treatment that provides you with enhanced privacy. This is where wooden blinds come in.
Wooden blinds offer enhanced privacy. That's because they are completely opaque and solid. So when
you close them, your family and home will be completely hidden from prying eyes and nosey neighbors.
3.      Versatility
Another incredible benefit of wooden blinds is that they are versatile in terms of selection of wood as well as the size of the slats. For instance, you can go for bamboo blinds, especially if you have a casual space. On the other hand, if you have a formal room that needs blinds, you can go for regular blinds with wood slats. There are also plenty of designs you can choose from, making it suitable for any type of window.
4.      Various styles
Whichever feel you want to achieve, whether it is a modern, classic, or rustic feel, wood blinds can help you with that. Wooden blinds are available in various colors and textures, including mahogany, bamboo, beech, and pine, making it easier for you to choose the one that suits your style and space.
5.      Low maintenance
If you are in the market looking for the right window treatment that requires minimal maintenance, wood blinds are your ideal choice. Wooden blinds are not only easy to maintain but also hold up against dust, dirt, and grime. Regular cleaning involves cleaning with a microfiber cloth gently to remove dirt.
6.      Good insulators
It is no secret that wood is a great insulator, and wooden blinds are among the best insulating blinds you can choose from. This means that in winter, you can keep the heat in your home and out during summer, helping you maintain a comfortable temperature in your home regardless of the season and reducing your energy bills significantly.
Benefits of wooden natural blinds – Final thoughts
If you are in the market looking for the perfect blind for your windows, look no further than wooden blinds. You will be able to enjoy the above-mentioned benefits.
Comments on this Benefits Of Wooden Natural Blinds article are welcome.
Windows & Blinds
Windows Posts
6 of the Hottest Window Blind Trends
How to choose best casement windows for your house
Where should you check out sash windows
Building Posts
Residential Architecture
Comments / photos for the Benefits Of Wooden Natural Blinds for your property page welcome