How to incorporate security into commercial building architecture, Safe property design advice, Crime prevention
Incorporate Security into Commercial Building Architecture
26 Nov 2021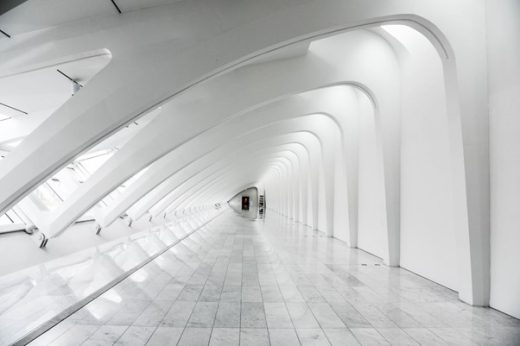 When it comes to commercial building security, incorporating protective measures at an architectural level can significantly impact the overall efficiency of the strategies implemented.
Crime Prevention Through Environmental Design (CPTED) is an internationally recognisable approach to crime prevention using architectural and urban design. When it comes to commercial security design, the architect's approach is critical in successfully creating a structure that will complement the appropriate CPTED strategies.
Effectively incorporating security into the architectural designs does, however, require the architect to be highly skilled in some key areas.
Determining the security requirements of a commercial development
The unique security needs of a commercial development must be determined early on in the programming and problem-identification stage. Design teams must carefully analyse the intended purpose of the development, as well as the acceptable physical, legal and cultural definitions of how it will be used. The team can then design the space to best support its intended use. They should also research any existing practices or policies and integrate that information into the programming phase.
Understanding security technologies
The pace and extent of technological advancements in the security sector in recent times make it a challenge for architects to stay up-to-date. The Internet of Things (IoT) is facilitating vast shifts towards remote security management, such as keyless door entry systems, and buildings must now be designed with cutting-edge security features in mind. Even the most routine commercial building projects can often require the expertise of an architect knowledgeable in the principles and applications of security technologies. One particularly valuable skill involves the architect being able to identify when a security need cannot be addressed by one design idea, and how to successfully agree with the relevant security professionals on a fitting alternative approach.
Construction management teams sometimes invite a security system vendor to assume the role of the development's security consultant. While this may seem like a cost-effective option, the vendor is not trained in providing unbiased security consulting. This approach often leads to poorly performing security systems, as the vendor will make design recommendations that best fit their own end goals instead of what will be most suitable to the development and its security needs.
Managing conflicting implications
Architects must successfully integrate complicated and, at times, conflicting security and safety goals. This can be done through a five-step approach:
Developing a problem statement – this explores the user's needs, leading to a deeper understanding of the functional requirements of the space
Defining scope of work – incorporating the details of the problem statement and the client expectations, developing a clear scope of work should lead to a contract being signed
Designing and documenting the building plans and systems – this stage involves schematic design and design development, leading to construction documents
Administration and supervision of the construction process
Completion detailing – this stage involves acceptance testing, setting the building up ready for occupancy, and training
Security design planning
Security planning should ideally begin as part of the site selection process. The best chance of achieving an optimally secure development lies in determining a site that meets not only the architectural needs, but allows for relevant security advantages.
Security site analysis should include the assessment of both on and off-site conditions, vegetation, topography, sightlines, utility locations, any areas of concealment, and existing lighting. Other critical site security planning factors include pedestrian and vehicular circulation, employee and visitor access, and circulation and service vehicle access points.
Then comes the building perimeter assessment. The shell of any building represents the ultimate line of defense, with the considered principal entry points to include doors, windows, storm sewers, skylights, floor, roof, and any fire escapes. The type of construction and the materials used may affect security considerations, as some structures are far more easily penetrable than others.
One of the architect's most significant challenges is providing security solutions that are both attractive and unobtrusive, while also ensuring effective protection against any unauthorised access.
Additionally, an architect should consider all internal space protections and any requirements for specific internal security points. The levels of security required may be best split into zones, with systems in place that can limit access to persons with higher security clearance.
Security systems
A major element of successful security design is to install a device measured upon its effectiveness in detecting a security threat and its vulnerability to being intentionally overridden.
Once these factors have been assessed, an architect can design for the implementation of building penetration sensors, intruder-detection devices, access control systems and identification systems, motion sensors, and the placement of a central security control station. They should also ensure that a generous amount of wiring and tamper-proof conduit is included, as well as a reliable source of power to protect against outages.
Incorporate Security into Commercial Architecture – Final thoughts
The successful design of a commercial development that is comfortable, functional, and safe often hinges on the security knowledge of the architect involved. Likewise, designing buildings that are highly resistant to criminal breaches rely heavily upon the effective collaboration between security consultants and design teams, preferably from the outset of the proposed development.
Comments on this How To Incorporate Security into Commercial Building Architecture article are welcome.
Building Articles
Residential Architecture
Building Security
Security Posts
Architectural Design and Security
How to choose a home security system
Comments / photos for the How To Incorporate Security into Commercial Buildings page welcome