Made goods furniture and home decors guide, Property interior design style tips, Online house decor advice
Made Goods Furniture and Home Decors Advice
15 Apr 2022
Homeowners thinking of ordering made goods and other customized furniture to turn out a total headache might want to reconsider. There are simple strategies that can make the process of ordering made goods stress- and hassle-free so that in the end they can have the pieces of furniture and home décor that truly reflects their style and works well with their home layout.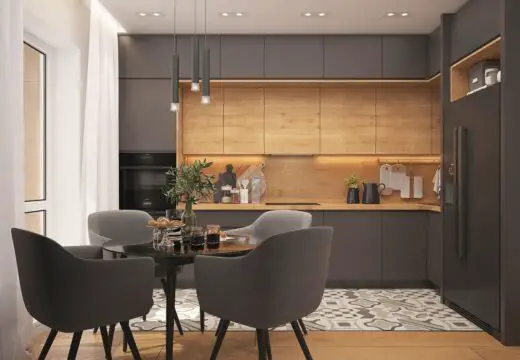 Some Things to Learn When Dealing with Made Goods Furniture and Home Decors
Top Pointers on Ordering Made Goods for Home Spaces
Ranging from modern sofas to dining tables, here are some top tips on choosing the best-made goods furniture, and home décor pieces for homeowners and their home spaces.
Homeowners should spend crucial time thinking about the layout of their home spaces before even thinking about shopping for made goods furniture and home decors. Once a design scheme is in mind and chosen, homeowners may want to share the plan with their made goods retailer of choice.
Homeowners should be aware that several options in terms of profile and aesthetic are available to them. It can therefore be difficult to find what made goods work best in their home spaces. Keep in mind though that when shopping at the right brand of made goods, the store should be able to provide resources to help homeowners decide how a piece of furniture or home décor will effectively fit in the available space and look of their home.
Some made goods stores for instance have an augmented reality app that enables customers to view furniture and home decors in their homes. Homeowners and shoppers then can be able to experiment with an array of made goods furniture and home decors of various styles, finishes, fabrics, and colors. This makes homeowners to easier determine which option is best to fit their needs.
Determine What is Worth Customizing
Homeowners should always consider putting made goods furniture and home decors in home areas that are frequently used like bedrooms and dining spaces. Keep in mind that these key rooms are where homeowners will keep a piece of made goods for a longer time.
Homeowners will feel increasingly more confident with every made good furniture and home décor they have chosen because they had a hand in personalizing it.
Homeowners should always grab the chance to order samples of items that interest them when the opportunity presents itself. Nothing can be compared to seeing and touching a piece of cloth fabric in person. Expert designers have emphasized the importance of seeing samples (particularly of fabric) for home spaces. Homeowners are encouraged to understand how they will eventually handle the fabric in their homes. This is especially true if they have pets and children around most of the time. Additionally, seeing how a cloth fiber adapts to light and holds up to dander or even common stains like wine spills can help homeowners decide whether a made goods furniture and home décor suits their lifestyle.
Aside from fabric swatches, a commonly can-be-requested sample is wood samples which can be utterly helpful for homeowners as well. This is because wood tones do vary from one brand to another. White oak can be a real white oak for this brand while being more yellowish for that brand.
Understand the Made Good Store Return Policies
Homeowners should avoid surprises and future disappointments by being fully aware of a shop or brand's return policies and the level of customer service assistance they will provide. In reality, though, homeowners may purchase an item they thought measured perfectly only to turn out that it does not fit or is not to the homeowner's liking. For homeowners, the open option of returning unwanted made goods furniture, and home décor is major ease. This may be allowed by most companies but they usually charge a restocking fee for the returned made goods furniture or home decors.
Accessible Made Goods Furniture and Home Décor is the Next Big Interior Design Trend
With the ongoing pandemic, the times are filled with collective realizations about the importance of homeowners' living spaces and their interior design. More and more people have been spending a lot of time at home, and most of these homeowners are remodeling, redesigning, and revamping their spaces to fit the pandemic's new normal. It cannot be denied that the pandemic has narrowed our options in many ways, such that the appeal of made goods furniture, and home décor has been seeing increasing significance.
In this time and era, smaller and direct-to-customers and online-only retailers of made goods are finding their way in the category where major players are for both industry and regular customers alike. Because of the level of customer service and the degree of customization options, made goods furniture and home decors are willing purchases for clients who are exceptionally internet-savvy and researching online despite never having seen them in showrooms. Affordable prices point for made goods furniture and home decors are also a plus factor.
Additionally, the simplified purchasing process and shorter lead times for made goods furniture, and home decors make them more appealing. Also, because these made goods products are not mass-produced the quality control on them is highly assuring. The process is often also transparent and customer service is excellent.
The Differences Between Various Made Goods Timeline Categories
Made good shops often get questions about the timeline for the made goods furniture or home decors to be delivered. Homeowners or customers often get confused with terms such as "custom" and "made to order" for made goods furniture and home décor designs.
There are 4 categories to keep in mind to decide which made goods pieces best fit a homeowner's timeline expectations. Here are the differences between the four categories.
Ready-made Made Goods Pieces
These made goods are pre-made, packed, and usually ready to ship. Since these made goods are fabricated beforehand and stocked in the supplier's warehouses, the process of ordering them is expedited.
Standard Design Made Goods
Standard designs are baseline design-made goods. These made goods are often fabricated and are listed on the shop's sight but are not fabricated until an order has been placed.
Customized Design Made Goods
Similar to the two previous categories, this is a slightly modified version of a standard design listed in a made goods shop. Often, homeowners can choose to customize the color, materials, and even measurements to better fit their home spaces.
Custom Design Made Goods
Custom-designed made goods are made completely fresh from scratch just for a homeowner's needs and specifications. Homeowners and designers can work together to plan the right materials, colors, finishes, sizes, and orientations for the unique, bespoke piece.
Comments on this guide to Made goods furniture and home decors article are welcome.
Furniture Articles
Furniture Posts
Vital rules of bedroom furniture placement tips

How to choose the perfect furniture for your garden
Iconic Collaborations in Luxury Furniture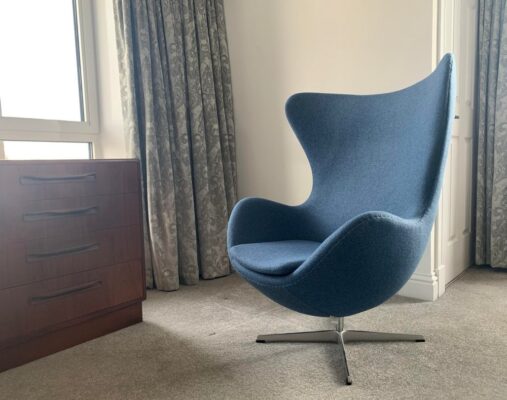 Give your Old Wood Furniture Pieces a New Look
8 tips to help you buy new furniture for your home
Building Articles
Residential Property
Comments / photos for the Some Things to Learn When Dealing with Made Goods Furniture and Home Decors advice page welcome