The 6 Major Benefits of Developing a Mobile App For Your Ecommerce Store, Online smartphone application advice
6 Major Benefits of Developing a Mobile App For Your Ecommerce Store
31 Jan 2022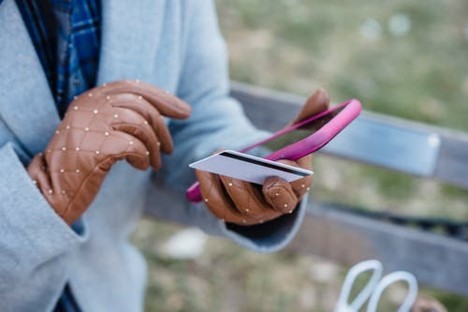 If you keep up the pace of a digital world, you will realize that merely having a site for your organization just is not enough. Businesses no longer rely on site banners, roadside banners, Facebook/newspaper advertisements, email marketing, and other methods to attract clients.
Mobile applications are now being recognized as playing a significant part in the development of interactions between organizations and their consumers. The truth is mobile eCommerce applications are well-known for helping businesses get to know their clients better simply and be a "tap" away. Through the eCommerce store, businessmen can reach out to clients at any time and from any location.
Increased Efficiency
The user-friendliness and variety of features of smartphone apps have led to their widespread acceptance by a huge number of clients worldwide. Even if you need to spend some money creating it at first, it will quickly start providing you with unequaled advantages in a short amount of time.
A well-designed application with helpful features has proven improved sales outcomes and profits, and also with correct planning and implementation of your marketing efforts, you will eventually be able to generate more income from your present and future clients. With the controlled and user-friendly role of mobile applications, you may easily serve consumers' expectations and considerably increase revenue.
The relationship is straightforward: the well-designed and successful smartphone device with the proper idea and functionality attracts more consumers and more users result in more purchases, which means your sales are increasing.
If you want to read more about this take a look at the fintech application development company.
Significant Competitive Advantage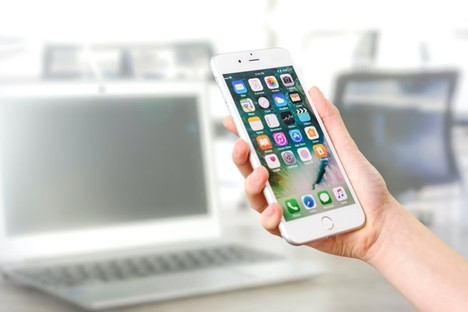 The ability to buy online 24 hours a day, seven days a week is the primary reason consumers choose to do so. Convenience is still one of the most powerful forces driving eCommerce forward. Can use it to the benefit and provide your clients with the option of finding your items at the location that is most accessible for them.
Use your phone device to fill the gap between your shop's one-of-a-kind items and the demands of your consumers. Set your company apart from the competition with features like accessibility, branding, responsiveness, and customization.
Rate of Conversion
According to statistics, shoppers view more items on a smartphone application than on an internet browser. While utilizing a smartphone app, people also add more things to their baskets and end up purchasing even more than they planned for. This is usually beneficial to the company.
Simple and Safe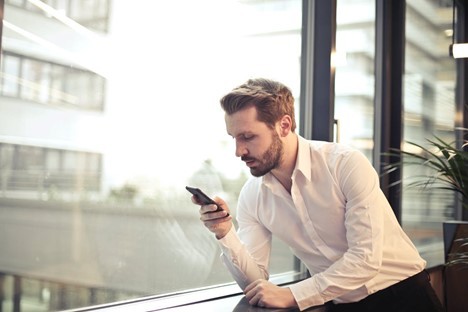 Customers who purchase online are concerned about security. When compared to sites, mobile applications feature superior checkout methods as well as transaction systems. Due to this, you might request that an app development business create a phone device for the e-commerce store. Smartphone apps also include the multi-layer safety approach. Third-party connectivity, such as Online Banking, Debit or Credit Card, Google Pay, and other E-Wallets, also helps the transaction become more secure.
The mobile applications provide a versatile and easy UX. E-Commerce Applications have also seen increased revenue and user engagement. The mobile experience, customer-centric, and biometrics attitude make shopping more convenient and enjoyable.
Better Engagement
Mobile apps are tailored and provide better client involvement. The brands track browsing history, previous purchases and make recommendations. If you require bespoke apps, you may seek the assistance of top e-commerce application developers. Applications also offer superior navigation than web pages. The mobile applications operate based on customer behavior. The applications also save the delivery address as well as the transactional data. Furthermore, mobile applications account for 50% of all traffic.
Reduced Response Time
The speed with which an app or website responds is a crucial concern for every internet user. Since apps keep their data primarily on a smartphone, the time needed for a smartphone device to accomplish an action is substantially smaller than for a site. Although applications connect to networks in the same way that websites do, data exchanged between a network and a phone app is ten times less than information transferred between a browser and a server. As a result, applications retrieve data significantly faster.
Furthermore, customers may configure their default settings in applications, allowing an application to load only material that the client desires. This enables consumers to be more active while also saving time.
Conclusion
Now that you have learned everything there is to know about an eCommerce application it is time to get started.
With the reasons stated above, it is easy to conclude that the Mobile eCommerce Application is a benefit for your online company since it engages more clients and links your brand with the target customers. As a result, if you want to have a large clientele with larger profits, creating an eCommerce phone device using the steps outlined above will be the first significant step toward success and conversions.
Author Bio
Ayla Anderson is an enthusiastic blogger and marketing expert whose current interest is website and app development, digital marketing, mostly SEO. Therefore, she works part-time as a consultant for 10 top web design companies, a digital marketing agency from Ukraine. She spends her spare time reading books and traveling. You can follow her on Twitter.
Comments on this guide to 6 enefits of developing mobile app for ecommerce store article are welcome.
Real Estate Articles
Real Estate Posts
Veterans are Avoiding the Real Estate Madness
9 Must-have Features for Real Estate App Development
10 Mistakes To Avoid When Investing In Real Estate
Retail Buildings
Retail Architecture Design
Retail Store Design
International Luxury Brand Retail Store Design
Architecture enhancing designs for shopping centers
Comments / photos for the Benefits of developing mobile app for ecommerce store advice page welcome