9 home maintenance tips for property owners, Roof damage repair, Broken mirrors fix advice
9 Home Maintenance Tips for Property Owners
This article was sent to us by
Johanna Elisabeth – [email protected]
for www.vanisleglass.com
but failed to complete the deal
21 August 2023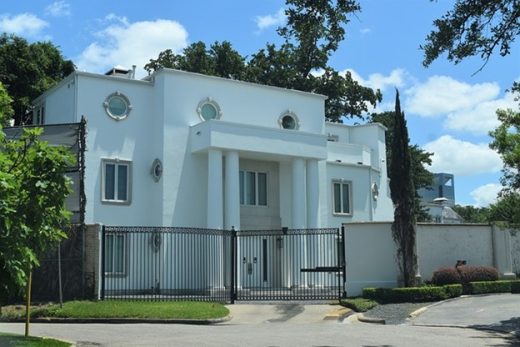 image source : pixabay.com
It does not matter if you have a simple, small, high-tech, and expansive home; you must maintain it regularly. Home maintenance is important as it helps keep your property in excellent condition and tenants comfortable and happy. There is no way you can avoid home maintenance on your long-term investment. This article will list the top nine maintenance tips any property owner should consider on their home.
1. Clean the Gutters
Cleaning the gutters will help ensure that water is efficiently drained away from your property and not left standing due to blockages. This task becomes even more critical if you have trees near your house, as leaves and other debris can easily clog up the gutter system. Install gutter guards to help keep leaves and debris from blocking the water flow. This will make your life much easier as you won't have to clean the gutters regularly and could even save you money in terms of repairs in the long run.
2. Inspection for Any Roof Damage
Conducting roof conditions yearly will help detect any worry issues before they worsen. Try imagining nipping mold, leaks, and shaky structures in trouble. When inspecting, look for absent shingles, flaked-off pain, or cracked surfaces. Bring on board a professional roof repair expert immediately if you spot any major concerns.
They will help detect any roof damage before it is late and advise on the steps you should take to revert the condition. They have the experience and skills to inspect your house roof condition and recommend necessary measures. Remember, taking a 10-minute inspection today can save you from a giant lead of expensive repairs in the future.
3. Identify and Repair Broken Mirrors
Broken mirrors in your home can not only affect the aesthetic appeal, but they can also be dangerous if ignored. Cracked or chipped mirrors can shatter into pieces, which can cause injuries. Replace broken mirrors as soon as possible to prevent any accidents. You can do this yourself if you are handy with tools and have the necessary skills.
You'll need to remove the broken mirror from the frame carefully. Then, scrape off any adhesive that remains on the frame. Purchase a replacement mirror that fits the frame and secure it in place with mirror adhesive. If you lack the experience or tools required, it's best to hire a professional from companies like vanisleglass.com to avoid further damage.
4. Clean the Air Conditioner Filter
Regular cleaning on the AC filter is essential to keeping your home in good condition as it helps save power energy and reduces wear and tear. To maintain your HVAC system, start by changing the filters every one to three months, depending on your usage. Clean the outdoor unit to remove debris and obstructions that may hinder airflow. Service the system regularly by engaging the services of a professional technician. Cleaning the AC filter will ensure it always works at its peak, guaranteeing a comfortable and cool environment.
5. Dust Whole House
The sneaky dust invaders in the home are some of the toughest wars any property owner will ever wage against. Despite this mission being quite challenging, it does bring a sense of success when accomplished. The battlefield is never less than the entire home. Dust nestles in door frames, perch high atop fans, hide in plain sight, and bask on window sills. Conquer every corner of the house using the right dusting methods, strategy, and equipment. Regular whole house dusting will guarantee a dust-free and sparkly home where you and your family can live healthier.
6. Keeping Up With the Garden
Your home's outside appearance helps create a first positive impression on any guest. It would help if you also watered plants regularly as this will help them grow healthy and strong. If you have flower beds in your garden, keeping them free from weeds is important as this will prevent the flowers from being choked. Additionally, ensure that all garden pathways are clear from debris and that all necessary fertilizers, aerators, and other tools are available when needed. For large gardens, hiring a professional gardener or landscape designer who can help keep your lawn looking neat and trimmed all year round is best.
7. Bathroom Taps and Showerheads Maintenance
You need a healthy, clean, and refreshed family. Well-maintained bath taps will help ensure this is realized. It means you need to have them in good condition always. It would help if you kept in mind that they, too, require some care to be in top shape. Some minerals that can latch on these fixtures hide in water, making them dull and less effective.
Hiring a professional bathroom repair for periodic taps and shower head inspection and maintenance will help keep them in good working condition. Mix vinegar and water and give your bathroom tap and shower head some soak. Scrub them up using a toothbrush, rinse them, and return them to their position. Regular bathroom taps and shower head maintenance will ensure your bathroom taps and showerheads are in good condition and sparkling clean.
8. Pest Control Inspection
Prevention is much more affordable and easy than fighting pest infestation. Regular pest control inspection will help identify issues your tenants, guests, or staff cannot easily notice. Pests like rodents, cockroaches, and other insects can wreak havoc on your home's structure and cause discomfort for tenants if not addressed promptly.
Safeguard your property and keep it pest-free with regular inspections by skilled technicians. This regular pest control maintenance will ensure your property is free of pests all year round. It does not matter if you go for yearly, bi-annual, or quarterly pest control inspections; consistency is critical.
9. Hire a Property Manager
According to recent research statistics, up to 80% of property owners consider employing a property manager. Investing in a professional and experienced property manager might be expensive initially but cost-effective long-term. The property manager will help you with tasks such as:
Collecting rent
Advertising your rental property
Handling tenant complaints
Conducting regular inspections
They also guide maintaining the home per local regulations and laws and handle any emergency repairs that may occur. A property manager can also be cheaper than hiring a contractor, as they offer many services at one package price. When choosing a property manager, it is important to research any potential management companies thoroughly and get references from previous clients.
9 home maintenance tips for property owners Endnote
Property ownership comes with its share of obligation, with home maintenance being the most prominent. Despite most ignorant homeowners finding some of the tips above time-consuming, they offer bountiful benefits. No one wants the value of their home to depreciate under their watch.
Comments on this guide to 9 home maintenance tips for property owners article are welcome.
Home Improvement Articles
Home Improvement Posts
Warm Up Your Living Room With These Decorating Tips
Home renovation and roof replacement estimate tips
Ultimate checklist for renovating your home
Building Posts
Residential Architecture
Comments / photos for the 9 home maintenance tips for property owners page welcome