8 Reasons to Finance Your Investment Property Advice, Building loan guide, Homes investing debt advice
8 Reasons to Finance Your Investment Property
Nov 19, 2020
There's always a negative connotation when you hear about the word "debt." However, when it comes to buying an investment property, there are advantages to borrowing money for this purchase than using a huge amount of your savings for it.
So, if you want to buy an investment property and you're at crossroads whether to get financing or not, here are some of the reasons why it's better to finance your purchase.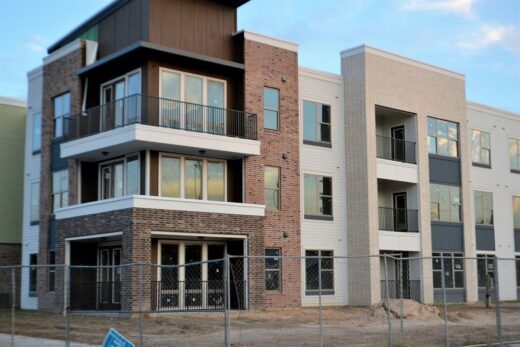 Take Advantage of Loans with Fixed Interest Rates
Taking out a fixed-rate loan can be beneficial on your part because you'll be paying the same rate until the loan's maturity. For example, if your monthly payment is $450, you'll be paying the exact amount in the next 15 years despite the market conditions.
It's a smart approach to opt for a fixed-rate loan with a term of 30 years to finance your investment property. Since it's a long-term loan, the monthly payments will be less compared to a shorter-term loan.
You'll Keep More Money in the Bank
You don't have to throw in a significant amount of cash upfront if you finance your investment property. Choosing a mortgage, for instance, prevents you from using the money in your bank for the purchase.
It's risky to drain your savings to purchase an investment property because it leaves you with insufficient cash to cover repairs and other expenses. You won't also have enough cash in the bank to use for other investments.
Moreover, real estate investments are different from bonds or stocks. In real estate investment, it's more difficult to get your money back, while you can get your cash out at any time in bonds or stocks. So, it's wise to finance your investment property than pay it using your bank savings.
Potential for Better Cash Flow
You have a positive cash flow if you generate more cash from your income property. This will be possible if you use less of your bank savings for an investment property and get a mortgage to cover it. In this way, your capitalization rate won't be the same as your cash on cash return, which can increase your cash flow.
Make sure that you get financing to cover your monthly mortgage payment and other expenses. Your investment property is successful if it generates sufficient income to pay for your entire mortgage while providing you with a positive cash flow every month.
Potential for Higher Returns Using Leverage
Leverage is a technique that aims to multiply gains by purchasing an asset using borrowed money. The main premise of this approach is the income generated from the asset should be higher than the cost of the financing.
If you get financing to fund your investment property, you'll be using less of your own money. Then, there's the likelihood of producing a higher return because the asset can appreciate over time or generate rental income.
Inflation Eradicates Mortgage Debt
One benefit of inflation for real estate investors is that it can drive up the prices of real estate properties. Statistics show that the market value of properties has increased – and sometimes exceeded – with inflation. Moreover, rents also increase alongside inflation rates.
So, if you take out a mortgage to buy a real estate property for investment, you can eradicate your debt due to the potential for property values to increase when there's inflation. Plus, you can also generate a higher income if you choose to rent your property.
You Can Take Out Multiple Mortgages
Some lenders allow real estate investors to take out 10 mortgages to purchase rental properties. However, you may encounter some challenges when you get multiple mortgages for investment properties. So, you really need to be cautious about it and pick the right lender that suits your needs.
Good mortgage providers can help you develop a short- or long-term investment plan to ensure that you're not wasting your money on the loans.
Reduce Risk on Your Property Investment
There's always a level of risk when you invest in a real estate property. While there's the possibility of foreclosure if you get a mortgage and fail to pay back what you owe, the good thing is that you'll only be losing less of your money.
Moreover, if the value of your property depreciates, you'll have sufficient money in the bank to pay for the mortgage. Just hold onto the property until its market value appreciates again.
Enjoy Tax Advantages
There are tax advantages if you hold a real estate property for investment. For example, expenses such as repairs for your investment property are tax-deductible. Owners of rental properties can also write off expenses for the loan interest, maintenance, and property taxes. Plus, there's also a tax deduction for the cost of hiring a property management firm.
8 reasons to finance your investment property – Takeaway
Now you know why you should get financing when buying an investment property. If you take out a mortgage for your investment, you'll be using less of your bank savings for it. There's also the potential for producing better cash flow and higher returns. Review the other reasons on this list for you to learn more.
Comments on this guide to 8 Reasons to Finance Your Investment Property advice article are welcome.
Buying Property
Buying Property Posts
5 step guide on how to find perfect new home
What are main reasons to invest in income property
Things to consider when selling to cash house buyers
Building Articles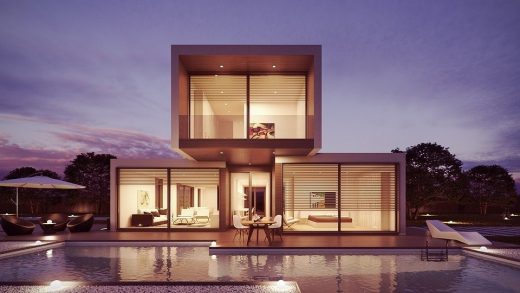 image courtesy of article provider
Comments / photos for the 8 Reasons to Finance Your Investment Property Advice page welcome