6 great vacations for families interested in architecture advice, Home maintenance tips, Online property guide
6 Great Vacations for Families Interested in Architecture
20 Sep 2021
Architecture is an art form that can be truly appreciated without studying it in school or having a master's degree — observing and learning about architecture while traveling is one of the most acceptable methods to learn about various places and civilizations.
Cities in particular have a unique way of expressing their tales through the structures that line their streets. Restoration techniques have helped to preserve old structures and monuments from centuries ago, and current engineering and construction developments are nothing short of amazing.
Stunning architecture may be found anywhere, whether it is ancient, modern, extravagant, or simple. If you're a fan of architecture, consider making it a priority when you plan future vacations.
Travel is an important way to relax and to take care of your mental health, especially if you want to bond with the kids and give them a trip to remember. Below are some of our favorite ideas for vacation spots with breathtaking, unforgettable architectural marvels that you can't miss.
Berlin Cathedral: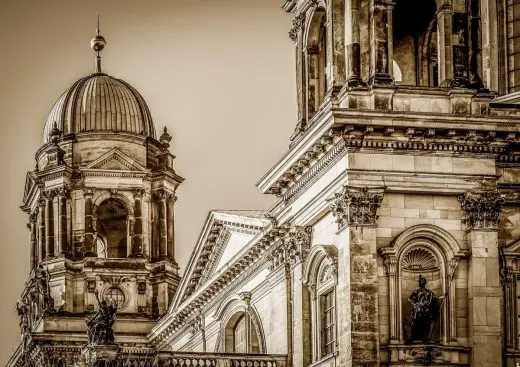 Want to learn more about the benefits of travel and exploration for mental health? Visit BetterHelp to find out more ways to learn how you can improve your life and the lives of your family members.
6 Great Vacations for Architecture Lovers
Berlin, Germany
Admiring architecture is one of the most extraordinary things to do in Berlin.
World War II and the collapse of the Berlin Wall in 1989 had a significant impact on Berlin's architecture. The Bode Museum, for example, is an example of the classical style.
In addition, modern structures can be seen throughout the city, many of which were specifically built to change the city's image. The Sony Center, the Reichstag, and the Daimler Chrysler sector are all worth visiting.
Barcelona, Spain
The capital city of Spain checks several architectural boxes: its high density, rectilinear form means its streets are clearly defined and serve as a tremendous urban framework for the unique structures of the L'Eixample (Catalan for "The Extension").
The Master of Modernista's work, from the mysterious roofscape of Casa Milà to the vast, ever-evolving tower of La Sagrada Familia, forms a massive architectural treasure hunt throughout the central part of the city.
There's no shortage of places to explore – from the mysterious roofscape of Casa Milà to the vast, ever-evolving tower of La Sagrada Familia, there's plenty to see and experience!
Tokyo, Japan
If you want to take a photograph of a beautiful Buddhist temple in the middle of a well-manicured Zen garden, your best chance is to visit Kyoto, Japan's former capital. However, if you enjoy pure architectural anarchy, Tokyo is the place to be.
The vast metropolis is far from attractive, yet it compensates for its lack of beauty with unbridled, multi-layered vivacity. The city is made up of a slew of frantic neighbors, each with its distinct personality.
Lille, France
This community of 200,000 inhabitants on the Belgian border will receive its moment in the spotlight thanks to its designation as the 2020 World Design Capital.
Lille will hold around 50 cultural events in 2020, including six significant exhibits. In the autumn, the region will have the first-ever Lille Metropole Design Week, a fantastic time to visit.
Stay at the new Mama Shelter Lille, a bright, whimsical design by the late Jalil Amor, a protégé of Philippe Starck, that debuted this summer only steps from the city's two main railway stations and the Euralille business sector.
Rome, Italy
The 500th anniversary of Leonardo Da Vinci's death was commemorated last year in Paris, the Loire Valley, Florence, and Milan. The end of Raphael, a famous Renaissance master, will be celebrated in Italy next year.
The most significant exhibition will be displayed in the Scuderie del Quirinale in Rome, where he spent the last decade of his life working on a series of murals for the Vatican and other palazzos.
Imago Artis, a luxury travel operator, can arrange a Raphael-themed trip to Rome and beyond, including visits to Villa Farnesina, Sant'Agostino Church, and Villa Madama, which is typically closed to the public. Book a room at one of the city's opulent new hotels, such as Rocco F.'s Hotel de la Ville.
Fatehpur Sikri, India
Fatehpur Sikri is thought to be the first planned city, established on the instructions of Mughal Emperor Akbar in the 16th century.
Fatehpur Sikri's monuments are a mix of Hindu, Persian, and Mughal designs. The "Buland Darwaza" and the "Panch Mahal" are two crucial Mughal architectural achievements that should not be overlooked during your trip to India.
Apart from the Buland Darwaza and Panch Mahal, the "Jami Masjid" and Tomb of Salim Chishti are religiously significant and attract many tourists every day.
6 Great Vacations for Architecture Fans – Final Thoughts
Some of the sites on our list may not have made it onto yours yet. Despite being less well-known than the canonical cities, the architecture of these cities is sure to stand up to the greatest in the world.
Although it never hurts to have more than a few days to immerse yourself in a place truly, the cities listed below make great long weekend excursions (depending on where you are going from, of course).
We've chosen a few must-see structures from each site, but each has far more to offer than what's seen here, so don't be afraid to go exploring on your own!
Marie Miguel Biography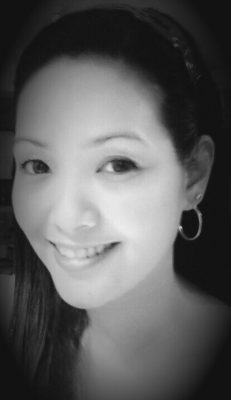 Marie Miguel has been a writing and research expert for nearly a decade, covering a variety of health- related topics. Currently, she is contributing to the expansion and growth of a free online mental health resource with BetterHelp.com. With an interest and dedication to addressing stigmas associated with mental health, she continues to specifically target subjects related to anxiety and depression.
Comments on this guide to 6 great vacations for families interested in architecture article are welcome.
Hotel Design
Hotels and Accommodation
Make Your Vacation Less Stressful
Managing a vacation rental property where it snows
A Splendid Summer Vacation by the Seaside
Building Articles
Residential Architecture
Comments / photos for the 6 great vacations for families interested in architecture advice page welcome