7 benefits of outsourcing property management services advice, Home letting guide, Property rental tips
7 Benefits Of Outsourcing Property Management Services
12 July 2021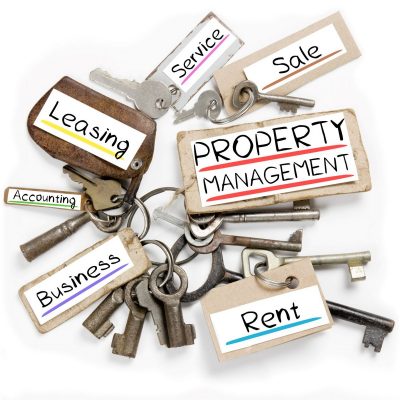 Owning a chain of properties is an excellent investment to make. It even gets better if you manage to get more properties under your belt, as it'll mean more income streams. However, many challenges accompany owning properties. Even when you only have one property, it could still be challenging to manage because you may be preoccupied with other activities. Just like any business, a lack of proper property management can have adverse effects on it.
If you want to avoid cases of poor management, it's crucial to design a way that will help you with it. You can outsource management to companies, such as Rooftop Real Estate Management, to help you manage your properties. Outsourcing the management of your property to people who have expertise in that field takes the burden off your shoulder. Of course, you need to ensure you find the right people to assist you, and there are various professionals who can help. This includes property managers, property management virtual assistant professionals, and lettings agents, among others.
Benefits Of Outsourcing Property Management
Owning a property is running a business, and having professionals manage it on your behalf can has several advantages. Once you get a reliable management agency, you can trust them to run the property very well. If you're considering between managing the property yourself and outsourcing it, you should consider the benefits that each of the methods offer.
Below is a list of the benefits of outsourcing property management:
Reduce Risks
The success of property investments lies with the performance of the different departments in the business. These departments have different risk and success levels, depending on expertise. When you decide to handle all these sectors by yourself, you increase the risk of failure because it's improbable to be an expert in all these fields.
However, by outsourcing some departments or the whole property management, you help spread the risk by letting different people handle their areas of expertise. By letting a marketing agency handle the marketing field or the customer relations agency manage the communication department, you reduce the risk of failure.
Focus On Other Important Things
Another benefit of outsourcing your property management is that you'll be able to focus on other things, like work. Usually, property owners aren't experts in the construction industry, real estate, or business. A property owner could work in a different field, but still be successful in property investment.
When you outsource your property, you don't have to give up on what you're currently doing to focus on your property. You get the freedom to concentrate on your regular work, while still having a successful venture in real estate.
Get Serviced By Experts
As much as your team may be good in property management, they may not be experts in the field. Also, some detailed aspects of your property will always need an expert to handle them. Therefore, when you get a trusted company specializing in property management, you can be sure of having all the aspects of your property taken care of.
If you want your property to get new buyers or get tenants, you'll need marketing experts. So, instead of designing the marketing strategy yourself, you can let the management agency do it for you. A good company will have experts in every department, and that'll benefit you.
Complete Tasks Faster
One problem that might be faced by property management is the lack of enough staff to complete tasks on time. With each unaccomplished task, the pile gets bigger and even more challenging to do. With time, the business will start being affected as many things, such as attending to feedbacks, paying bills, or updating buyers and tenants on new developments, become a problem.
However, with outsourcing, every task is given to a different person. This means more work is done in a specific period than what would've been accomplished over the same period with a limited staff. The fast workflow creates a smooth operation.
Reduce Costs
While there could be debates on whether outsourcing reduces costs or not, there are several measures of outsourcing that'll help your business save money. First, you won't have to incur recruitment costs when hiring employees permanently. The management company has its employees, and all you have to do is look for the right company. Secondly, no law will require you to pay severance pay to the company, unlike in permanent employment wherein you're required to pay.
Moreover, outsourcing acts on a contract basis, where you only look for the services when the need arises. Therefore, you agree with the company on the total cost beforehand rather than paying employees monthly, even in periods where there's no work being done.
Maximize On ROI
Property investment aims to get many clients and maximize the return on investment as much as possible. However, many property owners always fail to maximize the returns as they fail to fill the vacant rooms or get buyers for their properties. The more the property stays without finding a buyer or occupant, it depreciates and affects the profits.
However, most property management agencies have a rich network of clients. Therefore, it becomes easier for them to find a client than for you to find one. When you let them manage your property, they'll get clients faster at reasonable prices, and you can get a good return on your investment.
Have Peace Of Mind
Managing properties can be distressing, especially if you juggle between other commitments and your properties, or between several properties in different places. Taking the property from construction to finding a client could be stressful as you need to get everything right.
But, by outsourcing your property to a good team, the burden is taken off your shoulder. You'll end up having peace of mind, knowing that all the work is taken care of by people who are experts in their respective fields.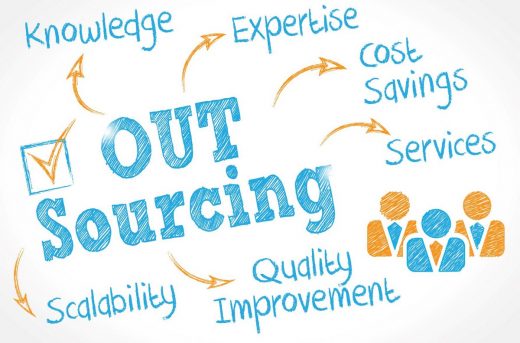 Conclusion
The listed benefits show why you should consider outsourcing your property management services. Doing it alone could be stressful and time-consuming, and you also increase the risk of failure if you're not an expert in all those fields.
In contrast, outsourcing allows you to connect your business to a rich network of clients that the management agency has. Also, the experts in the agency not only take the burden off you, but also ensure that your properties get the best management, which translates to success.
Comments on this guide to 7 benefits of outsourcing property management services article are welcome.
Property Rental
Real Estate Rental Posts
How to invest in rental properties
6 key features of profitable real estate rental property
How to increase rental value of your property
Building Articles
Comments / photos for the 7 benefits of outsourcing property management services advice page welcome