6 questions you should ask your buyers agent tips, Real estate purchase guide, Homeowners building advice
6 questions you should ask your buyers agent
30 October 2021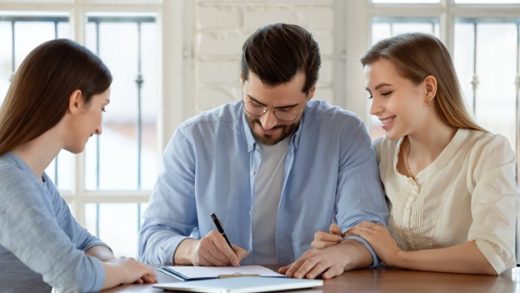 A buyer's agent is a trusted individual who helps buyers find the perfect property for themselves or someone in need, so it can be difficult knowing what exactly they want from this relationship. The number one way to get a good deal on your next home is by hiring a Buyers Agent Melbourne Expert. With more people enlisting in this century, we explore what you need from them and why these professionals are an invaluable resource when buying property at any price range.
Here we look at some of the most important inquiries you might have about hiring a Buyers Agents Melbourne professional.
1. How experienced are they?
The buyer's agency industry is emerging in Australia, despite having been quite active for the past three decades. Many new operators have set up shop without prior or field experience and as such need to be REBAA accredited with proven knowledge of areas you're looking into buying a house from them! So make sure the Buyers Agent Melbourne experts you choose have a substantial amount of experience behind them. They should have at least 5-10 years experience in the area you're looking to buy.
2. Do they operate exclusively?
Not only should your buyer's agent be impartial, but they must also work to protect you from all aspects of the process. If a potential conflict arises because he/she has an interest in one party over another-whether financial or otherwise-then it will affect not just how much money gets spent on commission but also what kind.
A good rule is if there are incentives offered by third parties to earn higher profits then this could create bias towards certain buyers at expense for others since those with additional motivation may take advantage during negotiations while less interested sellers might get walked away from sales altogether
3. Are they a licensed buyers agent?
You may be thinking that you can get in touch with an agent anywhere, but this is not always true. To make sure the person on your end has all required qualifications for real estate transactions across different states and territories of Australia have varying licensing requirements which are set by their respective state governments' Office of Fair Trading or another regulatory body like REBAA (Real Estate Boards Of Australia) before contacting them so they know where to work accordingly – just ask!
4. What are their most recent property purchases?
It's a good idea to view recent property purchases in order to get an understanding of the buyer's agent specialty areas. Not all will be able to assist you with your preferred suburbs or towns, so it is best that before making such large decisions on behalf of yourself and/or family members as buyers agents should first know where their strengths lie!
5. Can they provide recent client testimonials?
I recommend you ask to speak with previous clients about their experience working with this Buyers Agent Melbourne expert. This process can help alleviate any concerns that may come up during the interview and ensures it is a good fit for both parties involved in the real estate transaction.
6. Are they REBAA accredited?
REBAA is Australia's largest industry body of accredited buyers' agent with licensed professionals in every state. They ensure their members are experienced, license-wielding and acting exclusively for the best interests of its clientele by upholding Professional Indemnity Insurance coverage that meets all requirements set out within law or regulation across various markets they operate within – be it residential real estate auctions where you may find yourself bidding on an auction item safely knowing there's no risk involved if something goes wrong after purchase because REBA has got your back!
REBAA provides one stop shopping when looking into becoming qualified through membership as well ensuring ethical practice standards. So make sure your Buyers Agents Melbourne expert is REBAA accredited for peace of mind before taking them on for their services.
Comments on this 6 questions you should ask your buyers agent Guide article are welcome.
Residential Property Articles
Norra Tornen, Hagastaden, north of Stockholm
Design: OMA / Reinier de Graaf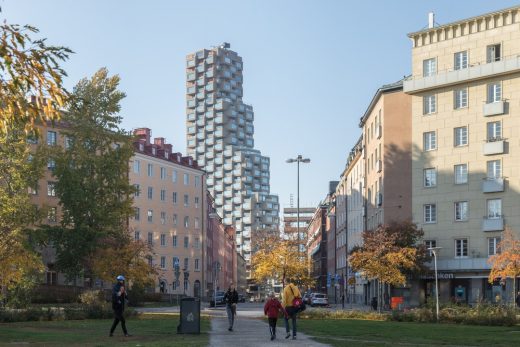 photograph : Laurian Ghinitoiu, Courtesy of OMA
Norra Tornen
Comments / photos for the 6 questions you should ask your buyers agent advice guide page welcome