Australian Construction Industry Background Checks Advice, Building Career Tips, Guide
Australian construction industry background checks guide
16 Sep 2020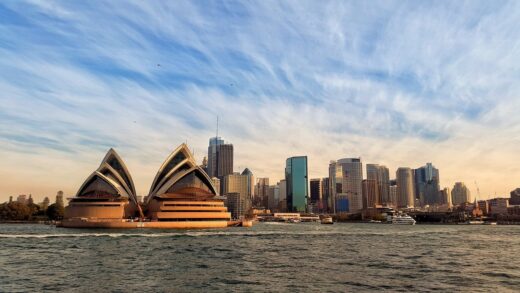 Why Architects and People in the Australian Construction Industry Should Undergo Background Checks
In today's construction landscape, there is a shortage of skilled labor, due to the high turnover rate in the industry. A study by McKinsey Global Institute found that productivity in the construction industry has dropped by more than half since 1960.
Employers in the construction sphere are, therefore, constantly in need of reliable and skilled workers. While the common-sense approach might be to loosen employment requirements to meet up to the demand for labor, this article shows why background checks must be included in pre screening checks.
Background Checks for Australian Construction Industry
Ensuring Employees Have The Right Qualifications
Many jobs in the Australian construction industry are highly specialized and applicants must be capable of executing their roles before they're employed. For instance, an architect comes up with a design plan for a structure. Imagine a scenario where an applicant lied about having a degree in Architecture with the necessary licenses and certifications. However, the employer failed to carry out a background check. If that architect creates a building plan that eventually fails due to structural flaws, the employer will be held liable for negligent hiring.
The same is true of other specialized roles in the construction industry; from project management to plumbing. By verifying education, licenses, and certifications, employers can make sure that the candidate has the required skill set to excel in his/her role.
Asides from education, work experience also plays a crucial role in the construction industry, as they help employers determine the extent of work applicants have handled in the past and how it relates to their new roles. Unfortunately, many applicants lie about their work experience either by inflating their job responsibilities, manipulating their job titles, or even including a role they never held. Employers, therefore, have to verify the work experience of potential hires to be certain that they know what they claim to know.
Highlighting a Candidate With Criminal History
Criminal history checks like a national police check australia are used to find out about the criminal past of an applicant. This is a preemptive measure to ensure that the candidate is right for the job.
For instance, a person that's been convicted of violent crimes may not be suitable for a construction security position. A person with a history of substance abuse should not be allowed anywhere near heavy equipment. For a driving position, a person with driving-under-influence charges should not be hired. It's only through a background check that all these crucial information can be uncovered.
Maintaining Workplace Safety
Safety is extremely important in the construction industry. That's why construction companies invest heavily in the security training of their staff and put several mechanisms in place to minimize the risk of accidents.
Imagine a person gets into a violent fight with another worker and pushes him/her under a moving crane. No employer wants that to happen! Similarly, an employee that's a registered sex offender is likely to assault other employees or even clients. If an employer fails to carry out background checks beforehand, they will be held liable for negligent hiring if any of these outcomes manifest.
Comments on this Australian Construction Industry Background Checks advice article are welcome.
New Australian Homes
Contemporary Australian Properties
Australian Architectural Designs
New Buildings in Australia
Contemporary Architectural Designs in Australia
Holographic Construction of the Royal Hobart Hospital
Architecture: Fologram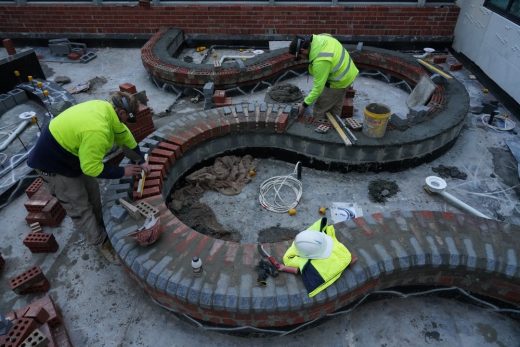 image courtesy of architects
Royal Hobart Hospital Tasmania Construction
Devil's Corner Vineyard, Sherbourne Rd, Apslawn
Architecture: Cumulus



photograph : Tanja Milbourne
Devil's Corner Vineyard Tasmania
Comments / photos for the Australian Construction Industry Background Checks page welcome