Why video production is so key in the fields of architecture, engineering, and construction and how it can help your business, Company security advice, Real estate finance tips
Why Video Production is Key for Architecture, Engineering, and Construction Businesses
25 January 2023
Videos are vital in the fields of architecture, engineering, and construction, possibly more so than in most other industries. But a basic, uninspiring video won't cut it – corporate videos need to be slick, professional, and compelling, and that's where great production comes in.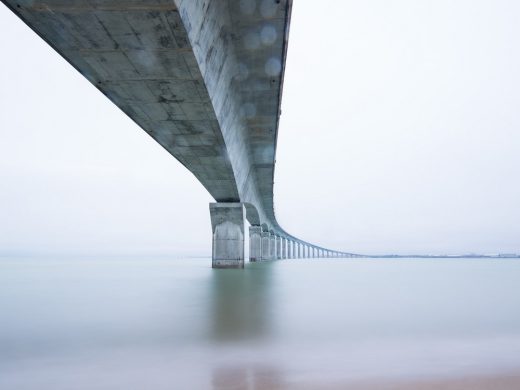 Below we summarize why you need to make enhancing production a priority in planning and creating the videos you use to pitch and market your business and some easily actionable tips to do so.
Getting Your Vision Across
Creating the paper blueprints and mocked-up images for a design is one thing: but wowing your potential clients with a professional, beautifully produced video that perfectly captures your vision as it pertains to the client brief adds the wow factor and can help ensure you seal the deal!
From in-depth pre-production work to hiring a great crew and making sure that everything from the sound quality to the lighting is spot-on, there's a lot that goes into the making of a company video production, but the work is worth it. If your potential client is weighing up using the services of your company over a rival's, a pitch that includes a fantastic video could well swing the balance in your favor.
Building Your Brand Identity
If your business is in the construction, architecture, or engineering sector, then the quality of your video production is a powerful way of building and maintaining your brand identity. Videos allow you to, for example, include testimonials from previous clients in-person, who can tell viewers exactly what a great job you did – plus, of course, your completed project can be shown from all angles and to its best advantage.
A well-produced video can showcase your past work and explain your processes through voice-overs and behind-the-scenes sections, giving the viewers a glimpse into what went into the design and construction.
Boosting Your Online Presence
Creating great videos also means ensuring they feed into your overall online marketing strategy by utilizing effective SEO (search engine optimization) to help your business climb the Google rankings and get plenty of organic traffic to your website and social media platforms.
High-quality videos result in visitors spending more time on your website, which leads to increased conversion rates and, again, gets you higher up those all-important search engine rankings.
Tips For Boosting the Quality of Your Video Production
So, we've covered why it's so important to produce high-quality videos as part of your pitching, brand-building, and marketing efforts, but how can this be done? Use these tips to help get it right every time!
Get the Lighting Right
The sun is the best source of light for your video, but when filming outside, choose to capture your footage either in the morning or evening – at these times of day, the light is softer and will offer a more flattering aspect, while midday light tends to be harsher. If filming in the middle of the day is unavoidable, choose a time when it's overcast if you can.
If you're filming indoors, be aware that overhead light can be harsh, too. Think about how you'll use light to set the mood. For example, using lots of shadows can set a dramatic ambiance, while using no or little shadows sets a more open, straightforward tone, which is often preferential in videos shot for professional purposes.
Choose the Right Video Editing Program
Great video editing software is vital to produce a professional-looking video. Look for software that incorporates a wide range of easy-to-use tools that'll allow you to add a soundscape, titles, and plenty of visual effects, and that comes with lots of templates to help you further put together your masterpiece!
Little Edits For Added Impact
As part of the editing process, make use of the noise cancellation tool to get rid of any distracting background sound and cut any unnecessary pauses and silences during interviews or 'talking head' sections. Want a pro transition tip? When hopping between scenes, choose scenes that both feature movement for a smoother, more natural flow.
Think About Packing
To keep your audience interested and your video flowing, it's important to get the pacing right. Watch through your video, paying attention to whether the pace of the action matches the mood you're trying to convey; for example, a section featuring lots of action will usually benefit from faster pacing than interview sections.
Choose Shots from a Variety of Angles
As well as adding interest to the viewer, this will lend your finished video a more polished, professional look and allows you to showcase your project in all its glory! When shifting perspective, go for a change of angle of at least forty-five degrees for extra drama.
High-Quality Video Production for Better Business
If you work in the field of architecture, engineering, or construction, producing high-quality videos to pitch and promote your business is vital. Use the tips above to boost the effectiveness and professionalism of your corporate videos, wow potential clients, drive more traffic to your website, and generate more leads, to make 2023 your most profitable year yet!
Comments on this Why Video Production Is So Key In the Fields of Architecture, Engineering, and Construction and How it Can Help Your Business article are welcome.
Schools
School Posts
School design: important buildings for learning
Surviving Architecture School guide
Mackintosh Building Glasgow School of Art
First Year Student Projects Edinburgh School
Education Buildings
Education Building Designs – architectural selection below:
Syvälahti Education Centre, Turku, Finland
Design: Verstas Architects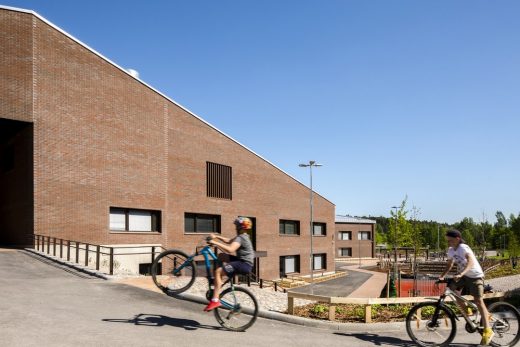 photograph : kuvio.com
Syvälahti Education Centre Turku
The University of Hong Kong Medical School Building, Li Ka Shing Faculty of Medicine, 21 Sassoon Road, Sandy Bay, HK
Design: Atelier Nuno Architects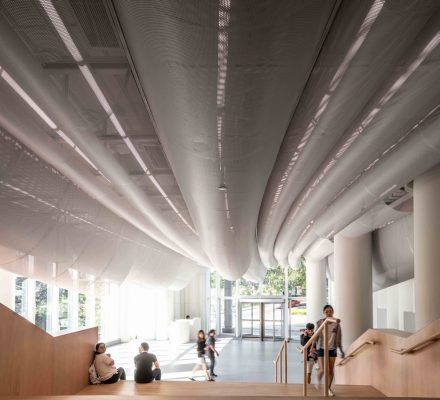 photo : Edmon Leong
The University of Hong Kong Medical School
Comments / photos for the Why Video Production Is So Key In the Fields of Architecture, Engineering, and Construction and How it Can Help Your Business page welcome