Off-site construction benefits advice, Modular buildings tips, Yorkshire Hire Centre design, Flexible property
The benefits of off-site construction
24 January 2023
Offsite construction is a method of building that involves creating components and designs offsite before assembling them on the construction site. The modular building industry uses this approach in constructing small garden offices to multi-storey classroom complexes. It is a core component of the success and quality of their constructions. However, many people may wonder why this method of construction is used and what benefits it offers. This article will explore the reasons for using offsite construction and its benefits in terms of sustainability, efficiency, quality, safety, and cost-effectiveness.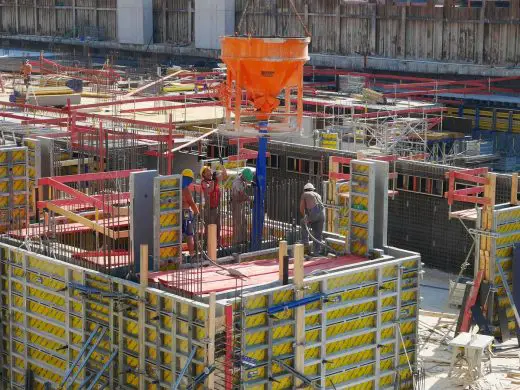 The benefits of off-site construction in the UK
Sustainability and Eco-Friendliness – Sustainability is defined as "the simultaneous pursuit of economic prosperity, environmental quality, and social equity." According to the World Business Council on Sustainable Development, companies that aim for sustainability must perform not just against a single financial bottom line but against a triple bottom line. Offsite construction is more sustainable than traditional onsite construction because it is a more efficient approach and creates less waste.
Modular building can be built without foundations in situations where the local ecosystem would otherwise be damaged. Material waste on a typical "conventional" construction site is 10 times that of industrialised factory norms. Fewer vehicles are required for the construction process, resulting in fewer CO2 emissions. Additionally, offsite construction projects can result in a 50% reduction in overall energy consumption and a 40% reduction in carbon footprint compared to onsite construction projects.
Efficiency and Quality: Offsite construction involves the client from the start, from consultation and design to planning and completion. Standardised factory conditions, coupled with precision tools, machines, and expert craftsmanship, ensure high standards and efficient completion of buildings constructed offsite.
Every construction component is designed specifically for the building in question and created using standardised, monitored equipment overseen by expert workers. Each building element is tested before it leaves the factory to ensure safety and quality. Rigorous checks and standards reduce the need for replacement parts or reinstallation. As a result, construction times can be up to 60% more efficient than onsite construction, with a 33% increase in on-time project completion. Buildings that are completed quickly and efficiently can be used sooner.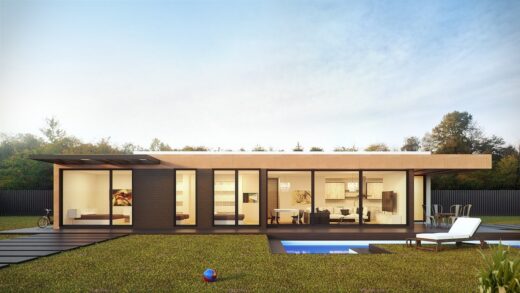 Safety: The monitored and standardised factory conditions in which components are produced provide an extremely safe environment, with every aspect of the workspace covered by stringent health and safety checks and tests. Benefits in health and safety for offsite constructions include:
Reduced time spent on scaffolding and working from heights, which results in nearly 55% of all fatal injuries in the sector
Nearly an 80% reduction in the chance of workers being harmed by dangerous tools and machines onsite
A reduction of time spent in environments that are at risk of weather-based calamities such as flooding and high winds
Reductions in the number of injuries in the workspace, reducing the cost and likelihood of claims on such accidents
Cost Effectiveness: The sustainable, eco-friendly approach to offsite construction, with its improved efficiency and safety record, all contribute to a more cost-effective solution. Reductions in the cost of offsite constructions include:
A smaller workforce and fewer vehicles are required, reducing manpower and fuel costs.
Early decisions on the design and implementation of a building result in fewer factory transport and assemblage costs, as materials are pre-costed, sourced, and produced specifically for the project at hand.
A 90% reduction in material waste
In conclusion, offsite construction is a method of building that offers many benefits in terms of sustainability, efficiency, quality, safety, and cost-effectiveness. Yorkshire Hire Centre is a team of specialists who can help with any questions or advice about modular buildings. Get in touch with our team today to find out how we can help.
Comments on this guide to Off-site construction benefits – modular buildings article are welcome.
Building Design
Building Designs
What You Need to Know About Replacing Your Roof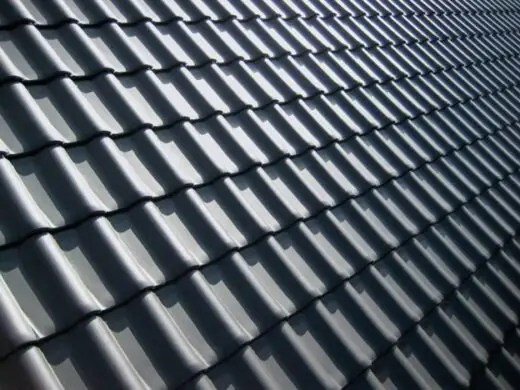 6 questions to ask when hiring residential roofing contractor
First Time Replacing Your Roof
Building Articles
Residential Architecture
Comments / photos for the Off-site construction benefits – modular building advantages advice – new flexible construction design page welcome