5 reasons not to use chemical drain cleaners Tips, Home Clean Advice, Guide
5 reasons to not use chemical drain cleaners
31 Oct 2020
When you walk into your kitchen or bathroom, and you realize the drain is clogged, what is the first DIY fix that comes to your mind?
To reach for a bottle of drain cleaner, right?
Well, that's what an average homeowner would do.
But I'm here to tell you not to be like them.
Despite the whole hype surrounding the effectiveness of drain cleaners, there are so many hideous facts the manufacturers of these products hide from users.
But we're here to let the cat out of the bag.
In this guide, we'll tell you why drain cleaners are bad for you and your drains.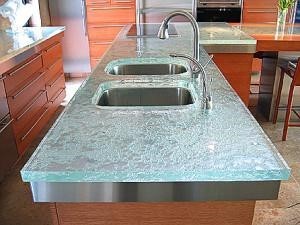 5 reasons not to use chemical drain cleaners guide
They will damage your pipes in the long run
Let no manufacturer fool you with statements like "our products are 100% safe on pipes." No drain cleaner is safe on pipes! Over time, these products erode everything that's good about your pipes, causing leaks and cracks at vital areas in the pipeline.
In order to unclog your drains, the caustic chemicals in liquid drain cleaners eat away at whatever is clogging the pipes. Now, while they're eating away at this blockage, these chemicals also come in contact with the pipes.
Annoyingly, these chemicals are no respecter of any pipe material. Regardless of whether your pipes are made of Galvanized Steel, PVC, Iron Pipes, Fixtures, or Copper, these chemicals will eat away at them.
They are a threat to your health
In order to make drain cleaners even more active in attacking blockages, many manufacturers adopt the use of the following hazardous chemical compounds in their product preparation:
Sulfuric Acid
Hydrochloric Acid
Sodium Hydroxide
Unfortunately, these chemicals are not so friendly to humans. If mishandled, they can cause serious injury to the eyes, face, hand, and other vital parts of the body.
In fact, in some extreme cases – probably ingestion – these chemicals lead to death.
But that's not even all.
Often times, fumes and residues that linger after the application of drain cleaners cause irritation to the eyes, nose, and skin.
They're a threat to the environment
It's not uncommon to see homeowners thrashing drain cleaner bottles along with the rest of the refuse in their house.
Now, because there is always a small amount of drain cleaner left in the discarded bottle, harmful chemicals like the ones mentioned above always find their way back into the environment.
When this happens, the chemicals are introduced into water systems, acting as a poison to plants and animals.
What's more?
Most of these cleaners contain chemicals like bleach that cannot only cause toxic fumes but can also leach into the water supply. Another thing – for those who have septic systems, is that dumping chemical cleaners into your drain means it will go into your septic. That means that anything you dump into your drain has a potential to be absorbed into the groundwater around your home. Find more about what a professional can do for you at mrrooter.ca/mississauga. The ultimate goal is to keep you safe and save as much money as possible in the process.
They're a threat to kids
Kids – regardless of their age and gender – are always attracted to anything eye-catching, pleasant, and attractive.
Even if you try and place stuff where their hands cannot reach, kids will still try to access them to see what's in them.
Ironically, drain cleaner bottles are one of such attractive stuff. Designed with a cutting-edge bottling design, most drain cleaner bottles resemble bottles of regular household drinks and juice, which means that kids might mistake them for one of their drinkables.
The best way to ensure this never happens is to avoid having drain cleaners in the house.
They're not always effective
Another reason to avoid using drain cleaners in your house is because they're not effective in solving all your drain problems.
Although they may solve certain drain problems like a clogged P-trap, they can't be relied upon to handle more complicated issues like sewer lines.
For example, your drain clog may be the result of damaged pipes or sewer line issues and pouring down a cleaning agent certainly won't solve these problems. This is why professional cleaning should always be preferred, as an expert plumber will be able to accurately assess your problem so that the correct solution can be implemented.
Conclusion
The better alternative to using these harmful chemical cleaners – which pose a risk to your body, plumbing system and the environment – is to call a professional plumber at blocked drains Fixed Today.
Comments on this 5 reasons not to use chemical drain cleaners advice article are welcome.
Plumbers Articles
Plumbers Posts
How to Know If a Plumber is Good
Aquabocci's Designer Threshold Drainage
Why it is important to clean blocked drains
Ultimate Drainage Infrastructure Guide: 6 Important Things
Building Articles
Comments / photos for the 5 reasons not to use chemical drain cleaners guide page welcome