Trusted Farmhouse Sink Material Selection Advice, Traditional Home Kitchen Tips, Building
Five different sink materials
10 Oct 2019
The five different sink materials you should consider before buying a farmhouse kitchen sink
You must be absolutely thrilled about the kitchen remodel you are planning. You must have picked out the colors, countertop material, cabinet doors, shelves, and even the tiles for your kitchen. Most homeowners get super excited thinking about a brand-new kitchen after a remodel. However, when the time comes to pick out a sink, they are as lost as a traveler without GPS.
When it comes to kitchens, you need to consider a lot of factors beyond the color and make. Obviously, the shape and size of a sink will determine how your kitchen finally looks. Whether you will end up with a luxuriously seamless modern kitchen, or a hotchpotch of a mess, depends significantly on the choice of a single sink.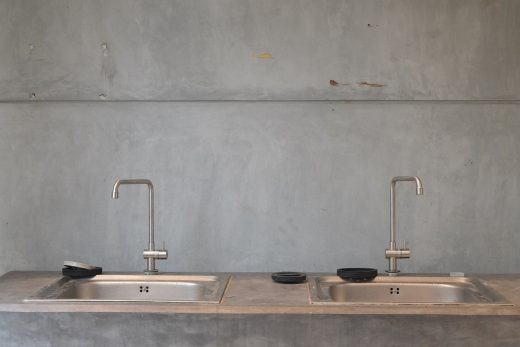 Apron Front Sink Advice
How popular is the farmhouse sink among homeowners?
What is the favorite sink design of the modern homeowner? You might think that the answer is simple, but be ready to be surprised! According to contractors and interior designers, 21st-century homeowners are showing a clear preference for farm kitchen sink. These traditional, rather, and old-school kitchen sinks are back in demand thanks to their capacity, easy maintenance, and long lifespan. They are not as cheap as the standard single basin or even double basin system, but they are more useful for families that entertain guests often. They are not as cheap as the standard single basin or even double basin system, but they are definitely more useful for families that entertain guests often.
Why should you choose an apron front kitchen sink?
Almost all farmhouse sinks have a distinct personality. They can elevate any kitchen space, be it modern and open, or traditional. Adding a 30 inch apron sink to your counter can be a much-needed upgrade to your kitchen. It will be the one statement of style that eliminates the need to add vintage cabinet handles or antique knobs. The front of an apron sink juts out a little bit, and that commands all the attention of the onlookers, shifting their focus from the other elements of decoration in the surroundings. It can be a smart addition to your kitchen workspace, since these sinks are not only functional, but they are also significant elements of decoration.
Get to know your farmhouse kitchen sink material
However, farmhouse sinks are expensive, and the sheer variety can give any homeowner a headache during the shopping experience. A little research and learning are necessary to master the varying apron front sinks according to materials or composition. The material you choose can determine the look, maintenance, purchasing price, installation cost, and longevity of the sink.
Here's a brief rendezvous with the different kitchen sink materials –
Stainless steel
There is no doubt that it is one of the market-favorites. Stainless steel kitchen sinks are more affordable than other contemporary materials. They also have a high tensile strength, which means low denting and scratching. Maintaining and cleaning stainless steel is super easy, even for first-time homeowners.
Most steel apron front sinks are between 18 and 22 gauge. The lower the gauge, the higher the thickness. You should go with a thicker stainless-steel sink if you want to minimize the denting.
The sizes/width can vary between 24-inches to 34-inches, typically. However, you can also find larger sinks upon special request with your local manufacturer cum seller.
If you have stainless steel appliances and a taste for a metallic finish on cabinets and countertops, you should definitely check out a stainless steel farmhouse kitchen sink by Kraus.
Fireclay
Fireclay is the second market favorite among all kitchen sink materials. It is the most traditional but also an eclectic choice for homeowners. The glossy finish is vital for traditional themes, and it does not even call for extensive maintenance.
It is 100% rust-proof. Additionally, you don't need to worry about chipping, cracking, fading, or scratching the sink during daily use.
Fireclay is a durable and sustainable choice that is now available to all users in multiple colors.
Firstly, cast iron sinks are heavy. However, they seem to be hot-favorites of buyers looking to complement their rustic kitchen. Although many confuse cast iron with fireclay, we'd like to state that cast iron is actually susceptible to chipping and rusting, unlike fireclay.
Otherwise, cast iron is a durable and scratch-resistant choice for every remodeler looking to add a traditional dimension to their kitchen.
They mostly come with a glossy white finish as a topcoat, which is heavy duty and quite difficult to chip/fade after prolonged use.
You can get other colors too, but they would add to the cost of your sink.
Granite composite
Granite composite is a popular choice among farmhouse sink buyers. It is a sustainable and affordable choice that demands expert care during handling and installation. Granite composites are a mix of an acrylic resin filler with crushed granite or quartz.
Granite composite kitchen sinks are easy to maintain. Additionally, they are resistant to chipping and rusting. They do not require special cleaners or professional maintenance.
Most importantly, for those looking to add a dash of color in the most unexpected ways to their kitchen, granite composite sinks might be the best way. They come in a flurry of colors that do not burn a hole in the pockets as cast iron sinks do.
It is an affordable choice for the smart kitchen remodeler.
Porcelain
It is the most traditional choice that truly old-school home decorators go for. If you are looking to recreate a complete farmhouse charm inside your kitchen, a porcelain kitchen sink can do it for you.
Although these sinks are highly affordable, they are the most fragile among all other materials. These sinks are prone to cracking, chipping, and breaking.
If colors and finishes are priorities for you, then porcelain sinks should be your first option. They offer the most extensive variety within an affordable price range.
However, you should remember that porcelain is not the best choice for heavy-use kitchens that deal with a large number of heavy pots, pans, and dishes.
The brand of sinks you pick can also influence the price, quality, and durability of your kitchen sink. It is essential to seek out brands you know and trust, even if their sinks cost a few bucks more than similar sinks from obscure brands.
Building Articles
Architectural Designs
Comments / photos for the Five different sink materials page welcome