LED off-road lights Advice, Vehicle Driving Tips, Car Journey Guide
LED off-road lights – Vehicle Advice
10 Aug 2020
For driving a car or jeep, lighting is one of the principal features. Especially in the night time, it is necessary to get a clear view of the road condition. If you are in long drive, you may have to cross some distorted path, muddy field, or really rough terrain. Jeeps are used mostly for a wildlife safari.
In that case, illumination takes a crucial part to identify every condition. Hence, LED off-road lights are very efficient to serve the purpose. They are nothing but extra light accessories for better illumination for off-road purposes.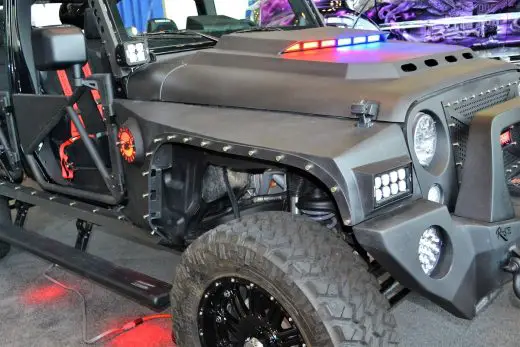 LED off-road lights guide
Jeep has its pre-installed lights. But that is not enough. Earlier, halogen or HID lights were the only available options. But now there are enough scope to choose from varies LED off-road lights accessories. There are spotlights, light bars, round spotlights, curve lights, etc. with lots of versatility in terms of size and shape. Therefore, you can decorate your vehicle with suitable LED off-road lights best mount onto the position. Try to place them in the front grille, side, roof rack, or back of the car. You can use multiple numbers of lights to solve your purpose. They are well built. As a recommendation, fit them with adjustable brackets so that you can rotate them accordingly.
Normally cast aluminium housing is used to manufacture, so no worry about rusting assuring long-span durability. For maximum exposure to extreme weather and road condition, LED off-road lights are water submersible and pressure washer capable. LED off-road lights are also dustproof, shake-proof, and EMC tested maintaining the standard rating of IP67 – https://www.justjeeps.com/lights-offroad-led-lights-accessories/mopar-5-led-offroad-light-for-2018-jeep-wrangler-jl-2-door-unlimited-4-door-models.html.
They illuminate the surrounding surface area and cover up a wide range depending on the number, shape, and size of lights. One 5" led can produce up to 4,8oo Lumen. The main advantage of these lights is its lifespan with more than approx 30,000 hours. As they are energy-efficient, you can be on the safe side from battery drain-out. LED lights don't stop working suddenly; you can get intimation to change them by gradual diminution. In the present day, where the environment is concerned, these LED lights are less toxic and recyclable.
Apart from all the benefits, you need to check a few points before purchasing any product. First of all, check the available space in your car and then decide which model is best to fit in.
Secondly, check the power consumption level of selected models; which are directly associated with your car battery. It's very crucial because there are few chances of battery drain-out due to overloading. And lastly, check the accessories. Some of the lights come with wiring harness, cover, etc. but some are not. Anyway, you have to buy brackets to fix them. Calculate the overall expenditure.
The resistance level of LED off-road lights is very high. Therefore, it assures you a safer driving experience. But, one fundamental fact to remember; the use of off-road lights have limitation in many places for regular driving. You need to check the rules regarding the driving zone. But off-road usage is more considered.
Comments on this guide to LED off-road lights guide article are welcome.
Building Articles
Comments / photos for the LED off-road lights help guide page welcome