How to know if a plumber is good advice, What you need to know drainage tips, Online property plumbing guide
How to Know If a Plumber is Good
18 Sep 2021
If you're looking to hire a plumber, you must know what makes a good plumber. This is extra important if you're dealing with a serious plumbing problem.
In this article, we'll talk about the things you must look for when hiring a plumber. Check them out!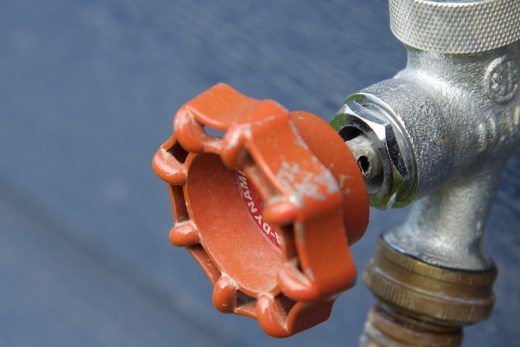 How to Know If a Plumber is Good – Licensed and Certified
A good plumber has the necessary licenses and certifications to do the job. Licenses and certifications are the most tangible proof that the plumber has gone through training and tests.
Licenses indicate that the plumber has expert knowledge around pipe systems, sewage removal, and septic tanks. Though requirements vary in every state or province, certifications and licenses ensure that you're working with a professional.
Responsive and Timely
A good plumber answers immediately whenever you contact them, just like Gold Coast Plumbing Experts – https://goldcoastplumbingexperts.com.au/. You can gauge their responsiveness rights away when you first talk to them; do they answer politely? Do they answer your questions clearly? Are they ready to send a plumber your way right off the bat? The speed at which they respond also gives you a clue about their ability to fulfill their promises.
Responsiveness is even better when the plumber is timely. Good plumbers arrive on time, which is an important aspect of working with plumbers. This is particularly crucial when trying to fix severe plumbing and piping damages that can disrupt your daily activities.
Clear and Articulate
While plumbing requires in-depth skills in terms of piping, tools, and solutions, the plumber shouldn't confuse you with jargon and unfamiliar words.
This is important when you're interviewing a plumber; they might try to be vague or incomprehensible when explaining their expertise, and you'll mistake it for true knowledge. Other times, jargon prevents you from making more crucial inquiries. Before you know it, you already failed to make an honest assessment of their skills.
When searching for a plumber, look for ones that explain things in a simple way. You don't have to understand the lingo; you just have to understand what they're going to do to solve your problems. Check out quality plumbers in Sydney – plumbers2you.com.au.
How to know if a plumber is good – Personal Reputation
A good plumber has a good reputation. When searching, you can ask your local friends and family members. This helps you identify which plumbers have a bad reputation and which ones are trustworthy based on other people's firsthand experience.
A little caveat to remember is: not all recommendations apply to your project or plumbing problem. As a result, always verify your friend's or family's opinion and the plumber's qualifications on your own.
You can read online reviews on various directories around the internet. Check whether the business sports several red flags or praises from customers. Take a look at the plumber's other digital footprint, such as any social media pages where customers can interact directly with them. Check the comments, testimonials, and posts about them.
Fully Equipped
Good plumbers have the right tools and essential equipment for any plumbing problems or situations. They carry the right tools and equipment, and they know how to use them. Using the right equipment is crucial in ensuring the quality and longevity of the plumber's work. Given that, a good plumber isn't afraid to invest in the necessary tools for his job.
When looking for a good plumber, be sure to describe the problems clearly and let them decide what tools to use. If your plumbing needs are unique, they might have to use specialized equipment; they should be able to produce such tools when necessary.
How to know if a plumber is good – Reasonable Estimates
A good plumber provides accurate and reasonable estimates. It helps if you know the general average of plumbing services in your area. You can also figure this out through research and when asking around for referrals. Other than that, it pays to research the materials, solutions, and fees related to your house's plumbing needs.
Also, a good plumber will fully assess your situation first before providing an estimate. And when receiving estimates, ask for a full breakdown and confirm that there are no hidden charges or costs in their quote.
Good Physique
While skills and know-how are the top qualities of a good plumber, being in good shape helps them do their job with ease and comfort. Plumbers often find themselves in tight spaces or doing strenuous activities.
Comments on this guide to how to know if a plumber is good article are welcome.
Plumber Posts
Plumber Articles
Signs You Need to Call a Plumber
How to Find the Right Sunshine Coast Plumber
Great Ways to Market Your Plumbing Business
Building Articles
Residential Architecture
Comments / photos for the How to know if a plumber is good advice page welcome