Aquabocci's Designer Threshold Drainage materials guide, Designer Gavin Maddock tips, Online home style advice
Aquabocci's Designer Threshold Drainage Guide
31 Aug 2021
Aquabocci R-47 Flush Threshold Drain in GT Silver colour: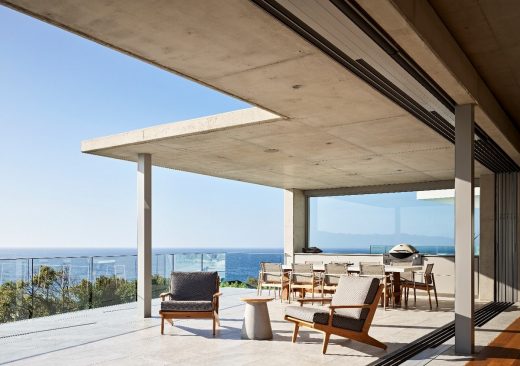 Until recently, options for visually appealing drainage have been limited. Australian innovator Aquabocci has revolutionised the field, developing an entirely new system that makes better use of space. The advantages haven't gone unnoticed by professionals like designer Gavin Maddock, who regularly uses models from the range.
"I came across Aquabocci while on one of my trips to South Africa. I remember seeing it in a project of one of the companies that I used to work for back in Cape Town. Their project was used as an advertisement for Aquabocci. That's really where my journey with Aquabocci started," he says.
Aquabocci's Designer Threshold Drainage: How Designer Gavin Maddock Works With Them
Working across Australia and his native South Africa, Gavin's aim is to create optimal flow across interiors and exteriors. He achieves this for exteriors by using the brand's S66 low profile models, along with award-winning designs from the R-47 Flush Threshold series. As for interiors, the Blade shower selection has been utilised across his projects. The flush fit of these models is highly desirable, creating a minimal footprint that's hard to achieve elsewhere.
"The objective here is to get a zero grade difference between inside and outside; to keep the floor flush. I find that this particular product offers a very slim line solution. It appears that the integration into the subsill has been well addressed."
Slimmer, sleeker, shallower designs have become synonymous with the brand. However, that's just one factor that sets this company apart in architecture, which is why they're fast becoming a trusted source for professionals in Australia and beyond.
Aquabocci R-47 Flush Threshold Drain in GT Silver colour: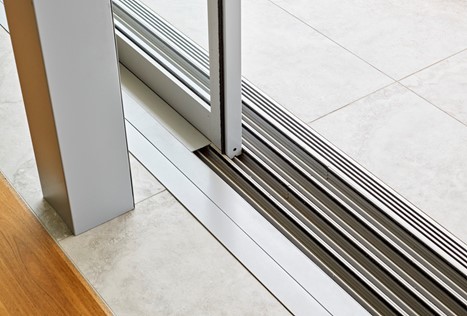 Award-winning threshold drainage solutions
With the ability to achieve a seamless floor finish, these products enhance the look of any area. The marine-grade anodised aluminium comes in four shades – with black, champagne, GT silver and titanium (slate grey). The expansive palette makes it easy to achieve a balanced, harmonising look, offering endless options for creativity and styling.
While black is a popular default shade for some, many creatives like Gavin work on a case-by-case basis, choosing a shade that will match surrounding fixtures.
"I generally work with a colour that's going to suit the project as a whole. With regards to aluminium frames for windows and other fixtures, I'll try and work with these colours as best I can. In terms of the shower, it'll be a colour best suited to the floor, I kind of want them to disappear."
R-47 threshold drainage solutions have proven to be highly beneficial for this purpose – https://aquabocci.com.au/collections/flush-threshold-drain. With options like the R-47 x Blade and Blade Shower Kit available online, it's easy to generate this highly desired look that has become a signature for many industry-leading designers.
"We've used a lot of the Blade," Gavin adds. "It's basically just a slot on the floor – it's not something you'd actually pay any attention to. It's also a very shallow channel which, again, doesn't impede on the structural requirement."
Along with the ability to customise lengths on-site, a perfect fit is almost guaranteed – facilitated by the ability to position the spigots wherever you want. That's why this company has received critical acclaim for their solutions, which accentuate existing building features wherever they're installed.
Aquabocci Blade Shower Kit installed along the shower wall in Black Colour: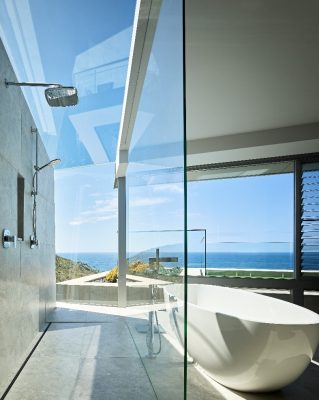 Innovative systems take the lead
Along with being attractive and fully customisable, Aquabocci's products boost functionality. The R-47 Threshold grate, for example, is flawlessly integrated into sliding door tracks, ensuring that all traces of water are removed. The slimmer make increases floor space and safety, maximising every millimetre of surface area.
Aquabocci R-47 Flush Threshold Drain in GT Silver colour: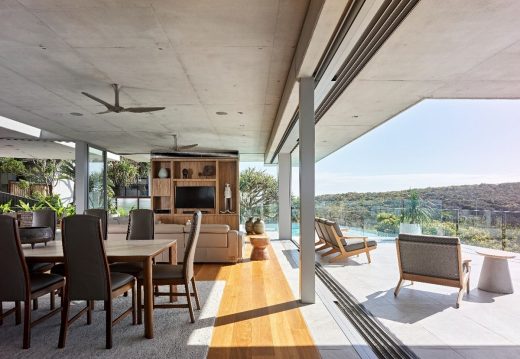 With solutions for pools, balconies, driveways, showers and wet rooms, this forward-thinking company has considered every possible use. For added protection, they're safe from chlorine and salt. What's more, their styles are watermark-certified and won't stain or rust, no matter where they're installed. Fast assembly is yet another benefit, and each order comes with an impressive 10 year warranty. Keeping them in best conditions is easily done by opening the grate with the Aquabocci lifting tool so that cleaning can be done from time to time.
To view the full product range in more detail, check out the Aquabocci website. If you're an industry professional and need technical specifications, get in touch with the dedicated team in your local area. Bulk pricing available across orders.
Comments on this guide to Aquabocci's Designer Threshold Drainage: How Designer Gavin Maddock Works With Them article are welcome.
Water Drainage Articles
Water Posts
Tips to protect your business from flood damage
What you should do after your house floods
6 Ways to Detect Water Leak in Your Home
The Many Ways to Treat Household Water
Building Articles
Residential Architecture
Théâtre "Legendre" in Evreux, France
Design: OPUS 5 architectes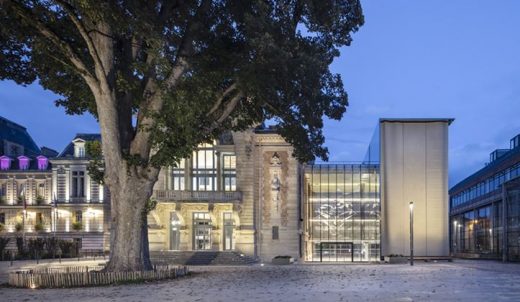 photo : Luc Boegly
Théâtre Legendre Evreux
Comments / photos for the Aquabocci's Designer Threshold Drainage advice – Designer Gavin Maddock home style advice page welcome