5 of the world's most unique casino designs guide, Gambling resort buildings, Gaming architecture design
5 of the World's Most Unique Casino Designs
6 September 2021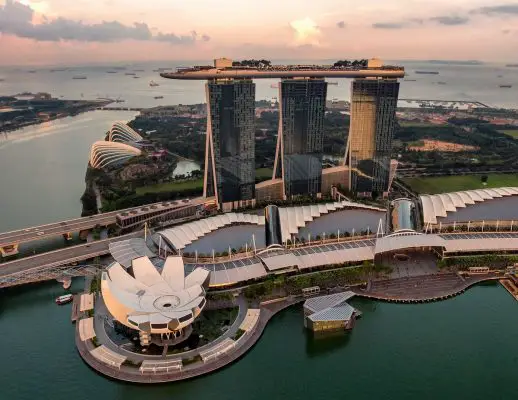 If you told someone to close their eyes and imagine what a casino looks like, they're likely to see flashes of the Casino de Monte Carlo. Rich, velvet curtains and dark, shined wood probably come to mind, along with swanky suits and fragrant cigars.
Most modern casinos are a far cry from this romantic vision. Many are also resorts, which means the priority isn't austerity, but 'bang for your buck' in terms of pools, concerts, and special events. It's increasingly difficult to find unique casino designs in terms of architecture—and not just because developers are looking to fit a certain expectation from the general public.
Around the world, online casinos have begun to compete with brick-and-mortar establishments. Neither are likely to disappear, as both offer unique opportunities for games; live casinos offer a well-rounded experience, while online sites offer an unmatched level of convenience.
Looking ahead, architecture may even find its way into the online sector through virtual reality. Online casinos work hard to offer a huge range of options in terms of games, but some have even forged into the future to offer VR casino experiences, allowing gamers to play poker in imaginative worlds.
There's no physics or gravity, but VR designers also take into account axis, hierarchy, repetition, and transformation when designing worlds. However, not all companies are looking to replace brick-and-mortar locations with stellar VR worlds.
Some are opting to renovate and preserve distinctive structural designs, while others are looking to innovate into the future of casino architecture. Keep reading for five of the world's most unique casinos—none of which are in Vegas.
Casino di Venezia (Venice)
Established in 1638, the Casino di Venezia in Venice is the oldest casino in the world. Though the tables are still open for common games like blackjack and chemmy, many choose to visit the location because of its architectural design.
The casino is housed in a Renaissance palace that dates back to the 14th century. Inside, ornate decorations line the walls, doors, and ceilings, many of which were projects from masters of the age. The casino is currently owned by the city of Venice, which preserves the artwork and other pieces, from Murano mirrors to crystal chandeliers.
The Venetian Macao (Macao)
Speaking of Venice… when the Venetian (Last Vegas) opened in 1999, it quickly became one of the most sought-after locations on the Strip. Its design mimicked the canals of Venice, Italy, which helped visitors navigate the massive grounds.
Eight years later, the sister location, The Venetian Macao, opened to similar rave reviews. Today, it remains the largest hotel in the world with multiple Venetian landmarks inside, from its internal canal system to grand ballrooms to a vast casino floor.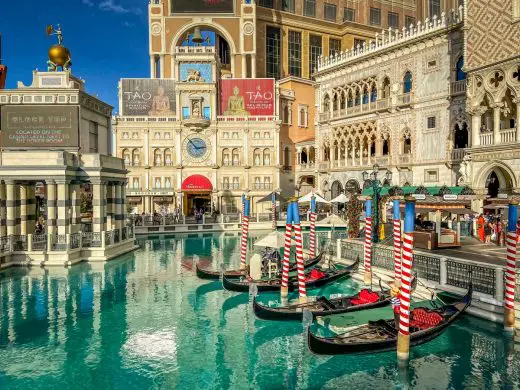 City of Dreams (Macao)
Nearby the Venetian Macao, another development has caught the eye of many casino and architecture buffs. One Melco Resorts project, titled the City of Dreams, brought on Zaha Hadid's architecture firm to create a unique hotel experience attached to its casino.
The result is the world's largest building supported by an exoskeleton. The external mesh was added as a design element, which makes the final building look sculptural in nature. Two asymmetrical bridges join the Morpheus Hotel's two towers.
Marina Bay Sands (Singapore)
Architects at Zaha Hadid's firm may have created one of the largest buildings with an exoskeleton, but farther south in Singapore, Melco Resorts called on Moshe Safdie to create just as innovative of a casino. The Marina Bay Sands is now revered as one of the most extravagant gaming destinations in the world.
Three 50-story towers culminate in a rooftop park that's arranged horizontally. There's the world's largest infinity pool, multiple theatres, outdoor event spaces, and more.
Les Ambassadeurs (London)
Though a small, private club in London's Mayfair district (which is notoriously difficult to get into), Les Ambassadeurs has been around since the early 1800s. The location is steeped in history. Unlike other London locations, Les Ambassadeurs has been preserved with history in mind.
The building is largely reminiscent of classic aristocratic Georgian architecture, though it also incorporates later elements of the Regency era and, via renovations, the Victorian era.
Comments on this guide to 5 of the world's most unique casino designs article are welcome
Casino Buildings
Casino Building Designs
5 most beautiful casino buildings in world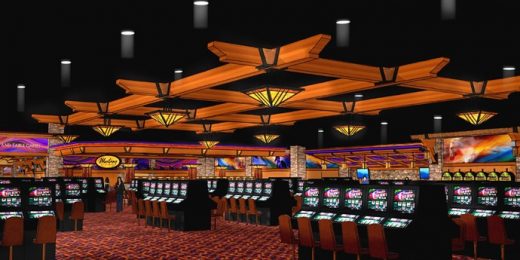 Casino Architecture Design Guide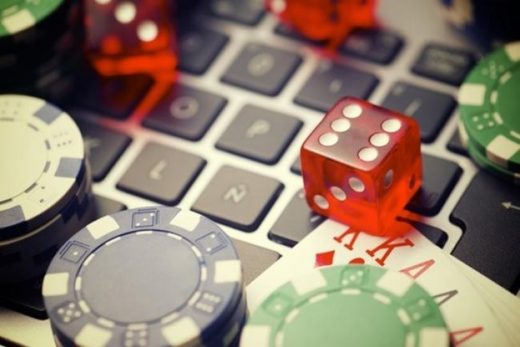 What countries suffer most from online casinos?
Comments / photos for the 5 of the world's most unique casino designs advice page welcome