5 Most Beautiful Casino Buildings In The World, Gaming resorts architecture, Gambling venue designs
5 Most Beautiful Casino Buildings In The World
Nov 10, 2020
Amazing architecture can happen where you least expect it. City centres all over the world are adorned with beautiful buildings designed by some of the greatest architects of mankind. Those buildings are usually visited by tourists who are eager to see the masterpieces of architecture. Among those astonishing buildings that are worth visiting are also some land-based casinos.
Most people who have never visited a casino before imagine them to be without any style or beauty. Guided by the stereotypical image, everyone expects to find over-the-top light shows with not enough room for everyone. However, the truth is that some of the land-based venues are among the most gorgeous buildings in the world. They are also places of elegance, style, and top-notch entertainment. In this article, we will explore some of the most beautiful casinos on the planet.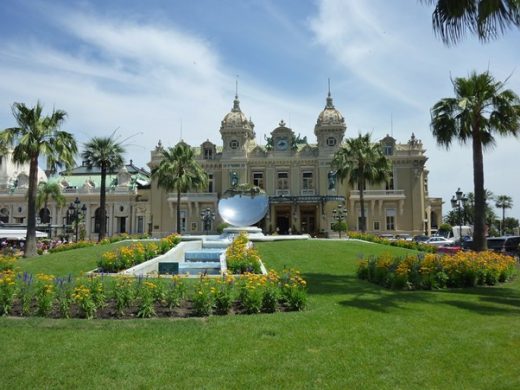 image source: pixabay.com
Monte Carlo Casino
There is no better time to travel around Europe than when you are in college. Exploring different countries and cultures is just what every student needs. And while travelling and enjoying all the benefits of online casino deals, you can also take a brief tour of Monte Carlo. Here you will find one of the most beautiful gambling venues in the world.
One of the most prominent casinos in the world, Monte Carlo Casino was built in the 1850s by Charles Garnier. Although it is very easy to enjoy the beauty of the casino from the outside, the inside of the building is reserved only for the rich and the powerful. So to be able to enjoy any game inside this casino is a dream come true for every player in the world.
Casino De Genting
If you thought that it's impossible to organize an entire trip to gorgeous Malaysia that will focus entirely on a casino, you were wrong. Casino De Genting features over 29 restaurants as well as a theme park. So if you aren't playing your favourite slot or table game you can hop over to ride on a roller coaster.
What is more, this resort also boasts diving simulators and pools. And if someone from your travelling party enjoys watching movies there will also be a Cineplex at your disposal. And if you are in the mood to explore some facts, you can always visit the museum that is part of this resort. So no matter if you are a novice player, a veteran or someone looking for fun. Casino De Genting has everything you need with over 13 thousand employees at your disposal.
Crown Casino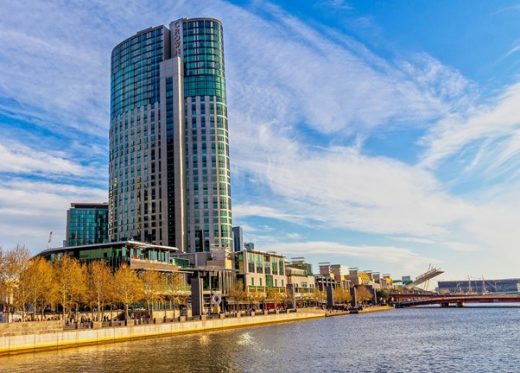 image source: pixabay.com
Crown Casino in Melbourne is one of the most famous gambling venues in the world. The casino opened its doors in 1994 and has expanded since then. In poker circles the casino is known for hosting the glamorous high stakes poker tournament "Aussie Millions".
There hasn't been a single tourist in Melbourne that hasn't been captured by the beauty of Crown Casino. Even though it has been part of a recent investigation, the uniqueness and grandeur of its building haven't faded.
Built by one of Australia's famous architects, Daryl Jackson, the Crown Casino is considered the biggest one on the continent. The crown of this building is the Atrium entrance. Together with thematic light shows and stunning fountains, it will take your breath away.
Sun City Resort Casino
Have you ever wished to visit a palace in the middle of the jungle? A kind of palace that has the elegance of the past and the entertainment of the future? If so, then Sun City Resort Casino in South Africa is just the place. With its palace-like exterior, it features over 35 restaurants and more every gaming opportunity that you can imagine.
Venetian Casino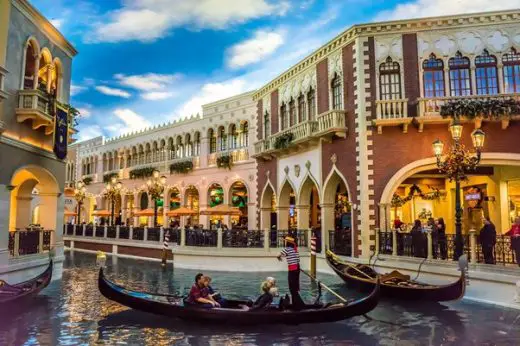 image source: pixabay.com
Who says that you must travel to Europe to visit Venice? You can do so in Las Vegas too. All the charm of Italian buildings and canals is there for any player who visits Venetian Casino. Take a closer look at all the details from a gondola, while taking a break from all the fun games. Furthermore, this is also one of the largest indoor betting places in the world.
Conclusion
No matter if you are someone who enjoys the possibilities of playing table games and slots, or you are simply fascinated with astonishing architecture. Every land-based casino is unique, and associations worldwide have made these resorts worth your time, regardless of your preferences.
So take a closer look on the map the next time you are visiting any of the countries mentioned above. Because their star casinos are something worth seeing both from outside and the inside.
Author's Bio
Leslie Alexander is a detail-oriented writer with a knack for in-depth research and latest news. After a series of essays for different blogs, she has dedicated her career to professional content writing. Also, she is a Content Lead at Gamblizard. You can find and read about her at the company website.
Comments on this 5 most beautiful casino buildings in world article are welcome
Las Vegas Buildings
Las Vegas Buildings
Vdara Hotel Las Vegas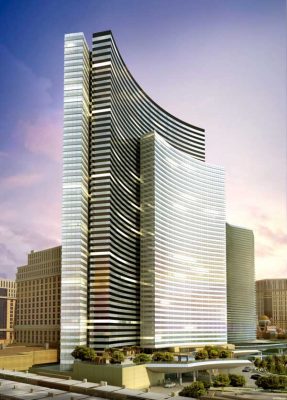 image : CityCenter Land, LLC
Monte Carlo Buildings
Monte Carlo Buildings
Hôtel de Paris Monte Carlo Reopening
Comments / photos for the 5 most beautiful casino buildings in world page welcome