ESSEX Architecture Weekend, Modernist buildings images, 20C architects designs, UK property news
ESSEX Architecture Weekend
The Modernist County: Key 20th Century Architectural Developments in south east England, UK
22 Jun 2018
ESSEX Architecture Weekend 2018 News
Radical ESSEX book
Focal Point Gallery is pleased to announce the publication of Radical ESSEX.
Following on from the Radical Essex project, which took place throughout 2016 and 2017, this publication includes new writing from Tim Burrows, Gillian Darley, Charles Holland, Rachel Lichtenstein, Jules Lubbock, Jess Twyman and Ken Worpole, as well as photography from Catherine Hyland.
It charts a project which set out to re-examine the region in relation to its radicalism, lifestyle, politics and architecture, and shed light on the region's the vibrant, pioneering thinking throughout the twentieth century.
5 + 4 Sep 2016
ESSEX Architecture Weekend – 'The Modernist County'
ESSEX Architecture Weekend News
Saturday 10 and Sunday 11 September 2016
Multiple venues across the county.
Most events require advance booking, noted on the programme, please ensure you register for each event you wish to attend.
Locations taking part in ESSEX Architecture Weekend can be viewed through clicking the relevant icon on the Radical Essex map.
Royal Corinthian Yacht Club, Burnham-on-Crouch: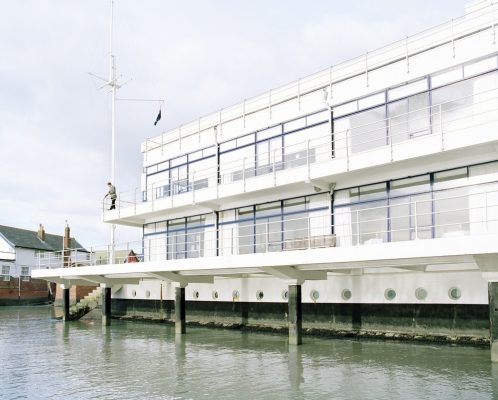 Radical Essex is pleased to present a weekend-long programme of events to celebrate the county's pioneering role in twentieth century architecture. The two-day festival will provide unique access to three key sites – the Bata Estate in East Tilbury, Frinton-on-Sea and Silver End village – and in doing so will show how the region was at the forefront of Modernist architecture and experimental community models.
Le Chateau, Silver End: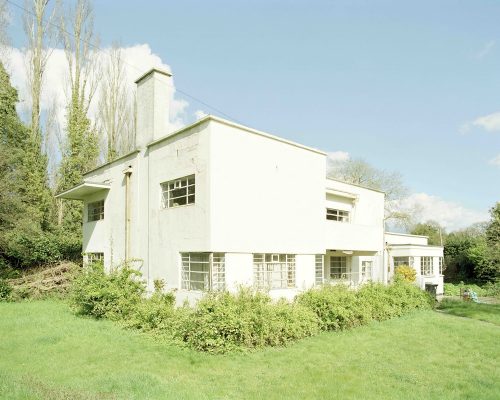 Photographs © Catherine Hyland. Courtesy Focal Point Gallery
Visitors can experience these architectural gems first-hand, travelling from one to the other on dedicated buses, and also attend talks and events conducted by leading experts and artists, including Elizabeth Darling, Owen Hatherley, Charles Holland, Alan Powers and Ellen Thorogood.
Bata Factory, East Tilbury: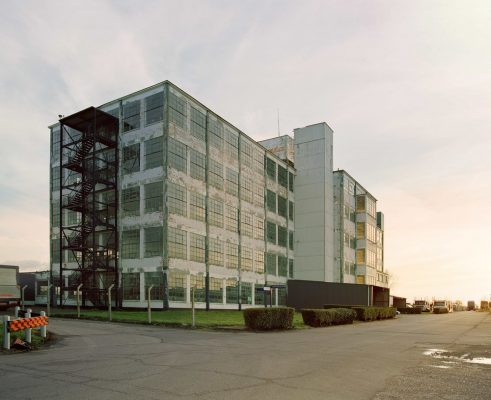 The weekend will be centred around Silver End, a model village conceived in 1926 by the industrialist Francis Henry Crittall to house workers close to his Crittall Windows factory. The village was developed from two experimental houses in nearby Cressing Road that date from 1917, showing this unique site to be the earliest example of Modernism in the UK.
The Sunshine House, Heath Drive, Romford: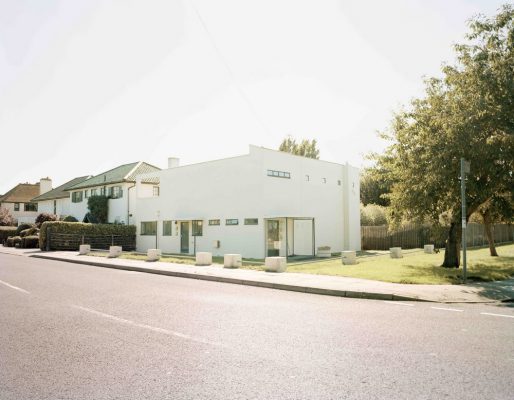 Today, the village still displays amalgamated architectural styles, with terraced 'flat-tops' sitting alongside grand Modernist mansion houses.
Modernist Essex Architecture
The Bata shoe factory in East Tilbury was no less pioneering. Founded in 1932 by the Czech visionary Thomas J. Bata, the factory is considered one of the most important planned townscapes in the East of England in the twentieth century. Meanwhile at Frinton-on-Sea, visitors will have the chance to explore the largest group of individually designed Modernist houses in the country.
Wolverton, Boars Tye Road, Silver End: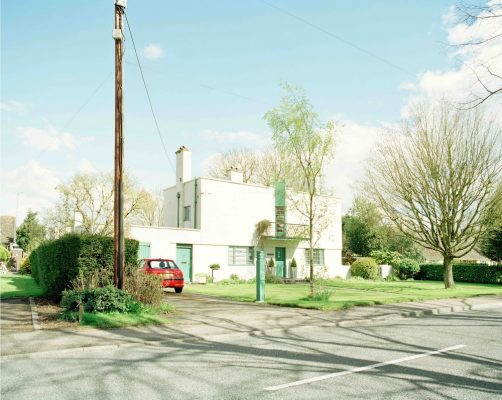 All of these buildings have had a profound impact on the people of Essex, and especially those who lived in them. When Silver End celebrated its 90th anniversary in April 2016, members of the Heritage Society spoke of the importance of the village's architecture: "The significance of the design was not so much a concern of the first residents moving into the properties, they were however thrilled of the improved living space carefully implemented by the architects, including running water, electricity and garden space to grow produce, a rarity and luxury at that time. Over recent years renewed interest in the Modern style has made people very proud of their homes."
State Cinema, Grays building: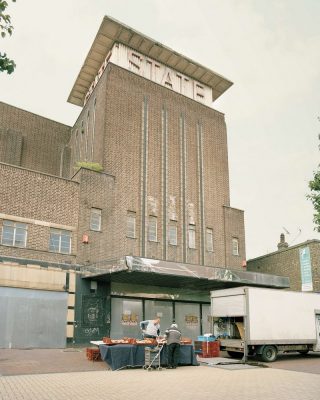 Moving through the twentieth century, the weekend will also explore the contentious postwar New Town developments of Basildon and Harlow. The public will be able to visit these 'concretopias', as well as those of University of Essex's radical Colchester Campus, with guided tours of the significant Brutalist buildings. In addition to these estates and living complexes, Essex also boasts a number of individual buildings of significance from the period, including The Royal Corinthian Yacht Club in Burnham-on-Crouch, a building which represented Britain in MoMA's 'Modern Architecture: International Exhibition' in 1932; the Wells Coates designed Shipwrights house in Benfleet; and the only building designed solely by the world-renowned engineer Ove Arup on Canvey Island.
The weekend will also feature artist commissions, including the launch of a new series of work entitled 'The Radical National Trust' by British artist Alan Kane, a new architectural commission from Essex-based practice HAT Projects, and 'Details', an Essex edition of the illustrated publication by Curl la Tourelle Head Architecture and Arnaud Desjardin.
Shipwrights, Benfleet building: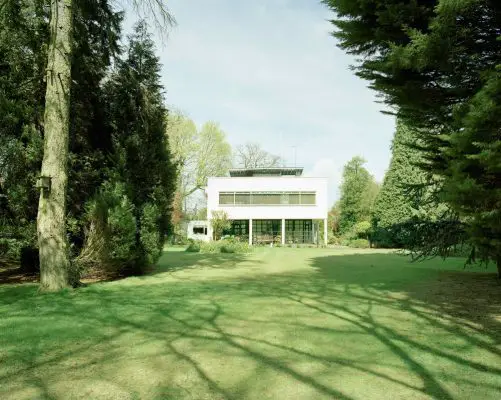 In revealing Essex as 'The Modernist County' this weekend will redress perceptions of the architectural history of the region. Coinciding with Heritage Open Days 2016, 'ESSEX Architecture Weekend' will share their ethos of discovery and curiosity, in which visitors will have the opportunity to explore and learn about the county's progressive approaches to living practice in the twentieth century, and consider their ongoing relevance and legacy.
Clockhouse Way Estate buildings: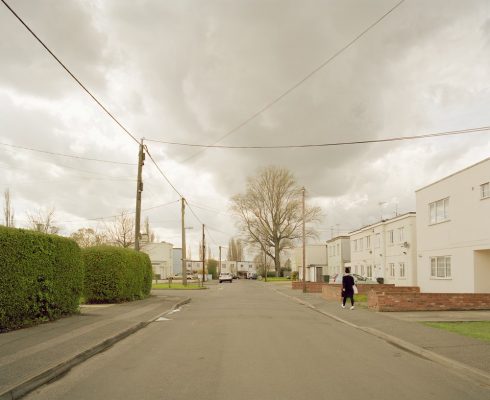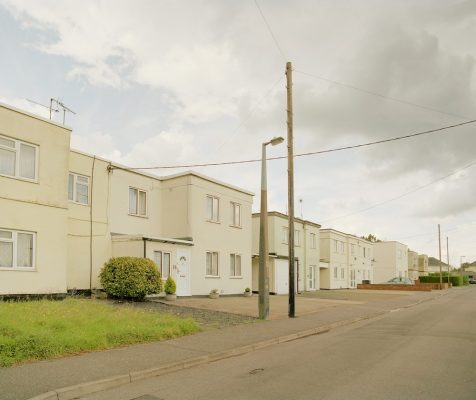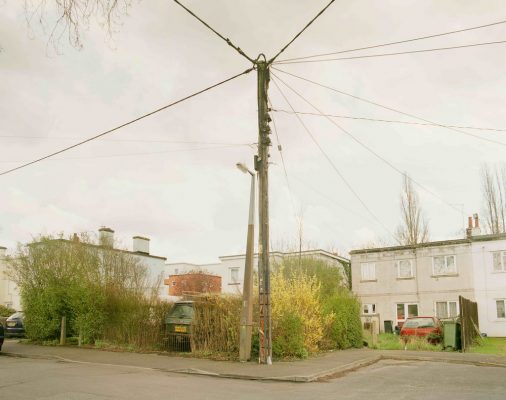 Focal Point Gallery Director Joe Hill, who is leading Radical Essex, says: "Through this project we are excited to have the opportunity to share and celebrate the important role Essex has played in the development of contemporary architecture in the UK. This is apparent not only in the design styles, but in the varied and radical approaches to social structures. It is utterly unique in this regard, and yet so underrepresented. We hope that this programme will help to encourage people to reflect on the innovative past of the county, in order to promote experimental and pioneering building for the future."
Labworth Cafe building: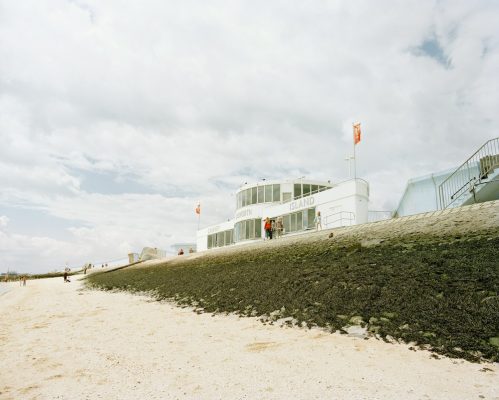 ESSEX Architecture Weekend Background
Curl la Tourelle Head Architecture (CLTH) is a London-based architecture practice whose buildings and master plans provide places where communities live, learn, and interact. Established in 1996 by Sarah Curl and Dean la Tourelle, the practice is now led by Directors Sarah Curl and Wayne Head. CLTH are currently developing a competition-winning school design in Harrow, a number of mixed-use and school projects in London, and conducting research on urban regeneration.
The Roundhouse, Frinton-on-Sea building: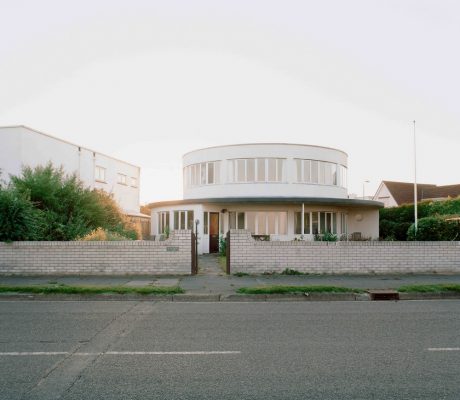 Elizabeth Darling is an architectural historian whose work focuses on re-thinking and re-mapping histories of Modernist architecture and design in inter-war Britain. Her major revisionist study of this period, Re-forming Britain, Narratives of Modernity before Reconstruction, was published in 2007. Her current research focuses on the work and life of Wells Coates (on whom she published a monograph in 2012) and in particular his designs for the BBC and for EKCO Ltd.
The Sunshine House in Romford: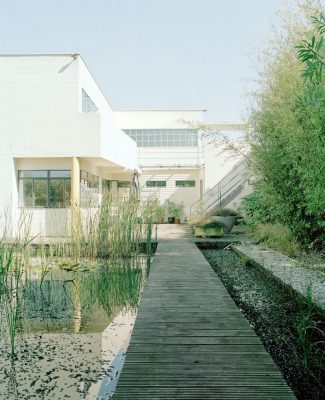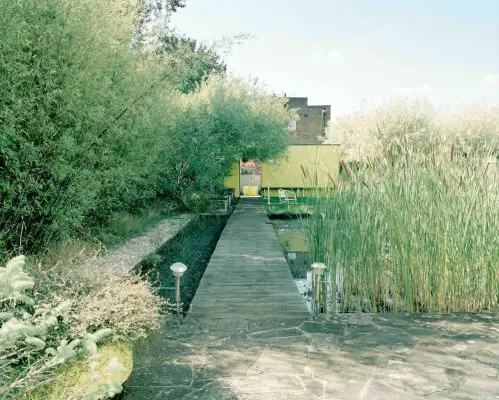 Arnaud Desjardin is the founder of publishing company The Everyday Press producing collaborative artist books. Previously working as a seller of rare and out of print books, he started the company through a desire to publish the kind of books that museums, galleries and other commercial publishers were not producing.
Wolverton, Boars Tye Road, Silver End building: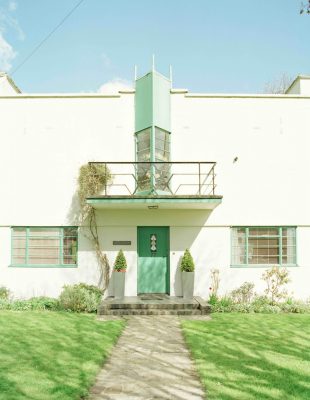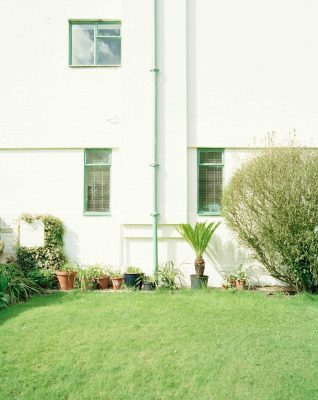 HAT Projects are award-winning Essex-based architects known for their work on cultural and community projects as well as rural housing. Founded in 2007 by Tom Grieve and Hana Loftus, they were shortlisted for Young Architect of the Year in 2013 and named RIBA East Emerging Architect of the Year in 2014.
Beecroft Art Gallery building: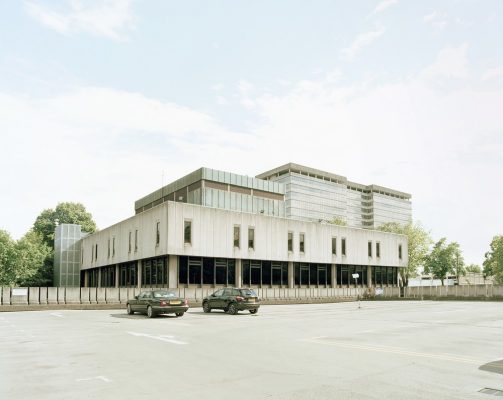 Owen Hatherley is a freelance writer based in south-east London, writing about music, film, art and politics but mainly architecture and urbanism. He is the author of several books, most recently Landscapes of Communism, The Ministry of Nostalgia and The Chaplin Machine.
Bishopsfield Estate Harlow Essex buildings: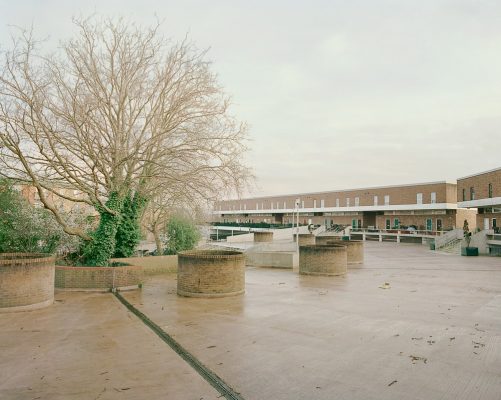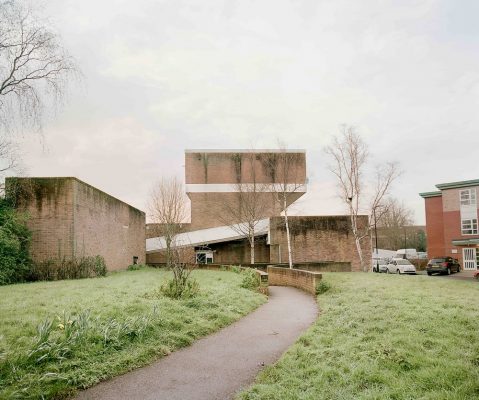 Charles Holland is a director and co-founder of Ordinary Architecture. Prior to setting up Ordinary, Charles was a director of FAT where he was responsible for a number of the firm's key projects including a House for Essex. He is also a Professor of Architecture at the University of Brighton and a Visiting Tutor at the Royal College of Art.
Bata Factory Estate, East Tilbury buildings: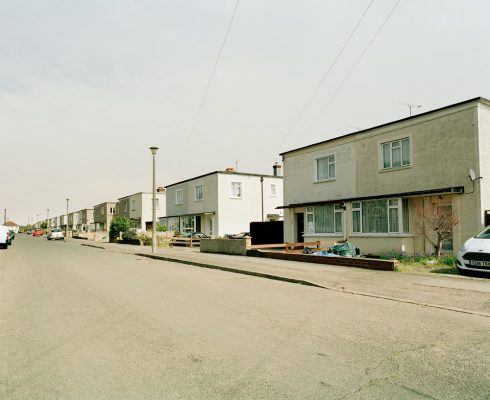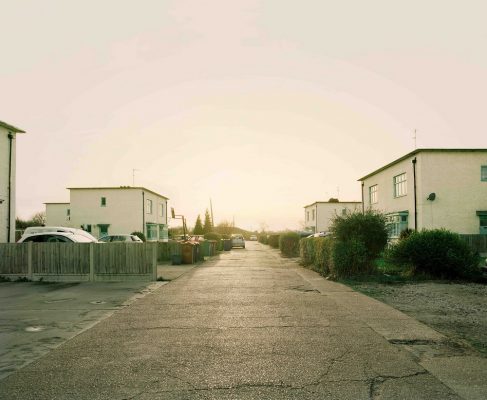 Alan Kane questions hierarchies around artistic production, particularly the distinction between high art and everyday creativity. While his approaches vary, his works bring commonplace objects – from crockery, to items from joke shops or appliquéd badges – under the artistic spotlight. Kane was selected for 'BAS8' (2016), conceived and directed Life Class: Today's Nude for Channel 4 Television and co-authored Folk Archive: Contemporary Popular Art from the UK (2005).
12 Easton Way, Frinton-on-Sea: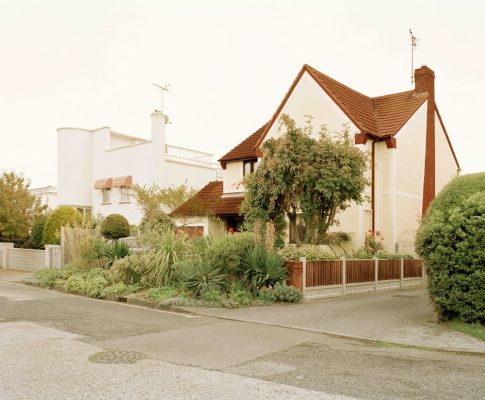 Alan Powers, PhD, is a specialist in 20th century art, architecture and design. He teaches at New York University in London and at the London School of Architecture. His books include Modern: The Modern Movement in Britain, 2005, a pictorial survey of 1930s buildings, and 100 Years of Architecture, 2016, a new global survey of architecture since 1914.
Harlow Shopping Centre building: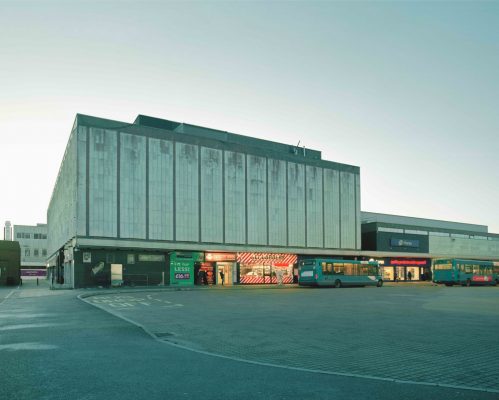 Ellen Thorogood is the Acting Principal Lecturer and Course Leader at Nottingham Trent University in the School of Architecture, Design and the Built Environment. She is author of the paper Britain's first steps in Modernism: Cressing Road and the Clockhouse Way estate 1918–20.
About Radical Essex
Radical Essex is a project aiming to re-examine the history of the county in relation to radicalism in thought, lifestyle, politics and architecture, though a series of exhibitions, commissions, events and festivals. Programming under the themes 'The Modernist County' and 'Arcadia for All', the project will assess the crucial role the county has played in the history of British Modernism, and the utopian ideologies in unique living practices and innovative thinking in the late 19th and 20th Centuries.
The project is led by Focal Point Gallery in partnership with Visit Essex and Firstsite, taking place throughout Essex in 2016 to 2017. Supported using public funding by the National Lottery through Arts Council England it forms part of the countrywide Cultural Destinations programme, a partnership with VisitEngland, supporting arts organisations to work with the tourism sector to deliver projects that maximise the impact culture has on local economies.
Frinton Park Estate, Frinton-on-Sea buildings: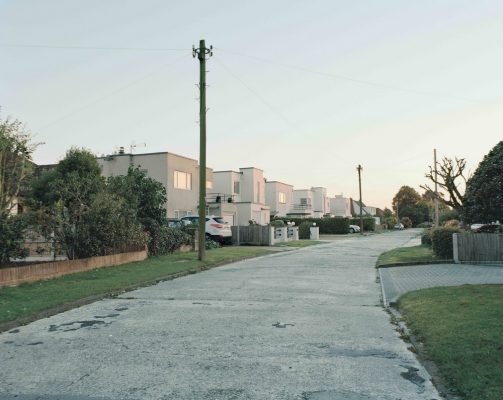 About Focal Point Gallery
Focal Point Gallery is south Essex's only publicly funded gallery for contemporary visual art. It currently produces up to seven major gallery exhibitions a year. Each programme includes a series of educational activities and aims to establish ongoing collaborations with international arts institutions and a wide range of local community groups.
The gallery is located on the ground floor of The Forum building in Elmer Square, 100 yards from Southend Central Station. (Trains every fifteen minutes from London Fenchurch Street, journey time fifty minutes.) Focal Point Gallery is funded by Southend-on-Sea Borough Council and Arts Council England. The gallery also receives regular support from both organisations and additional funding from other trusts and foundations.
Focal Point Gallery, Elmer Square, Southend-on-Sea, SS1 1NB
+44 (0)1702 534108, [email protected]
www.radicalessex.uk @radicalessex
Location: Essex, England, UK
Essex Building Designs
Essex Architecture News
Newhall Be, Harlow, north west Essex
Design: Alison Brooks Architects



photo : Paul Riddle
Newhall Housing
Romford Development, south west Essex
Design: ColladoCollins Architects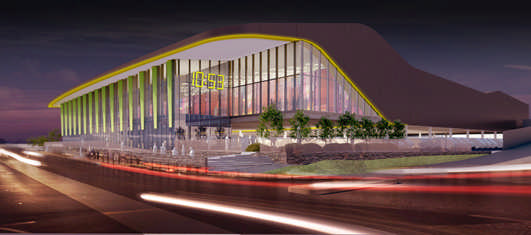 image from architects
Romford Development
Southend Pier
Design: White Arkitekter



photograph : Luke Hayes
Southend Pier Cultural Centre
Brentwood School Sixth Form Centre & Assembly Hall
Design: Cottrell & Vermeulen Architecture



picture : Paul Riddle
Brentwood School Sixth Form Centre & Assembly Hall
Essex Business School, Colchester, University of Essex
Design: BDP, Architects
Essex Business School
firstsite, Colchester
Design: Rafael Viñoly Architects
firstsite
Wildspace Rainham Warehouse
Design: Alison Brooks Architects
Wildspace Rainham Warehouse
Marshland Discovery Zone, Purfleet
Design: Peter Beard_LANDROOM
Marshland Discovery Zone
Wimbish Passivhaus Scheme
Design: Parsons & Whittley Architects
Wimbish Passivhaus Scheme
Essex Buildings
University of Essex Institute For Democracy and Conflict Resolution
Ivor Crewe Lecture Theatre Building
English Architecture
English Architecture Designs – chronological list
County Architecture adjacent to Essex
Buildings / photos for the Essex Architecture Weekend page welcome