Atkins architects office news, Buildings images, Property designs, Firm takeover, Studio projects
Atkins, Architects : Architecture
Contemporary Engineering + Architecture Practice – Design Offices around the World
post updated 13 September 2023
Atkins News
13 Sep 2023
SNC-Lavalin Changing Name To Atkinsréalis



SNC-Lavalin Group Inc. (TSX: SNC), a fully integrated professional services and project management company with offices around the world, today announced that it is rebranding to AtkinsRéalis:
AtkinsRéalis
Atkins News 2020 – 2022
3 December 2022
The Bedelands Academy, Burgess Hill, West Sussex, south east England, UK
Design: Atkins and Faithful+Gould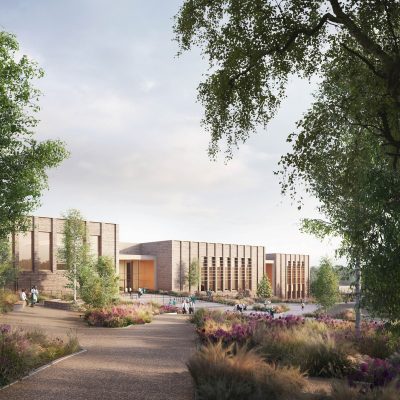 image : Darcstudio
The Bedelands Academy, West Sussex
1 Dec 2020
Dublin T1 Airport Building Renewal, Dublin, Ireland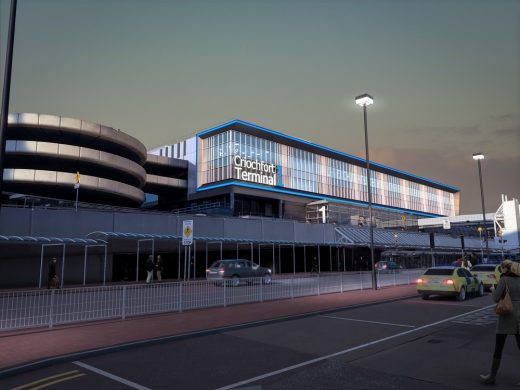 photo : Atkins
Dublin T1 Airport Building
Atkins has been working on a major facelift to Terminal 1 at Dublin Airport under plans that have been lodged this month with Fingal County Council. The design will replace the core façade and roof with a new modern, energy efficient envelope that will completely transform the external appearance of the terminal, giving it a new visual identity.
15 Oct 2020
Education Campus in Alconbury Weald, Cambridgeshire, England, UK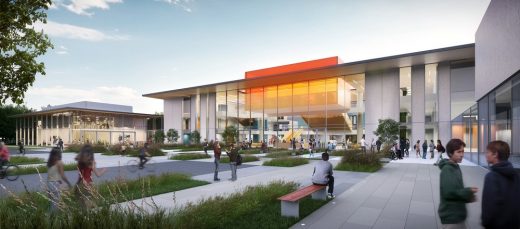 image courtesy of architects
Alconbury Weald Education Campus
Atkins, a member of the SNC-Lavalin Group, has been appointed to provide architecture and engineering services to Morgan Sindall Construction on a £36m new education campus in Alconbury Weald, Cambridgeshire.
6 Aug 2020
Atkins Partnership with AI – nPlan
Atkins forms partnership with AI start up to explore new data driven contracting models for major project delivery.
Atkins – a member of the SNC-Lavalin Group – has formed a partnership with Artificial Intelligence technology start up nPlan to explore new contracting models driven by technology and data which could transform major project delivery across the industry.
The work – which will be supported through funding from Innovate UK – brings together Atkins' extensive project delivery experience and nPlan's cutting edge machine learning technology to identify and assess a new approach to contracting that focuses on collaboration, and changes the way risk is measured, shared and managed across major infrastructure programmes.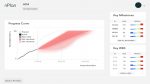 nPlan machine learning technology uses multiple techniques to learn how projects perform. At a high level, the algorithm learns by comparing the individual activities in a baseline schedule to activities in an actualised schedule. This process is repeated hundreds of millions of times building out a knowledge base of project performance which will allow for impartial and collective forecasting, increased transparency between project partners and a shared, improved view of project risk.
The team will work alongside asset owners such as Heathrow Airport to analyse the current contracting models before developing and piloting data and technology driven alternatives over the next 12 months. The research – which forms part of Atkins' ongoing focus and investment into digital solutions that have the potential to transform infrastructure delivery – will also identify how technology can support initiatives, such as the Institute of Civil Engineer's Project 13 and proposed reinventions of New Engineering Contracts. Findings will be shared in autumn 2021 and published in an open industry report.
Richard Robinson, Atkins UK & Europe CEO, said: "The industry has historically been slow to adopt new technology, in part due to the risk and rewards mechanisms of its contracting models.
"As such, there needs to be a step-change if we're going to unlock and encourage innovation which can serve to increase the predictability of project performance and deliver whole-life value to ensure better returns on investment for our clients."
Dev Amratia, CEO at nPlan, said: "Atkins and the wider SNC-Lavalin group were one of our earliest backers and we've worked together for almost two years now.
"We're excited to partner with an immensely talented team to investigate how powerful machine learning and artificial intelligence algorithms can be applied to help solve some of the industry's long-standing problems."
Jon Kerbey, Digital Director at Heathrow, said: "Accelerating and broadening the learning and feedback process on project performance through the use of artificial intelligence has the potential to transform the way in which we procure, plan and deliver projects. We are delighted to be working with Atkins and nPlan on this innovative initiative."
About nPlan
nPlan is an award-winning SME, founded in 2017, which currently employs 20 full-time staff members. They work with contractors, owners, and government agencies worldwide, providing machine learning derived insights to solve the problem of consistently and critically delayed projects in the construction industry.
5 Jun 2020
Atkins Task Force News
Atkins assembles safer public places task force to help local authorities integrate safe social distancing
Atkins – a member of the SNC-Lavalin Group – has assembled a task force to support local authorities in making public spaces safer, as towns, cities and communities begin to 're-open' with the gradual lifting of COVID-19 lockdown restrictions.
Following the publication of the Ministry of Housing, Communities and Local Government's Coronavirus: Safer Public Places – Urban Centres and Green Spaces guidance, an Atkins team made up of built environment specialists will work closely with local authorities – and private sector land owners – to identify issues, interventions and processes to enable safe social distancing within areas – such as urban centres, transport hubs and green spaces – which are likely to have high footfall.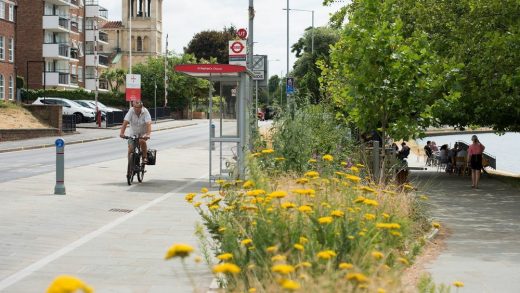 The team will also advise on the funding options available to make any necessary changes which could include the widening of footways, pop-up cycle lanes, social distancing signage, increased cleaning regimes and the implementation of vehicle speed restrictions.
Richard Robinson, Atkins UK & Europe CEO, said: "As the country continues to respond to COVID-19 it's vital that there is space available to socially distance as more people return to work and footfall increases in public places.
"We look forward to working with local authorities to integrate temporary and permanent social distancing measures that are sensitive to their surroundings while providing long-term value for the communities in which they're located."
Atkins' public places taskforce includes urban designers, transport planners, landscape architects and highways engineers with an extensive project portfolio including the 'Go Cycle' scheme in Kingston Upon Thames; a contemporary new urban waterfront space in Broomielaw, Glasgow; and the development of Morecombe's 3.8km promenade.
3 Mar 2020
Poole Gateway building at Bournemouth University, Dorset, Southern England, UK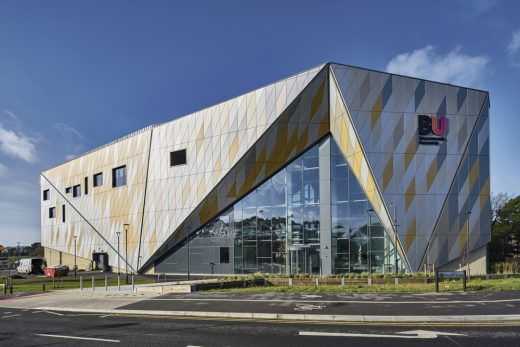 photo from architectural office
Poole Gateway building at Bournemouth University
5 Feb 2020
The Box, Plymouth, Devon, Southwest England, UK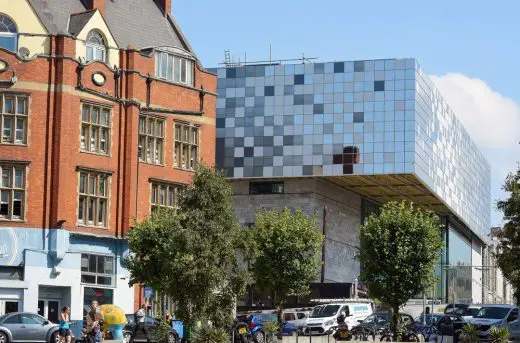 photography : The Box Museum Plymouth – Wayne Perry
The Box and St Luke's Church Cultural Centre in Plymouth
The largest multi-disciplinary arts and heritage space opening anywhere in the UK next year and the biggest in the Southwest of England – combining three separate buildings.
2 May 2018
Innovation Centre and Campus Hub, Easter Bush Campus, Midlothian, Scotland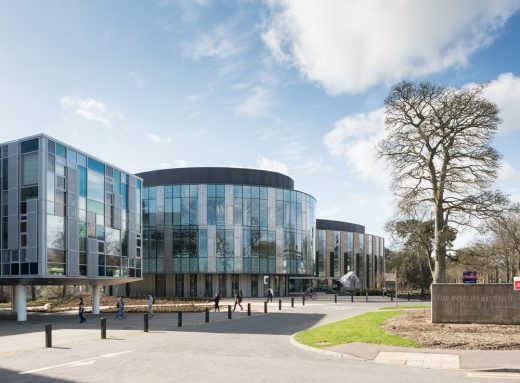 image Courtesy architecture office
Roslin Innovation Centre and Campus Hub
Atkins, a member of the SNC-Lavalin Group, is the designer behind a new animal scienceinnovation centre and campus hub opened at the University of Edinburgh by Her Royal Highness The Princess Royal. The £23 m Charnock Bradley Building at the university's Royal (Dick) School of Veterinary Studies provides a place at the heart of the university campus for staff, students, and businesses to share ideas, innovations and research.
24 Apr 2017
WS Atkins Accepts Takeover Bid
WS Atkins £2.1bn Takeover by SNC-Lavalin
The board of the UK-based construction consultancy Atkins has accepted a £2.1 billion (Dh9.88bn) offer for its business from SNC Lavalin, a Canadian construction and engineering group.
The offer, which was first announced this month, values Atkins at £20.80 per share, a 35 per cent premium on the £15.40 price that the shares closed at on the day before the news broke.
In a statement on Friday, SNC Lavalin said the merger would create a business with revenues of C$12.1bn (Dh32.92bn) and 53,000 employees worldwide. It also said it expects to generate C$120 million in savings by combining the two businesses, C$80m of which is expected to come from Atkins.
Atkins and SNC Lavalin have a significant presence in the Middle East, and the combined business will have more employees in the wider Middle East and Africa than any other global region – 19,625. The company said it expects to generate about 20 per cent of its business from this region once the deal is completed.
source: http://www.thenational.ae/business/property/atkins-board-agrees-to-21bn-takeover-approach-from-canadas-snc-lavalin
4 Apr 2017
WS Atkins Takeover Bid from Canadian Rival
WS Atkins £2.1bn takeover approach from SNC-Lavalin
A potential bidding war could be in prospect after British engineering giant WS Atkins received a £2.1bn bid from Canadian rival SNC-Lavalin just two months after it rebuffed overtures from with US rival CH2M Hill, reports the Daily Telegraph.
SNC-Lavalin, which bought London-listed engineer Kentz for £1.2bn in 2014, has approached Atkins' board intimating a cash takeover at £20.80-a-share.
Burj al Arab in Dubai by Atkins: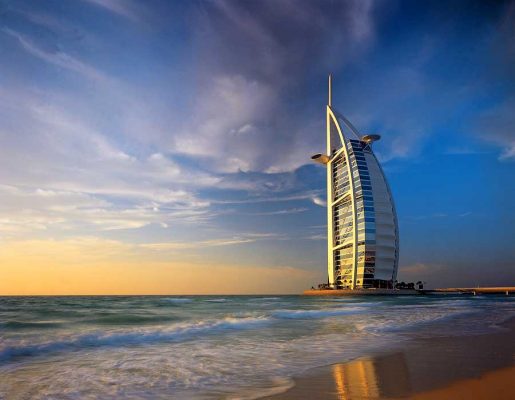 Burj al Arab image : Jumeirah
The approach, 35pc above Atkins' closing share price on Friday night, sent shares in WS Atkins soaring, jumping as much as 30.13pc to trade at a new high of £20.04, after Atkins board said it was at a level it would be prepared to recommend, subject to agreement.
WS Atkins is currently the 14th largest engineering consultancy firm globally, while SNC is the 12th.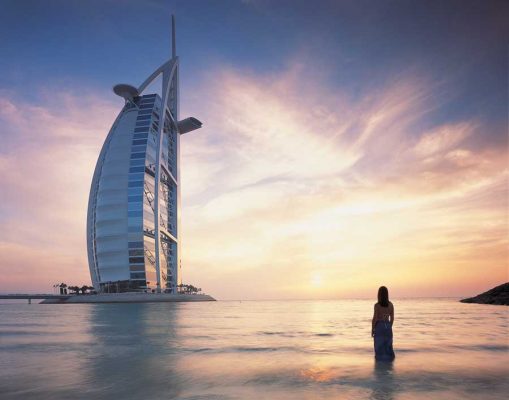 Burj al Arab image : Jumeirah
CH2M Hill are one of the teams in the running to offer Partners Programme, project and cost management services
for the Palace of Westminster restoration in a client advisor role.
SNC-Lavalin is approximately twice the size of Atkins, with 35,000 employees around the world to Atkins' 18,000 employees. In 2014 SNC-Lavalin paid £1.2bn to acquire Kentz Corporation, an oil & gas services company with 15,500 employees in 36 countries. An Atkins deal would top that.
SNC-Lavalin are headquartered in Quebec and run by British-born boss Neil Bruce. The company has offices in more than 50 countries.
SNC Lavalin's UK office is in Croydon, South London.
Website: www.atkinsdesign.com
Recent Design by Atkins
Atkins News 2013, chronological:
16 Aug 2013
Dalmarnock Station, Glasgow, Scotland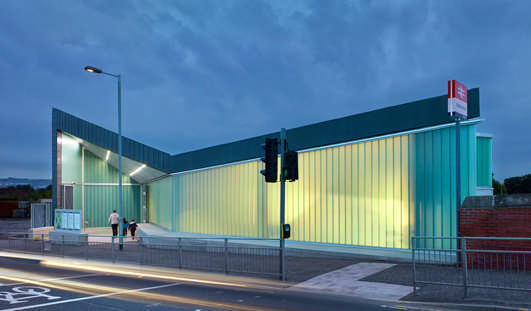 photo © Andrew Lee
The challenge for the architects was to enhance the travelling experience within a new station building that contributes positively to the wider architectural heritage of area. The design philosophy is intended to raise the passenger experience along with the overall quality of place making.
The architects have made a deliberate effort to design a dynamic sequence of spaces that inform and direct passengers through the station in a simple, elegant manner. Transitions between high and low spaces form an identifiable route through the building from platform to street.
28 Feb 2012
Huarong Hengqin Tower, Zhuhai, south east China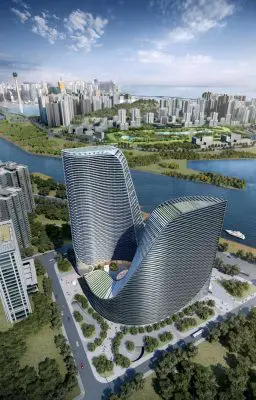 picture from architects office
Huarong Hengqin Tower Zhuhai
The firm has been appointed to design the Huarong Hengqin Tower in Zhuhai, China. Atkins' architecture and urban design studio was selected by the developer Huarong Real Estate through a design competition, to provide an eye-catching and modern design which specifically responds to the site and the environment.
Company News for 2012
21 Mar 2012
Bahrain hosts ICE Brunel Lecture Tour
Atkins' Middle East chairman and former chief executive Keith Clarke last night delivered his Brunel International Lecture in Bahrain on behalf of the UK's Institution of Civil Engineers (ICE). His lecture was under the patronage of the Minister of Energy, Dr. Abdul-Hussain bin Ali Mirza and supported by the Bahrain Society of Engineers.
The lecture, entitled "Beyond rhetoric – delivering a low carbon society", set out Keith Clarke's views on the challenges of tackling climate change from the point of view of the engineering design sector.
Keith Clarke is an environmental champion and was responsible for overseeing the development of Carbon Critical Design as part of Atkins' response to climate change. His contribution to the engineering and construction industry was formally recognised with his inclusion in the UK New Year's Honours List 2011, when he was awarded a Commander of the Order of the British Empire (CBE) by Her Majesty Queen Elizabeth II.
During his lecture Keith said: "It's imperative that we move beyond the rhetoric and into a new results-driven era with urgency. Combating climate change requires a massive transformation of our infrastructure networks, in particular the urgent decarbonisation of energy generation, and if we don't act now we risk seriously jeopardising our future quality of life.
"Engineers have been devising theories and planning for the shift to a low-carbon society for several years now, but the time is up – we must now put the theory into practice. We have to shift the focus from intellectualisation and hypothesising to action and delivering results, and this must be driven from within industry."
The Brunel Lecture Series was established by the ICE in 1999 in memory of Isambard Kingdom Brunel, one of the world's most respected pioneering engineers. Keith Clarke began his two-year term as the Brunel lecturer in May 2010.
28 Jun 2011
Atkins Win Sherborne Qatar Design Competition



image from RIBA
Sherborne Qatar School, Doha : Competition Winner
The architecture firm are announced today as the winners of the competition to design the new Sherborne Qatar School to be built in Doha, Qatar. The competition was organised on behalf of the Sherborne Qatar Board of Governors by RIBA Competitions.
Chinese growth drives Atkins recruitment



picture from firm
Atkins China
Glasgow Supercampus, Scotland
New Campus Glasgow, Scotland : design contest win with Michael Laird Architects of Edinburgh
Durrat Marina, Bahrain – progress: (link down the page)



picture from architects office
Atkins to speak at Ecobuild 2009
Anara Tower, Dubai, UAE



picture from architects firm
Anara Tower : 600m+ skyscraper
Atkins wins prestigious global honour



picture from architects
The Holcim Foundation award for DIFC Lighthouse, Dubai
Gulf States Building Awards
Held in Dubai: Engineering Consultant of the Year winner
17 Nov 2008: Gulf States Building Awards
Entrepreneurial Woman of the Year



picture from architects office
Elspeth Duxbury, youngest director at the firm
Middle East Architect Awards
Firm wins Middle East Architect of the Year and Young Architect of the Year
9 Oct 2008: Middle East Architect Awards
Middle East renewable energy research



picture from architect
Atkins Project : Pioneering research and development
Buildings by Atkins
Designs by Atkins, alphabetical:
2CDE Dubai, UAE
2006-



picture from architects
Dubai Building
21st Century Tower, Dubai, UAE
–



picture from architects
21st Century Tower
Al Mas Tower, Dubai, UAE
–



render from practice
Al Mas Tower Dubai
Al Salam Tecom Tower, Dubai, UAE
–



render from firm
Al Salam Tecom Tower
Bahrain World Trade Centre, Manama, Bahrain
–
Twin skyscrapers



render from firm
Bahrain World Trade Centre
Beach Front Hotel, Dubai, UAE
–



render from firm
Beach Front Hotel
Burj al Arab, Dubai, UAE
1999



render from office
Burj al Arab
Business Bay Executive Towers, Dubai, UAE
–



render from architecture firm
Business Bay Towers
Chelsea Tower, Dubai, UAE
–



render from architecture office
Chelsea Tower
DIFC Lighthouse, Dubai, UAE (see link at top of this page)
2008-



render from architectural firm
DSEC Commercial Tower, Dubai, UAE
–



render from architecture firm
DSEC Commercial Tower
Durrat Al Bahrain, Bahrain
–



render from architecture firm
Durrat Al Bahrain
Durrat Marina Masterplan, Bahrain
–



render from architecture office
Durrat Marina Masterplan
Iris Bay, Dubai, UAE
2006-



image from architects firm
Iris Bay Dubai
Iris Mist, Dubai, UAE
–



image from architect office
Iris Mist
Jumeirah Beach Hotel, Dubai, UAE
1997



image from architects practice
Jumeirah Beach Hotel
Millennium Tower, Dubai, UAE
–



image from architect
Millennium Tower
Nomas Towers, Juffair, Bahrain
2008-



image from architect
Nomas Towers Bahrain
P17 Tower, Dubai, UAE
–



image from architect
P17 Tower
Pier 8 Tower – Dubai Marina, Dubai, United Arab Emirates
2008



picture from architects
Pier 8 Tower Dubai
Sama Tower, Dubai, UAE
–



picture from architects
Sama Tower
The Address, Dubai, UAE
–



picture from architects
The Address
Trump International Hotel & Tower, The Palm Jumeirah, Dubai, UAE
2006-


image from architects
Trump Hotel Tower Dubai
Atkins Architects : alphabetical list of all projects
Location: Epsom, Surrey, UK – & various international offices
Architects Practice Information
About Atkins
Atkins (www.atkinsglobal.com) is one of the world's most respected design, engineering and project management consultancies, employing over 18,300 people across the UK, North America, Middle East and Africa, Asia Pacific and Europe. We build long-term trusted partnerships to create a world where lives are enriched through the implementation of our ideas. You can view Atkins' recent projects here.
About SNC-Lavalin
Founded in 1911, SNC-Lavalin is a fully integrated professional services and project management company with offices around the world. SNC-Lavalin connects people, technology and data to help shape and deliver world-leading concepts and projects, while offering comprehensive innovative solutions across the asset lifecycle. Our expertise is wide-ranging — consulting & advisory, intelligent networks & cybersecurity, design & engineering, procurement, project & construction management, operations & maintenance, decommissioning and sustaining capital – and delivered to clients in four strategic sectors: EDPM (engineering, design and project management), Infrastructure, Nuclear and Resources, supported by Capital. People. Drive. Results. www.snclavalin.com
Previously:
Atkins – architects
The architectural firm plans, designs and enables the delivery of complex capital programmes for clients in the public and private sectors across the globe. Atkins is the largest multidisciplinary consultancy in Europe; the largest engineering consultancy in the UK; and the world's third largest design firm.
Current projects by this international architecture firm include:
– In the defence sector, the MoD's Future Rapid Effects System (FRES) programme, overseeing the development of the next generation of medium weight armoured vehicles for the military;
– Significant road and rail contracts, including a £65 million, three-year resignalling contract in Basingstoke;
– High-profile architectural designs, such as Durrat Al Bahrain, a spectacular 20 sq km seaside city resort on the south coast of Bahrain comprising 13 man-made islands.
Atkins was named among the "20 Best Big Companies to Work For 2006′ by The Sunday Times; 'Construction Consultant of the Year 2005' by Building; and 'Consultant of the Year Major Firm 2005' by New Civil Engineer.
Middle East Buildings
Wild Wadi Water Park, Jumeirah Beach Resort, Dubai, UAE
Design: Atkins



photo from Jumeirah
Wild Wadi Water Park
Buildings / photos for the Atkins Architects page welcome
Website: https://www.atkinsglobal.com/