Washington DC Architecture Images, USA Buildings Photos, Architects, District of Columbia Design News
Washington, D.C. Buildings : Architecture
Key Architectural Developments in the United States of America Capital: Built Environment
post updated August 9, 2023
Washington DC Architecture Designs – chronological list
Washington, D.C. Architecture Walking Tours by e-architect – tailor-made architecture tours in the US capital city.
Washington, D.C. Architecture News
Washington, D.C. Architecture News, chronological:
Bothell Fire Stations 42 and 45 in Washington
6Acres Residence, Redmond, Washington State
July 13, 2023
Global War on Terrorism Memorial, the National Mall, Washington, DC, United States of America
Design: Marlon Blackwell Architects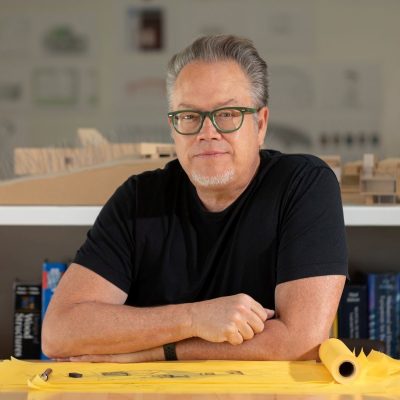 photo : Mark Jackson. Courtesy Marlon Blackwell Architects
Global War on Terrorism Memorial Washington, DC
Nov 10, 2022
Rubell Museum DC, 65 I St SW, Washington, DC 20024
Design: Beyer Blinder Belle Architects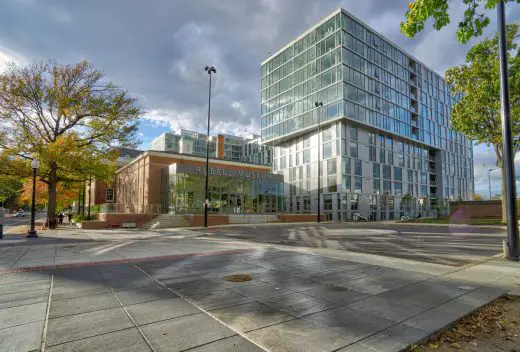 photo : Chi Lam
Rubell Museum DC
Located at 65 I Street in Southwest DC, less than a mile from the Capitol and National Mall, the museum building presents exhibitions of works drawn from the Rubell Family's unparalleled and ever-expanding collection of contemporary paintings, sculptures, photographs, videos, and site-specific work by American and international artists. Residents of Washington, DC receive free admission, providing expanded opportunities for the wider community to engage in a dialogue with the artists of our times.
May 12, 2022
Royal Norwegian Embassy, USA, Washington, D.C., USA
Design: Fentress Architects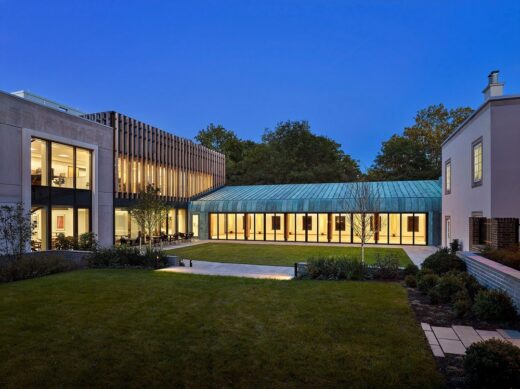 photo © Alan Karchmer / OTTO
National Presbyterian Church Washington, D.C.
Established in 1905, Norway's Embassy is located on the venerable Embassy Row in Washington, DC between the Vice President's residence and the National Cathedral. It's 1970-era Chancery recently underwent an 30,000-square-foot expansion and renovation. Fentress Architects designed this essential element of Norway's largest embassy complex in to be culturally symbolic, architecturally harmonious, modernized, sustainable and universally accessible.
Nov 10, 2021
VMDO Architects News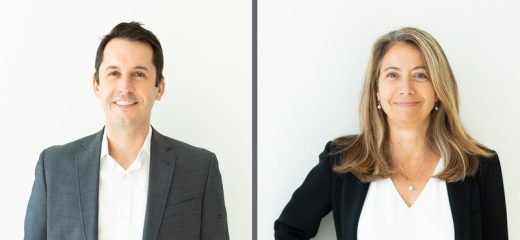 photo courtesy of architects office
National Presbyterian Church by VMDO Architects Washington, D.C.
VMDO Architects, an architecture firm specializing in design for educational clients and communities, has welcomed Maria Casarella, AIA, and Brian Gruetzmacher, AIA, to its design team. Both designers join the company's growing Washington, DC-based team, an office VMDO established in 2018 in response to the District's Clean Energy DC Omnibus Act.
October 30, 2021
National Presbyterian Church Washington, D.C., 4101 Nebraska Ave NW
Design: Beyer Blinder Belle Architects & Planners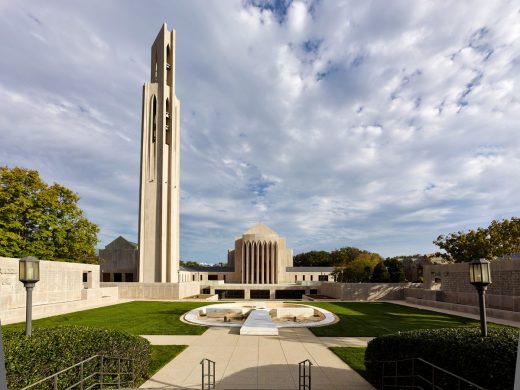 photo : Alan Karchmer
National Presbyterian Church Washington, D.C.
Beyer Blinder Belle Completes Renovation and Expansion of D.C. Modern Gothic Landmark, the National Presbyterian Church. The renovation honors the iconic building while providing modern upgrades, improving accessibility, and revitalizing the surrounding public space.
Sep 22, 2021
Gallery 64, 65 Eye Street, SW
Design: Beyer Blinder Belle Architects & Planners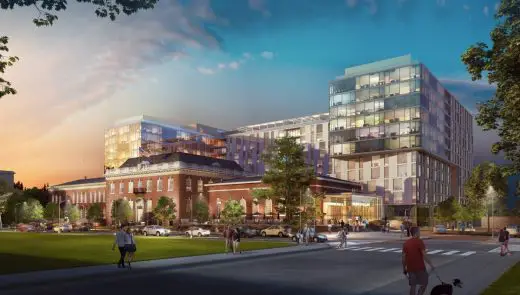 rendering courtesy Beyer Blinder Belle
Gallery 64, Washington, D.C.
Beyer Blinder Belle Announce Groundbreaking of Gallery 64, Mixed Use Multifamily Development And Future Home of Rubell Museum on Historic Site. The renovation, adaptive reuse, and redevelopment of the historic, former Randall Junior High School and site will create a vibrant arts campus with a contemporary art museum and Gallery 64, a new 12-story apartment building.
Aug 11, 2021
Five rejected White House designs that were never built, brought to life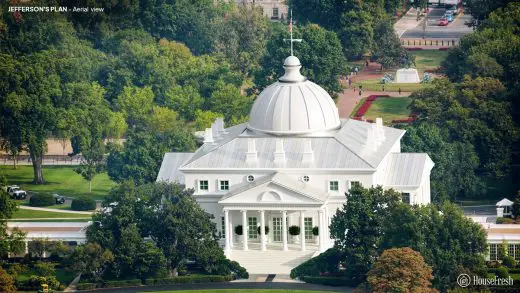 image : HouseFresh
White House Alternative Designs
With its pristine white porticos and hallowed oval office, The White House is one of the most famous buildings in the world, instantly recognised around the globe as the home of politics and power.
Nov 19, 2020
Planet Word Museum Building
Design: Beyer Blinder Belle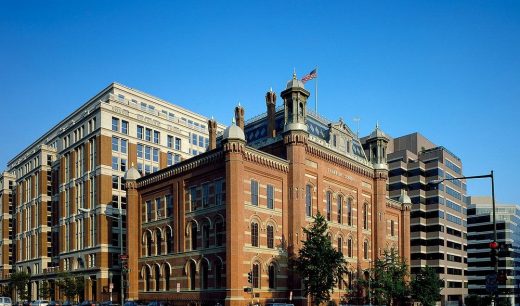 photographs in the Carol M. Highsmith Archive, Library of Congress, Prints and Photographs Division
Planet Word Museum
Beyer Blinder Belle  (BBB) announces that  Planet Word, a revolutionary museum dedicated to the power, beauty, and fun of language, opened to the public on October 22nd. The Museum is housed in D.C.'s historic and long-vacant Franklin School, which was revitalized by Beyer Blinder Belle.
Oct 5, 2020
Amaris Waterfront Condominium, Hoffman-Madison Waterfront
Design: Rafael Viñoly Architects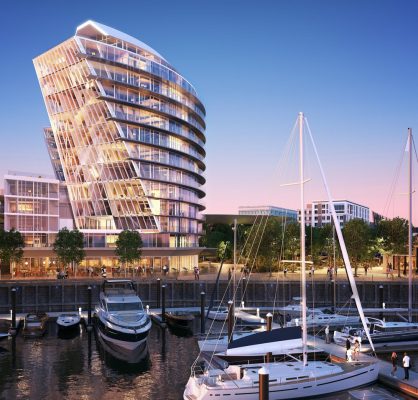 picture from architect
Amaris Waterfront Condominium
HMW, a joint venture of Hoffman & Associates and Madison Marquette, the co-developers of The Wharf, today announced that its highly-anticipated Phase 2 condominium building will be called Amaris. The 96 unit, 12-story, luxury waterfront residential building's name is derived from Latin and means "you are loved."
January 27, 2020
Charles River Associates Washington, D.C. Offices
Design: Elkus Manfredi Architects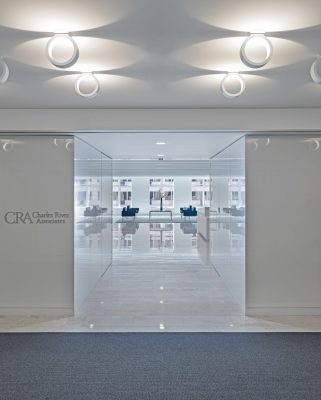 photograph © Jasper Sanidad
Charles River Associates Washington, D.C. Office
The Washington, D.C., design adapted the standards and space metrics that Elkus Manfredi had established through the firm wide workplace consulting process prior to designing the Boston office.
Nov 12, 2019 & Sep 19 & 18, 2019
Designing Visitor Screening Centers at Historic Monuments and Landmarks
The Washington Monument, on the National Mall in Washington, D.C. is welcoming visitors back this Thursday, September 19 after having been closed since 2016 for elevator repairs and the construction of a new visitor screening center designed by Beyer Blinder Belle Architects & Planners.
The 555-foot-tall structure's screening center replaces the temporary structure put there after the terrorist attacks of September 11, 2001. The new glass-and-steel facility offers full ballistic and blast protection and includes queuing space for 18-20 visitors at a time, screening equipment, an accessible restroom for National Park Service and U.S. Park Police staff and a security office. More than one million tourists are expected to be screened there this year.
The center – much like the newly-opened Statue of Liberty screening facility designed by architecture firm FXCollaborative on Liberty Island in New York City which sees more than four-million visitors per year – is part of a new wave of security structures being built at U.S. historic monuments and landmarks.
Providing enhanced security protocols while complimenting and not distracting from the overall visitor experience, and people flow, at historic sites, buildings and museums remains a challenge for the architects designing these solutions.
Washington Monument Visitor Screening Facility
Sep 3, 2019
Corcoran School of the Arts and Design, GW University
Sep 13, 2018
Rock Creek House Washington, D.C.
May 7, 2018
Coach House
Design: Gardner Architects LLC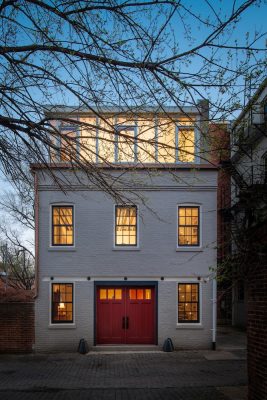 photograph : John Cole
Coach House in Washington, D.C.
Coachhouse comprises a two-story brick building that was originally constructed as a garage between 1907 and 1911. It was historically associated with the adjacent mansion built in 1905, the rear of which is visible in the context photos. Coachhouse is situated on an alley and a major avenue – Florida Avenue – with a courtyard between the building and the street.
Apple Retail Store, Carnegie Library
Design: Foster + Partners Architects



image Courtesy of architects
Carnegie Library Apple Store Building
The project will rehabilitate and modernize the Carnegie Library building to become a retail and education facility. The building will be leased jointly by the Historical Society of Washington, D.C. (HSW) which will continue to operate its research library, exhibit galleries, and administrative offices there, and a retail tenant which will operate a retail, events, and educational facility in the building.
Apr 28, 2017
Ontario Residence, Washington, D.C.
Design: David Jameson Architects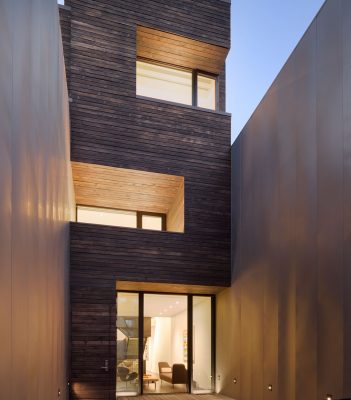 photo : Paul Warchol
Ontario Residence, Washington, D.C.
In the late 1800's, Washington DC developers built groups of row dwellings in typically full block increments. Among the longer streets of L'Enfant's Plan, anomaly lots would emerge at the confluence of competing row dwelling developments. Often these lots would be left as interstitial space and utilized for community gardens.
Nov 16, 2016
Gallaudet University International Design Competition Winner
Design: Hall McKnight, architects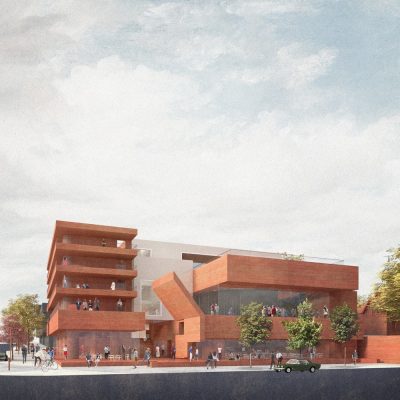 image © Gallaudet University / Malcolm Reading Consultants/ Hall McKnight
Gallaudet University International Design Competition
The winning design for Gallaudet University, an internationally-recognised centre for Deaf Culture, offers a new global model for bridging the hearing and deaf worlds. This is the first phase in a 1.2 m square foot development project between Gallaudet and The JBG Companies to regenerate university-owned land along 6th Street, adjacent to its historic campus.
Sep 24, 2016
National Museum of African American History and Culture
Design: Freelon Adjaye Bond Smith Group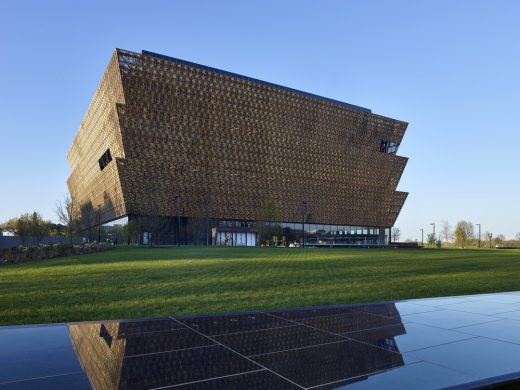 image courtesy Freelon Adjaye Bond Smith Group
National Museum of African American History and Culture Building
Mar 1, 2016
Student Center at Georgetown University
Design: ikon.5 architects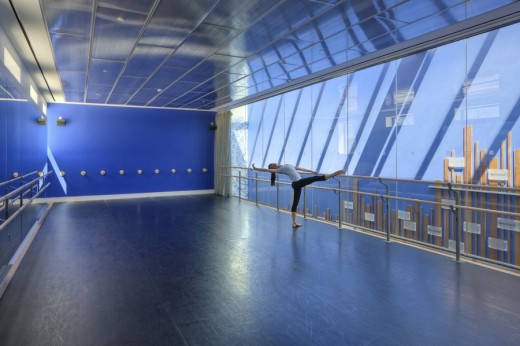 image from architect
Student Center at Georgetown University, Washington, DC
Established in 1789, Georgetown is the nation's oldest Catholic and Jesuit university. It is a leading US academic and research institution.
Feb 1, 2016
'The Weight of Sacrifice' Memorial Design
Design: Joseph Weishaar with sculptor Sabin Howard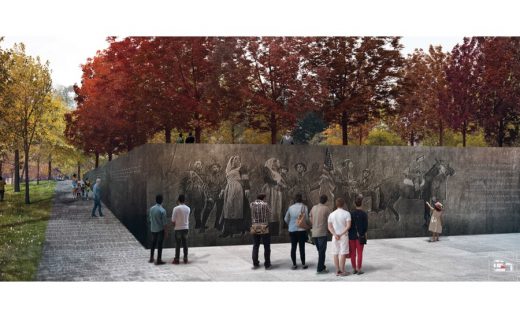 image from architect
The Weight of Sacrifice Memorial in Washington, D.C.
WWI Centennial Commission Selects "The Weight of Sacrifice" for Memorial in Washington, D.C.
Jan 8, 2016
Washington Redskins New American Football Stadium
Design: BIG architects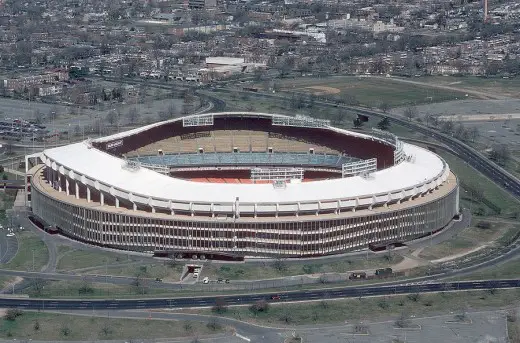 photograph courtesy Wikipedia Commons ; Author: MSGT KEN HAMMOND ; Date: 1988
Washington Redskins New American Football Stadium
Nov 4, 2015
2050 M Street
2050 M Street in Washington DC
Oct 24, 2013
St. Elizabeths East Gateway Pavilion – G8WAY DCWard 8, Congress Heights Neighborhood, District of Columbia
Design: Davis Brody Bond Architects and Planners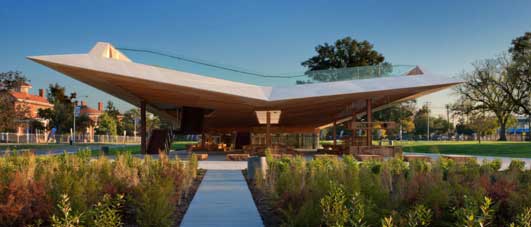 photo from architects
St. Elizabeths East Gateway Pavilion
Washington, DC: On October 23rd, Mayor Vincent C. Gray, DC government officials, community leaders and the members of the design and construction team celebrated the opening of St. Elizabeths East Gateway Pavilion. The G8WAY DC is located at the center of the District of Columbia's Congress Heights neighborhood in Ward 8.
Mar 13, 2013
Smithsonian Institution Master Plan
Design: BIG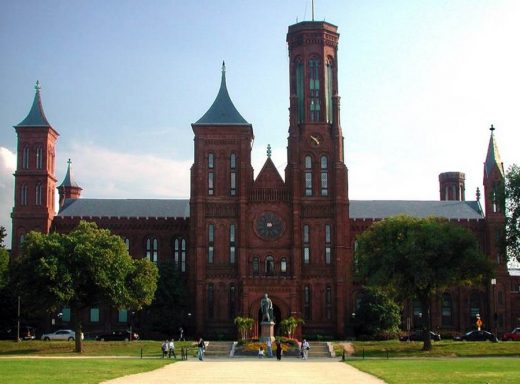 photo from architects
Smithsonian Institution Master Plan
BIG leading a Core Design Team including Surface Design, Traceries and Robert Silman Associates, further supported by Atelier Ten, GHT Limited, Wiles Mensch, Weidlinger Associates, VJ Associates, Protection Engineering Group and FDS Design Studio is today officially announced as the winning team to rethink the historic Smithsonian campus, world's largest museum and research complex consisting of 19 museums, the National Zoological Park and nine research facilities.
United States Capital City Building Designs in 2012
Dec 3, 2012
1730 Pennsylvania Avenue, Washington DC, USA
Design: Krueck & Sexton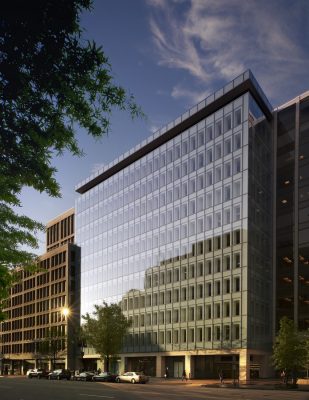 photo © Anice Hoachlander
1730 Pennsylvania Avenue
This building renovation integrated performance, design excellence and execution to repair the failing façade of a high-profile building only steps away from the White House.
Aug 15, 2012
Washington Union Station building redevelopment into Iconic Transportation Hub
Design: HOK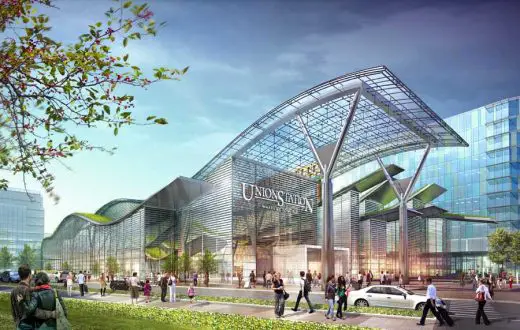 image courtesy of Amtrak
Washington Union Station Building
Amtrak recently released a master plan, developed with HOK and Parsons Brinckerhoff, to revitalize Washington Union Station. The plan envisions a vibrant intermodal center with increased capacity and renewed commercial activity. It was developed in collaboration with developer Akridge and several regional transportation agencies.
May 5, 2012
National Mall Design Competition for Union Square
Davis Brody Bond / Gustafson Guthrie Nichol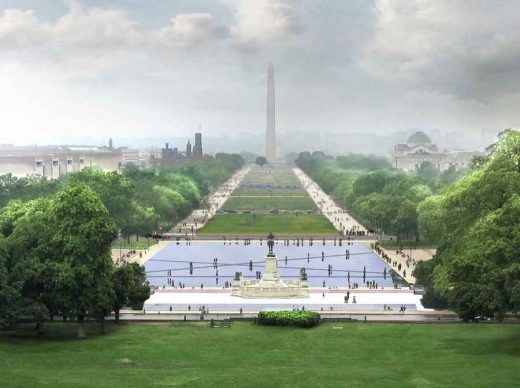 image Courtesy of GGN, © Methanoia
Union Square National Mall Washington DC
Seattle-based landscape architects Gustafson Guthrie Nichol and New York-based architects Davis Brody Bond are selected as winners of the National Mall Design Competition for Union Square. The design competition, organized by the Trust for the National Mall, was a three-stage process through which a jury of eight esteemed professionals selected a design team for each of the three re-design sites of the National Mall.
Washington DC Building Designs in 2011
Dec 2011
National Mall Design Competition
National Mall Design Competition : Shortlisted architects + designers
Ten design teams have come another step closer to redesigning a portion of the National Mall. The National Mall Design Contest announced the finalists of stage two. Each team, made up of architecture and landscape architecture firms, advance to the next level, during which they will design their concepts for one of three areas on the Mall.
Apr 7, 2011
Washington Convention Center, CityCenter DC
Design: Foster + Partners



image : Foster + Partners
Washington Convention Center
Washington DC Architecture
We've selected what we feel are the key examples of Washington DC Buildings, USA. We aim to include projects that are either of top quality or interesting, or ideally both.
We cover completed Washington DC buildings, new building designs, architectural exhibitions and architecture competitions across the state. The focus is on contemporary buildings but information on traditional buildings is also welcome.
Major Washington DC Building Designs, alphabetical:
1100 and 1150 First Street
Design: Krueck & Sexton with Gensler



photo : Krueck+Sexton
1100 First Street office building
Eisenhower Memorial Design
Design: Frank Gehry, architect



image from architects
Eisenhower Memorial
Embassy of The Czech Republic
Design: Your Building Here



image from architect
Czech Republic Embassy
National Museum of African American History and Culture
Design: Freelon Adjaye Bond Smith Group



image courtesy Freelon Adjaye Bond Smith Group
National Museum of African American History and Culture : Designs
Newseum, 555 Pennsylvania Ave., N.W., Washington DC
Polshek Partnership with Ralph Appelbaum Associates



picture : Eric Taylor © EricTaylorPhoto.com
Newseum Washington DC
Smithsonian Museum Redevelopment – Robert and Arlene Kogod Courtyard
Foster + Partners



photo : Nigel Young / Foster + Partners
Smithsonian Institute
Swiss Embassy, Washington DC
Design: Steven Holl Architects



photo © Andy Ryans from Steven Holl Architects
Washington DC building
United States Capitol, Capitol Hill
Architects: Thornton; Hallet; Latrobe; Bulfinch



Model by Timothy Richards, Bath, England
The Capitol Washington DC
U.S. Capitol Visitor Center
RTKL



photo © Maxwell MacKenzie
U.S. Capitol Visitor Center
Washington DC Architecture Designs – No Links
British Embassy
–
Edwin Lutyens
Corcoran Gallery & School of Art
–
Gehry Partners
German Embassy
–
Egon Eiermann
Holocaust Museum
–
Ralph Applebaum
House renovation, Eastern Market
2007
David Jameson Architect Inc
Smithsonian Institution, Patent Office Building
–
Eric Owen Moss
United States Institute of Peace Headquarters
–
Moshe Safdie Architects
United States Supreme Court
–



Model by Timothy Richards, Bath, England
US Institute of Peace, The Mall
–
Moshe Safdie
More Washington DC Buildings online soon
Location: Washington DC, USA
American Architecture
Washington DC Architect Offices
Neighbouring State/Country Architecture to Washington DC
Vietnam Veterans Memorial
1982
Maya Lin
Arab Cultural Center Washington DC
Monolab



picture from architect
Arab Cultural Center : Architecture Competition
RIBA Awards 2007 – Swiss Embassy wins RIBA International Award 2007
Buildings / photos for the Washington, D.C. Architecture page welcome