Mexican Homes, Residential Architecture Mexico, Real Estate News, Modern Houses
Mexican Houses: Properties
Residence Developments México, Interesting Contemporary Central America Properties
post updated 24 Apr 2021
Mexican Properties
New Residential Buildings Mexico
e-architect selected what we feel are the key examples of Mexican Houses, with a focus on innovation and strong design quality.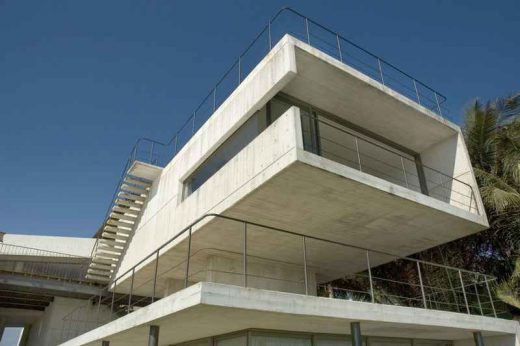 image courtesy of architects
We cover completed Mexican residential buildings as well as new building designs.
Mexican Residences – Latest Designs
Key Residential Architecture in Mexico, alphabetical:
20 Apr 2021
Casa L&J, Zapopan Jalisco Property
19 Jan 2021
Casa Colorada, Valle de Bravo
27 July 2020
Casa CMV in Valle de Bravo, Mexico City
27 July 2020
Casa CRA in Coyoacan
23 July 2020
CVC House
Design: Estudio MMX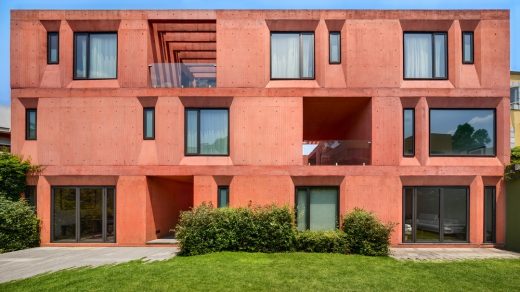 photograph : Rafael Gamo
Casa CVC in Coyoacan, Mexico City
This Mexican property design is generated from the articulation of the garden´s exterior spaces, terraces and the central patio with the spaces that were required by the client, as a way to generate a dialogue between the built space and the open space.
12 June 2020
Alencastre 360 House, Mexico City
Architects: HEMAA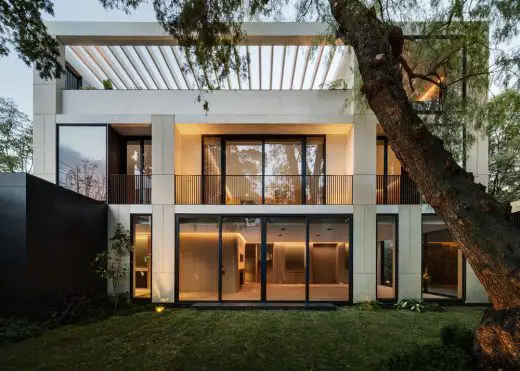 photograph : Rafael Gamo
Alencastre 360 House in West Mexico City
This new Mexican property is located on a corner in the West side of Mexico City. It responds to three key premises: the preservation of previously existing trees as core elements of the project, the isolation from the street's inherent transit, and the incorporation of an ample architectural program on a plot with limited dimensions.
28 Mar 2020
River House in Valle de Bravo
27 Oct 2019
Pedegal House, Mérida, Yucatán
Design: R79 taller de arquitectura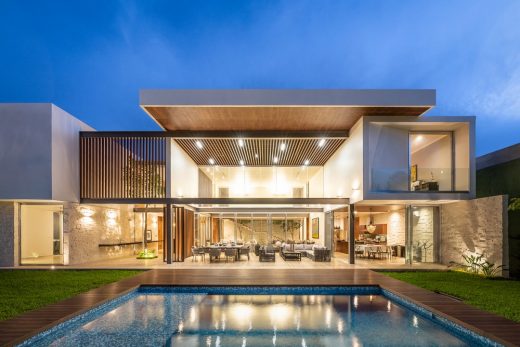 photograph : Manolo R Solís
Pedegal House in Mérida, Yucatán
The succession of blind volumes on the exterior of this residence is faithful to R79's position of "not showing" and enabling the complete understanding and enjoyment of the space only to those who have been granted the confidence to enter the house.
18 Sep 2019
H12 Apartment House in México City
25 Apr 2019
Casa Huizache, San Miguel de Allende
Architect: Paul Cremoux W.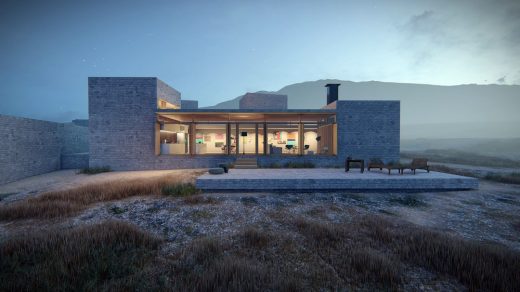 image Courtesy architecture office
Casa Huizache
A new house and studio for a painter responds to a series of topics such as the relationship with the physical context, the needs of the client, security and a limited budget.
Mar 27, 2019
House A in Valle de Bravo
Architects: Metodo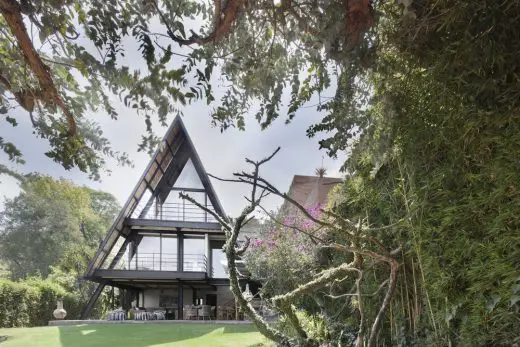 photography : Tatiana Mestre
House A in Valle de Bravo
Architecture has the capacity of situating us in space, and making the inhabitability of a site possible. In many ways, it is the most powerful tool that humans have to fully interact with its surroundings and natural environment.
26 Mar 2019
Profiles House in México City
23 Mar 2019
Sidral House
14 Mar 2019
Casa Cozumel, Quintana Roo
Architects: Sordo Madaleno Arquitectos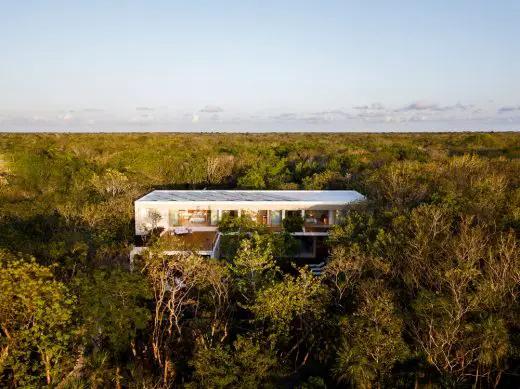 photograph : Rafael Gamo
Casa Cozumel in Quintana Roo
On the beautiful island of Cozumel in Quintana Roo, this 1,325 sqm luxury residential project is located on a 5,200 sqm site with 38 meters of beachfront, offering superb views of the Mexican Caribbean.
Aug 17, 2018
T&N Villa, residencial La Laguna I. Puerto Cancún, Q.ROO
Architects: sanzpont [arquitectura]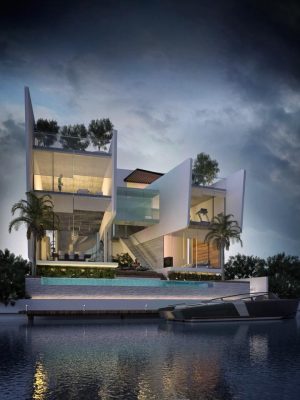 image Courtesy architecture office
New Villa in Puerto Cancún
The residential project is located on lot intended for single family housing. The property extends over two floors, with a basement level for parking, and a roof level.
23 Feb 2018
Amsterdam 75 House, Hipódromo, México D.F.
Design: Jorge Hernández de la Garza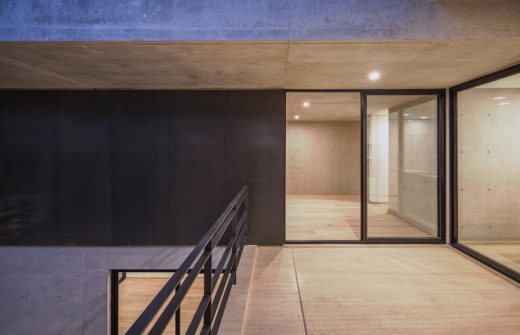 photo : Jorge Hernández de la Garza
House in Hipódromo
Amsterdam 75 is located in the neighborhood Hipodromo of Mexico City in a rectangular area where the intervention consisted of solving 5 departments of different types and an additional dwelling which is inside an old house catalogued by the Institute National of Fine Arts.
Mexican Houses Archive
Mexican Houses up to and including 2017
Dec 22, 2017
Casa Ithualli, Monterrey, Ciudad de México
Design: Miró Rivera Architects (MRA)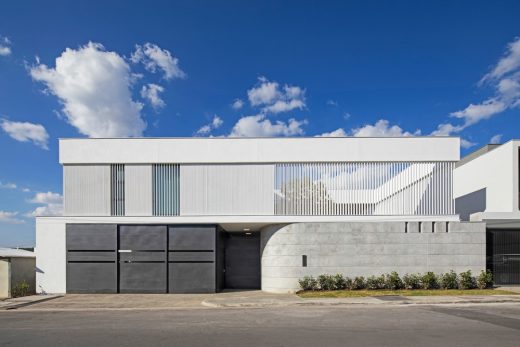 photograph : Adrián Llaguno | Documentación Arquitectónica
Casa Ithualli, Monterrey
This is a modern residence that will be raffled off on Friday, December 22 in a nationwide lottery to raise money for college scholarships.
10 Nov 2017
Casa AR in Mexico City
Design: ARCO Arquitectura Contemporánea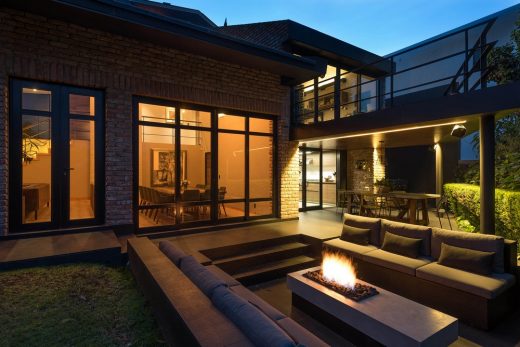 photograph : Jaime Navarro
Casa AR Mexico City House
Casa AR is the result of remodeling and extending a residence —in a 1,000 sq m lot constructed in the 80´s— located on the west side of Mexico City.
4 Nov 2017
House OM1, Guadalajara
Architects: AE Arquitectos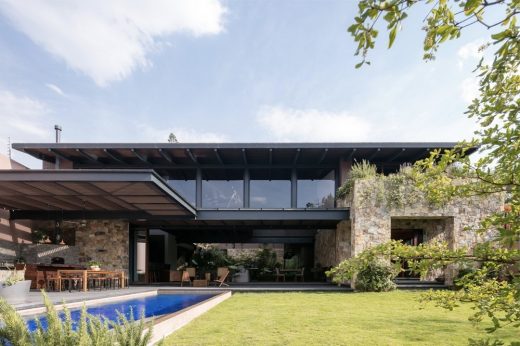 photo © Lorena Darquea
House OM1 Guadalajara
A property conceived as a solution to balance two different concepts: the first was to create a space where modern-day needs such as intimacy or leisure are sufficed; the second requirement was for the house to have an old fashioned aesthetic where wood and stone were the main materials used.
8 Sep 2017
Irekua Anatani House, Avandaro
Design: Gerardo Broissin of Broissin Architects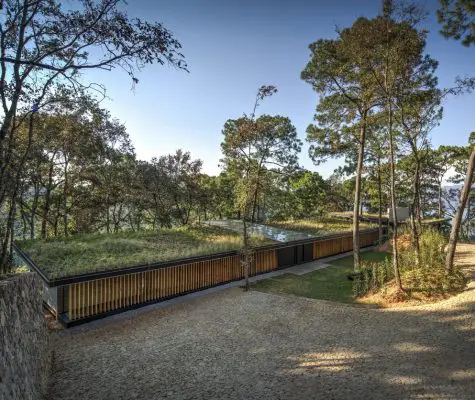 photo : Alexandre D' La Roche
New House in Avandaro
The name Avandaro comes from Purepecha (native language) word that means, place of the orchard. It was a territory originally inhabited by the tarasco indigenous people, from whose language this house takes its alias, Irekua, Family house, and Anatani, to be under a tree.
17 Aug 2017
Casa SFA, Torreón
Design: Arqmov Workshop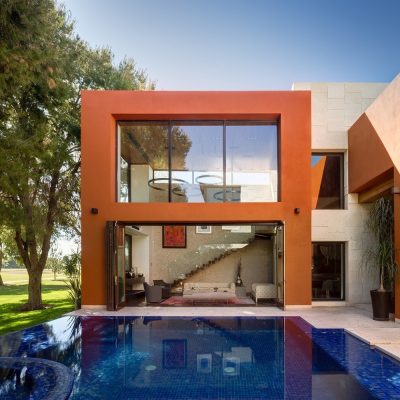 photo : Rafael Gamo
Contemporary House in Torreón
The SFA house is a refurbishment project that is faithful to the client's specific requirements. Arqmov Workshop initially suggested a brand new project, given the previous (quite unfortunate) refurbishment work on the property.
Aug 9, 2017
SCI-Arc Faculty Design New Social Housing for Rural Mexico
SCI-Arc Faculty Design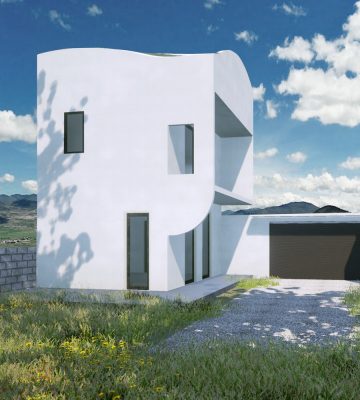 image © John Enright of Griffin Enright
Social Housing for Rural Mexico
Mexico's Institute of the National Fund for Workers' Housing selected six SCI-Arc faculty to finalize designs addressing housing needs in a variety of environmental and economic climates across Mexico.
13 Jun 2017
Casa Nirau in Mexico City
Design: PAUL CREMOUX studio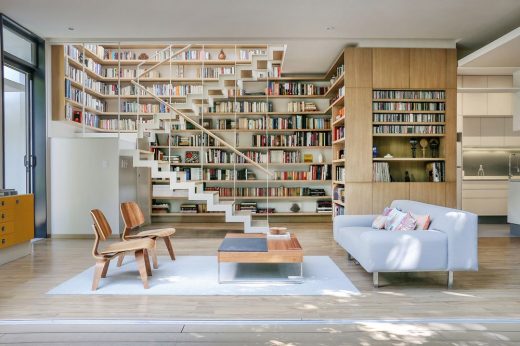 photo : PCW
Casa Nirau in Mexico City
The project foresees the opportunity to use reinterpretation as a consistent creative tool. By mimicking orientation strategy and a very simple functional diagram, the new construction relinks to the notion of history and accustomed-living behavior patterns.
28 Apr 2017
Casa DTH, Zapopan, Jalisco
Design: Elias Rizo Arquitectos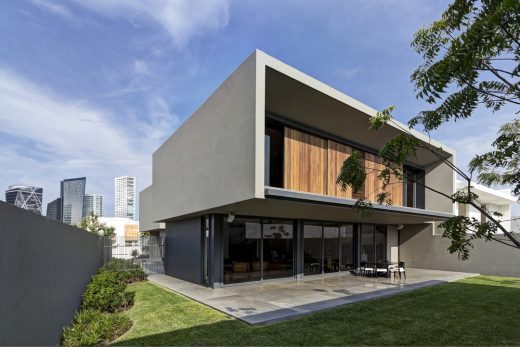 photograph : Marcos García
Casa DTH, Zapopan
Casa DTF was built within the confines of a private residential community and raised privacy issues. In the case of Casa DTF the house program was resolved in three levels. The program distribution allows for a clear separation of private and public functions.
20 Apr 2017
Casa GG, Tapalpa, Jalisco
Design: Elías Rizo Arquitectos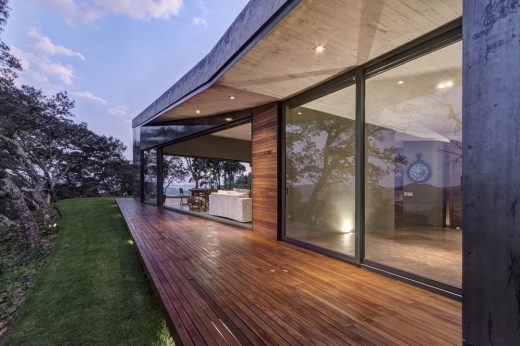 photograph : Marcos García
Casa GG in Tapalpa
The project of the GG house came from a very particular commission. Our client, a middle-aged single man, wanted to build a weekend house in the clearing of a forest, on a property in the woods. In addition to the topographical constraints, we found that the project assumed unusual requirements in terms of privacy that allowed a more open relationship between spaces and the environment.
18 Apr 2017
Casa Oval, Zapopan, Jalisco
Design: Elias Rizo Arquitectos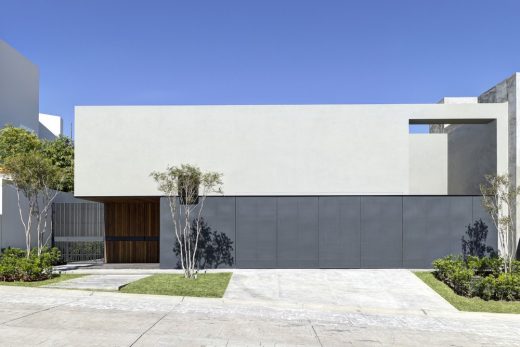 photograph : Marcos García
Casa Oval in Zapopan
The commission for casa Oval came from a young family with clearly defined needs and aspirations. This project presented a challenge that has become increasingly prevalent among Mexican architects: to build a house in a cloistered residential community that often imposes arbitrary, traditionalist aesthetic restrictions on all construction.
17 Apr 2017
Casa SE, Zapopan, Jalisco
Design: Elias Rizo Arquitectos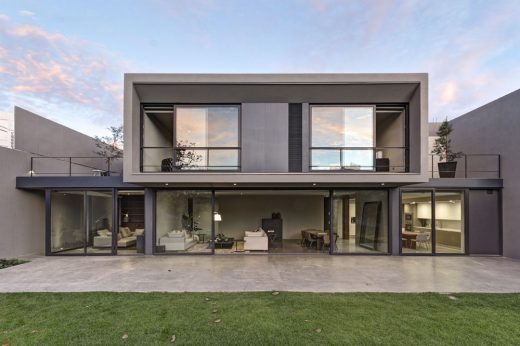 photo : Marcos García
Casa SE in Zapopan
Casa SE was built in a traditionally residential quarter located in the western parts of Guadalajara. It was commissioned as a permanent home for a family of 4 adults.
Contemporary Mexican Homes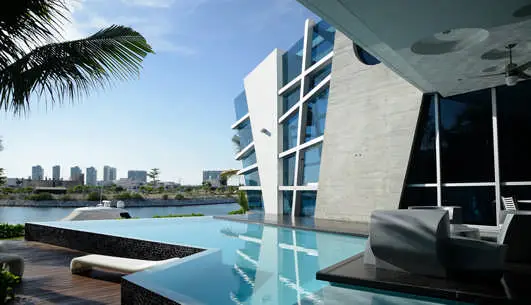 photo from architect
Contemporary Mexican Homes – properties featured earlier on e-architect
More Mexican Residential Architecture online soon
Location: Mexico, North America
Mexican Architecture Walking Tours
Rojkind arquitectos – Mexican Architect
Mourning House, Mexico City
Mourning House Mexico City
Buildings / photos for the Mexican Residential Architecture page welcome
Website: Visit México