London Festival of Architecture 2022 Theme, LFA Architectural Festival News, Design Events
London Festival of Architecture 2022
post updated 13 January 2022
London Festival of Architecture launches call for entries and reveals Destinations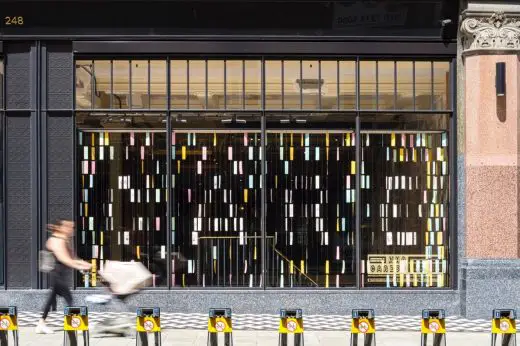 photo © Gareth Gardner
This summer, the London Festival of Architecture (LFA), the world's largest annual architecture festival, returns for its 13th edition across June. LFA 2022 will once again transform London's neighbourhoods with a series of installations, exhibitions, talks and special events that will bring people together as London continues to reopen:
LFA 2022 – London Festival of Architecture News
12 October 2021
'Act' revealed as London Festival of Architecture 2022 theme
Tuesday 12th of October 2021 – The London Festival of Architecture (LFA) has announced that 'Act' will be its theme for the 2022 edition of the festival when its month-long public events programme returns from 1-30 June 2022. Ahead of the call for entries in January, the festival has also unveiled the curatorial panel for 2022.
London Festival of Architecture 2022 Theme News
For the second year the London Festival of Architecture has asked its network of event organisers, supporters and followers to suggest a theme for the festival. The proposals were then considered by the festival's curatorial panel, who selected 'Act' as a word with multiple meanings and associations that will allow event organisers – large and small, old and new – to produce a rich and varied programme celebrating architecture on London's public and global stage.
Over the coming weeks the London Festival of Architecture will be publishing a series of viewpoints and reflections upon the theme by the curatorial panel and others, to inspire event organisers' thinking ahead of the call for entries in January 2022.
LFA 2019 – City of London Corp – Bodies in Urban Spaces: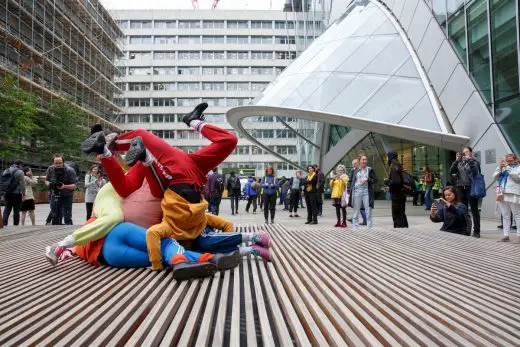 photo © Luke O'Donovan
Rosa Rogina, director of the London Festival of Architecture, said:
"'Act' promises to be a fascinating theme for the London Festival of Architecture 2022 – and in many ways a natural choice as we continue to emerge from the pandemic while facing enormous issues that have never gone away.
"After such as long time of enforced passivity, the imperative to act is felt by so many of us, whether we are architects or not, while the pandemic has exposed so many things that need to change. How, for instance, should architecture act in the face of the climate emergency, social injustice and the needs of a changing society? How can architects make their actions felt beyond their profession – how can they be heard more clearly, become more valued or collaborate more meaningfully?
LFA 2019 – LFA x Design Museum – Manifestos for the New Generation Talk: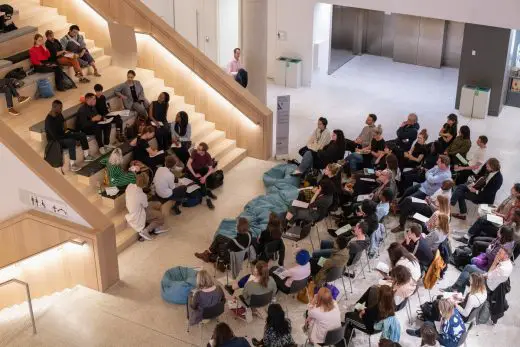 photo courtesy of London Festival of Architecture
"In another sense, architecture can be seen as an act – something that creates spectacle, joy and myriad other responses. As life returns to normal, let's celebrate architecture's performative power and its almost theatrical ability to animate our streets and spaces, to inspire us, and of course to enrage us.
"As humans our days are filled with everyday acts – for instance acts of kindness, our interactions with friends, families, colleagues and strangers. How does architecture shape those acts? For me, architecture is more than something that's there in the background: it acts as an agent in every aspect of our lives that deserves to be explored and celebrated.
"I'm delighted that the festival's curatorial panel chose 'Act' as such an interesting theme for 2022. None of us want to be prescriptive in how it should be interpreted and brought to life in the festival – that's for our fantastic network of events organisers across London and around the world to do. Over the coming months I'm looking forward to seeing ideas come forward, and I can't wait to see them take shape in June."
LFA 2019 – Rob Fiehn – Learning From Las Vegas: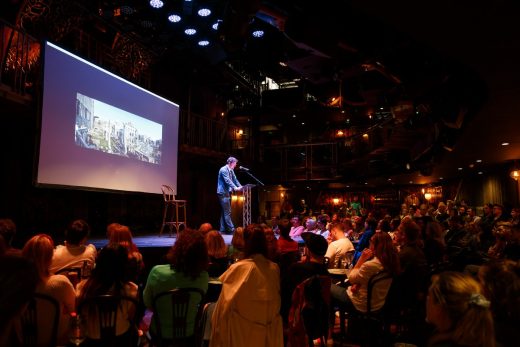 photo © Luke O'Donovan
Farouk Agoro, an artist and architect who sits on the LFA's 2022 curatorial panel, said:
"'Act' as this year's theme is very exciting as it creates an opportunity for multiple interpretations. After two years of physical restrictions in public and private interaction, it will be interesting to see how various practitioners can engage with the performative nature of what 'Act' could represent. After what has been a collective period of contemplation, now is the time to throw open the doors for communal acts of care, perhaps a celebratory spectacle or even new ideas to solve old problems using a variety of mediums."
The call for entries for the 2022 London Festival of Architecture will open in January 2022, before proposed events are considered by the festival's curatorial panel.
LFA 2021 – Impact Dance & tp bennett – Ten-a-City: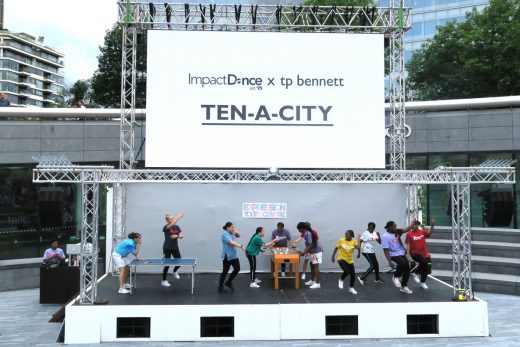 photo courtesy of London Festival of Architecture
London Festival of Architecture 2022 Curatorial Panel
The curatorial panel for the 2022 London Festival of Architecture includes:
– Farouk Agoro (artist and architect)
– Amanprit Arnold (senior infrastructure policy officer, Greater London Authority)
– Zoheb Iqbal (architect, entrepreneur and start-ups mentor and supporter)
– Prudence Ivey (editor, London Evening Standard Homes and Property)
– Priya Khanchandani (head of curatorial, Design Museum)
– Chris Laing (architectural designer, activist and founder of Signstrokes)
– Vicky Richardson (head of architecture and Drue Heinz Curator, Royal Academy)
LFA 2021 – Feilden Clegg Bradley Studios – What is Net Zero Carbon: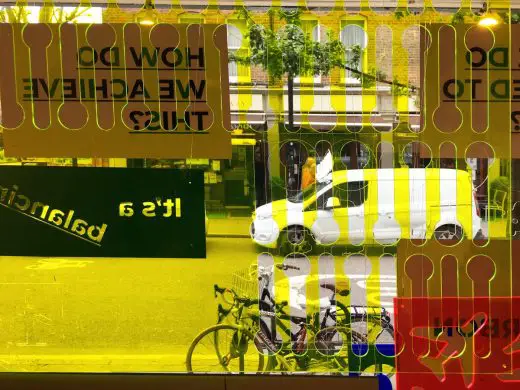 photo courtesy of London Festival of Architecture
London Festival of Architecture
Background
The London Festival of Architecture (LFA) is the world's largest annual architecture festival and has been exploring the theme of 'care' through a hybrid programme in 2021. The LFA is part of New London Architecture (NLA), and has a mission is to support London's architectural and design talent, enthuse and engage with the public, and find new ways to look at familiar places.
In 2020 the LFA explored the theme of power, and celebrated innovation and design through a digital events programme last June. A year-round programme of design competitions, design charrettes, campaigns and other activities also champions London as the best place in the world to practice and enjoy architecture.
Twitter: @LFArchitecture
Instagram: @LondonFestivalofArchitecture
www.londonfestivalofarchitecture.org
LFA 2021 – Tereza Buskova – Hidden Mothers: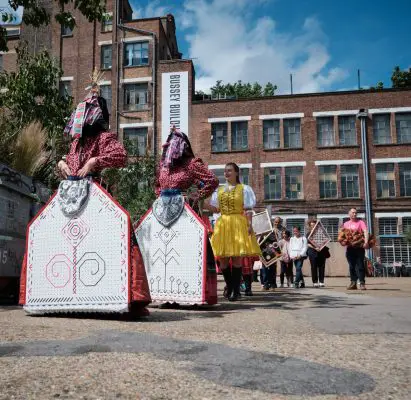 photo © Carl Gibbons
Farouk Agoro is an artist and architect based in Brixton, London. Farouk is interested in how all forms of art influence and inform our understanding and perception of space at large, whether individually or as communities. With a desire to explore and integrate personal, social and cultural narratives into his creative practice, Farouk frequently collaborates with friends and colleagues.
Most recently, he was part of the team who won the competition, in association with the Dulwich Picture Gallery, for an art installation within the new Tessa Jowell Health Centre. He also collaborated with Resolve Collective on the Railway Bridge installation in central Brixton and worked with Something&Son on the Peckham Palms project. He acts as a design director for Nooma Studio.
Amanprit Arnold is an experienced international built environment strategist and researcher with over 10 years' experience. She has delivered independent strategic advice to governments, institutions, and companies on a range of urban development and land-use challenges. She is currently at the GLA as a Senior Infrastructure Policy Officer to develop infrastructure policy recommendations relevant to areas such as decarbonisation, planning system and regulatory reform, infrastructure data and innovation tools, and diversity and inclusion. Previously, Amanprit was a Senior Manager at ULI and Global Research Manager at RICS. She is also a proud British Sign Language (BSL) user
Working with startups around the world, Zoheb Iqbal helps to accelerate and strengthen the growth of a world wide network of entrepreneurs. From early stages of the entrepreneurial journey to innovation within industry. With organisations such as NatWest, IBM, RCA, United Nations, Google and Visa as well as governmental institutes. Zoheb works to facilitate, mentor and coordinate the experience of entrepreneurs everywhere, challenging entrepreneurs to build in intensive programs centered on action, innovation and education. His current work is focused on Techstars, Startupweekend Techstars in partnership with Google for startups, StartupBoost, and his latest venture Katalist. Zoheb is also an architect and co-founder of several startups, he is inspired by community development and bringing people together to make significant change in the world.
Prudence Ivey is the editor of the Evening Standard's Homes & Property. She previously ran the property sections at a number of London local papers and worked as an editor at art and architecture book publishers.
Writer and curator Priya Khanchandani is the head of curatorial at the Design Museum in London. Trained at Cambridge University and the Royal College of Art, she went on to work at the Victoria and Albert Museum and then as Head of Arts Programmes for India at the British Council, before becoming the first female editor of Icon Magazine. She is a regular commentator on design, a Trustee of the Hepworth Wakefield and a steering committee member of Design Can.
Chris Laing is an Architectural Designer, Activist and Founder of Signstrokes which is an online platform that teaches BSL interpreters and Deaf users different signs for architectural terminology. This is an open resource for the deaf community so that specific architectural terminology can be made fully accessible.
Chris is in the process of establishing "Deaf Architecture Front" Which is a campaign to build bridges between the Deaf community and the Architectural world, which he is currently researching to find better resources on behalf of the DAF. Christopher has been working at Haworth Tompkins since 2017 and recently started his new role as Part ll Architectural Assistant.
He completed his MA at Royal College of Art where he was nominated for the Spatial Justice Award for his thesis project. He previously studied Architecture for BA at Kingston and studied Interior Architecture at UCA. His research interests include; DeafSpace -To develop a new mediation role to facilitate cohesion between Architecture and Deaf community. Chris is keen to facilitate engagement between young members of the Deaf community and the spatial practice industry. He is keen to see greater opportunities for the field of architecture benefiting from Deaf peoples' perspectives in the near future.
Vicky Richardson is a curator, writer and educator specialising in architecture and design. She recently joined the Royal Academy of Arts and her first exhibition Light Lines: the Architectural Photographs of Hélène Binet opens in October 2021.
Vicky has held a number of leading roles in design and architecture, as Associate Director of London School of Architecture and Director of Architecture, Design and Fashion at the British Council where she was Commissioner of the British Pavilion at Venice Architecture Biennale. She is an Honorary Fellow of the RIBA and has been named by Debretts as one of 20 most influential people in British architecture.
LFA 2022 images / information from London Festival of Architecture 121021
London Festival of Architecture Past Events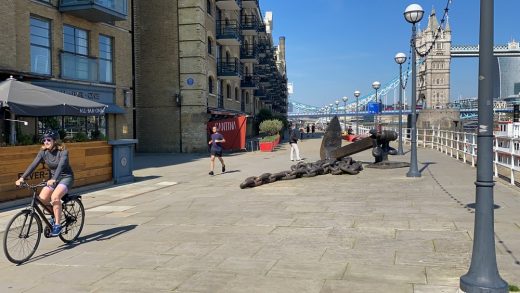 photo © Steven Ehrlich
London Festival of Architecture 2021
London Festival of Architecture 2020
Reimagining Butler's Wharf LFA 2020
Coal Drops Yard
Architects: Heatherwick Studio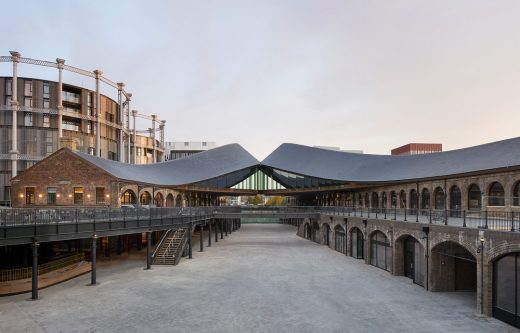 photo © Hufton+Crow
Coal Drops Yard
Bloomberg HQ London – 2018 Stirling Prize Winner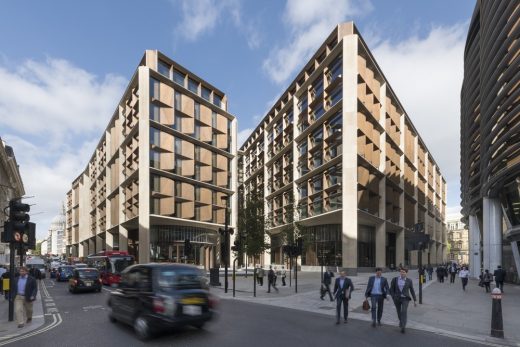 photo © Nigel Young / Foster + Partners
Bloomberg European Headquarters in London Building
London Festival of Architecture
Liminal by Wolfgang Buttress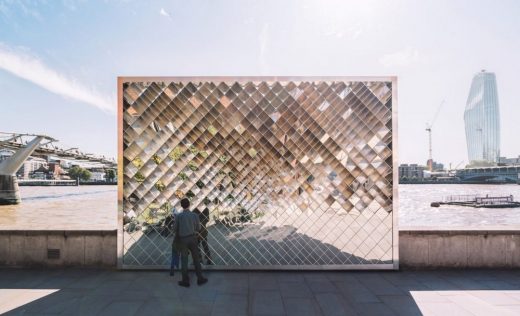 image © Sam Scales
London Festival of Architecture City Parklets 2019
Flanders Architecture Institute Exhibition in London
LFA Thessaly Road Railway Bridge Contest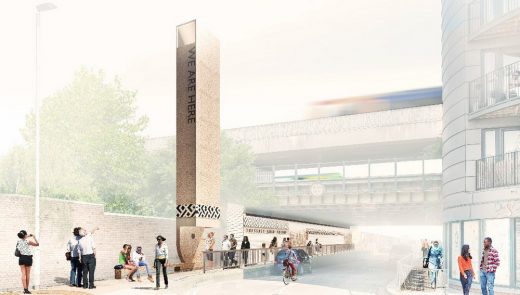 LFA London Bridge Public Realm Competition Shortlist
London Bridge Public Realm Competition Shortlist News
London Festival of Architecture Dulwich Pavilion Shortlist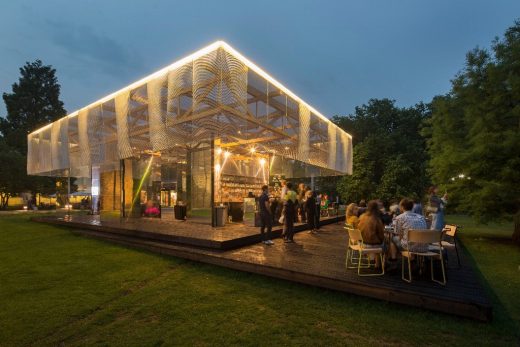 photo courtesy of LFA
Dulwich Pavilion 2019
London Festival of Architecture 2017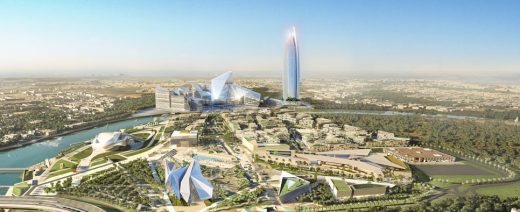 image courtesy of LFA
London Festival of Architecture 2017
London Festival of Architecture Installations 2016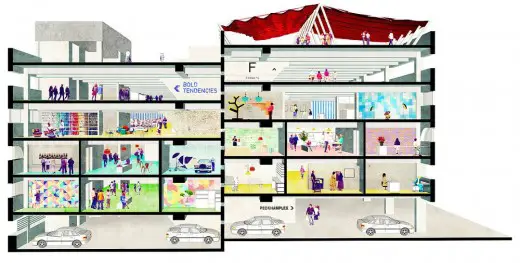 image from RIBA
London Festival of Architecture Installation in Clerkenwell
London Festival of Architecture Installation by Wilkinson Eyre
Festival of Architecture London
London Festival of Architecture
Location: 26 Store St, Fitzrovia, London WC1E 7BT, UK
London Architecture
London Architecture Links – chronological list
London Architectural Walking Tours by e-architect
Comments / photos for the London Festival of Architecture 2022 page welcome