Zero Carbon Homes UK, House of Lords Eco Building Ruling, Architect, Project, Image
House of Lords Zero Carbon Homes Ruling
Sustainable Housing UK: British Built Environment Policy News
27 Apr 2016
House of Lords Zero Carbon Homes Ruling News
House of Lords Reinstate Zero Carbon Homes Policy
In a report published today the House of Lords 'Select Committee on National Policy for the Built Environment' announced a strong statement to the Government to reinstate the Zero Carbon new homes standard.
Amongst other items it concludes:
"The Government should reverse its decision to remove the requirement for new homes to generate no net carbon emissions (known as the "zero carbon homes" policy)…. The Government must set out and implement a viable trajectory towards energy efficiency and carbon reduction in new homes."
BRE Zero Carbon Home for reference: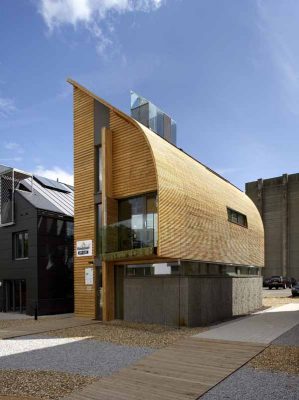 image from architects
Article in full: Zero Carbon Homes House of Lords Ruling
For more info:
House of Lords Zero Carbon Homes Ruling
Bolton Eco House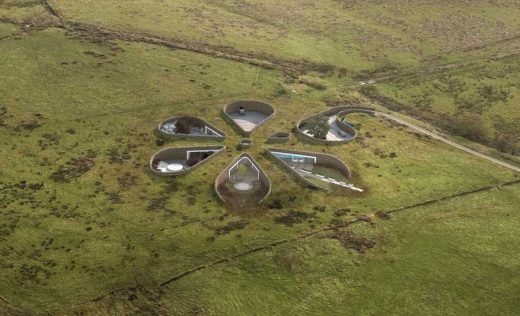 image from architects
Zero Carbon Home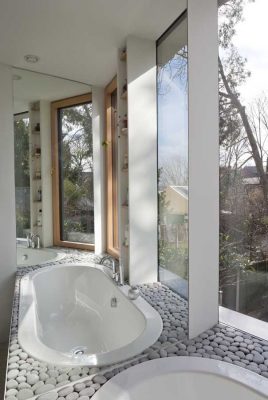 photo © Martine Hamilton Knight
Sustainable Buildings : Brief informal discussion re some of the issues



image from architects
Short-sighted Government housing policy will not meet objectives:
UK Government Housing Policy – external link
19 February 2016
"The National Policy for the Built Environment Committee today asserts the importance of delivering a better built environment and criticises current government policy as unlikely to meet demand for either the quantity or quality of houses we need. The Committee is concerned about the quality of new developments, and about the risk of housing delivery being prioritised at the expense of other elements of the built environment."
Sustainable Architecture Archive


photograph : Enrique Browne
So what can architects do to assist?
The RIBA Sustainability Hub includes sustainability information such as design strategies and case studies.
Sustainable design aims to reduce the adverse effect of human activities on our world, particularly climate change.
Architecture is responsible for about 45% of the carbon dioxide (greenhouse gas) emissions in the UK. Architects are a large part of the problem of tackling climate change, and consequently the solution – sustainable architecture.
30 Oct 2012
Sustainable Architecture Videos
Films about the Built Environment and the Climate
e-architect feature a series of eight videos from Green.TV about creating sustainable cities, all sadly archived now due to broken links:
Interview with Daniel Libeskind, Architect
How do you involve the local community when developing your architecture projects?
Interview with Richard Rosan, President of Urban Land Institute
Why is capturing land value not more widely used as a way to finance infrastructure investments?
Interview with Pablo Vaggione, Lead author of the UN-Habitat Guide for city leaders
What is the ideal density for a city to be sustainable?
Interview with Mpho Franklyn Tau, Mayor of Johannesburg
How important is it to involve Johannesburg's citizens in the city's planning programmes?
Interview with Joan Cloas, Head of the UN-Habitat
What are the key elements for good urban planning in the 21st century?
Interview with Holger Dalkmann, CEO Embarq/WRI
How does urban planning influence our transportation patterns?
Interview with David Cadman, President ICLEI
How are climate issues linked to urban planning and sustainability?
Interview with Abha Joshi-Ghani, Senior Manager World Bank
With scarce resources, what solutions are available to finance the infrastructure needs of cities?
Sustainable Architecture – external link
Bloomberg "Global Warming Fight Threatened by Debt Crisis as Kyoto Fades"
AFP "Climate talks bust-up feared despite dire warnings"
Sustainable Design : article by Trevor Tucker. 15 Sep 2009
Sustainable Architecture News Scotland
Example of sustainable architecture:
Panyaden School, Thailand
Design: 24H > architecture



photo © Ally Taylor / Panyaden School
Thailand School Building
Bill Dunster Architects : ZED Factory, London, UK – sustainable architecture practice
Sustainable Architecture Design : article by Trevor Tucker. 18 Aug 2009
Sustainable Buildings Archive
Bennetts Associates : Sustainable architects practice
Sustainable Homes
Slateford Green, Edinburgh – 'car-free homes'
Sustainable house : Skye, Western Isles, Sctoland by rural design



image © rural design architecture and landscape, scotland
Sustainable Architecture : Lotte Glob House
Sustainable Architecture : David Douglas Centre
Sustainable Building Design : article by Trevor Tucker. 18 Aug 2009
Sustainable Architecture Links
DTI Low Carbon Buildings Programme: www.lowcarbonbuildings.org.uk
Greener Homes & Buildings: www.ghb.org.uk
Guidance on procuring higher recycled content in construction: www.wrap.org.uk
Forest Stewardship Council – FSC: www.fsc.org
BREEAM: www.breeam.com
Healthy Building Network: www.healthybuilding.net
Sustainable Build: www.sustainablebuild.co.uk
Comments / photos for the House of Lords Zero Carbon Homes Ruling – Sustainable Architecture page welcome