Why does everyone want a German kitchen tips, Home interior design guide, Property cooking space advice
Why Does Everyone Want a German Kitchen?
7 Apr 2021
The kitchen is one of the most used areas in the entire house. That's why it only makes sense to want to get the best kitchen there is. Besides, when you upgrade your kitchen, you are also increasing the property value of your home. It's no wonder you will find your friends raving on and on about the latest Schmidt Kitchen range.
If those two primary reasons aren't enough to get you to check out the latest German kitchen designs for your home, then this article is for you. Here are reasons why German kitchens are pretty popular.
Uncompromised design
Kitchens are a substantial investment. So it's always best to get what you pay for the first time. If there's one thing you can always be sure of, German kitchens never compromise when it comes to designs. You can always bet to find one that caters to the style of your home and suits your tastes.
Besides, the best way to control your kitchen's design is getting a German kitchen. That's because German kitchens guarantee everyone a kitchen in the style or taste of their dreams. Even so, you can be sure that aesthetics don't mean a lack of functionality.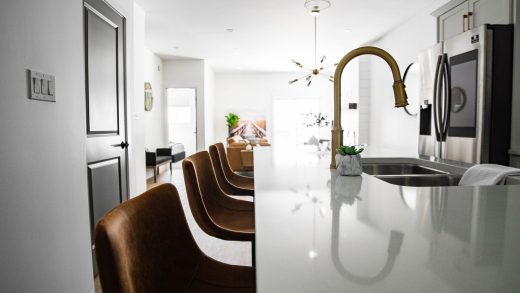 Superb functionality
Like with any well-designed product, innovation in functionality comes first. If you think that engineering in German is mainly seen in the car industry, then think again. German kitchens profit from these great engineering traditions too. These kitchens blend all the best features of a great kitchen- from aesthetics to problem-solving and incredible attention to detail.
Where flat-packed kitchens fail for ease of use, German kitchens make up for it. Additionally, you can use the space in ways that you never thought possible before. There's nothing that German kitchens appeal to all around, from self-propelled mechanisms to hidden space racks in cupboards and incredible electronic kitchen appliances.
Amazing strength and durability
We all want to know how long our kitchen will last with frequent use, right? Well, that will not be a problem with German kitchens since their reputation precedes them. For generations, the German family-owned companies in the kitchen industry built a reputation for long-lasting products with excellent engineering precision.
Plus, these companies test their products rigorously to ensure robustness. That's why the minimum operating life for them is no less than 15 years. Additionally, these kitchens have stronger than typical units. You can put more significant weight on them than would be the case with your standard kitchen.
The reason for its high durability and strength is its manufactured and assembled right onsite. So there are no chances of you missing a couple of parts, as may be the case with flat-packed high street kitchens. Besides, these kitchens have high-quality standards and a reputation to uphold.
Unlimited options to choose from
Getting a kitchen that perfectly suits your home's style is a deal-breaker for many (or everyone, really). No one wants to change their home's style for the kitchen to fit in. with German kitchens, that won't be a problem. You can have your kitchen designed, built, and even painted in the way that best suits you. That is one of the most appealing benefits of German kitchens. You have limitless options for the designs, materials, and colors to incorporate in your kitchen. That is why most German kitchens produce a timeless feeling.
Find your perfect kitchen
If you are searching for a sleekly designed kitchen to invoke both the envy and wow of your friends and family, then a German kitchen is a worthy investment. You can be sure of its functionality, strength, durability, and the numerous designs to choose from at any time.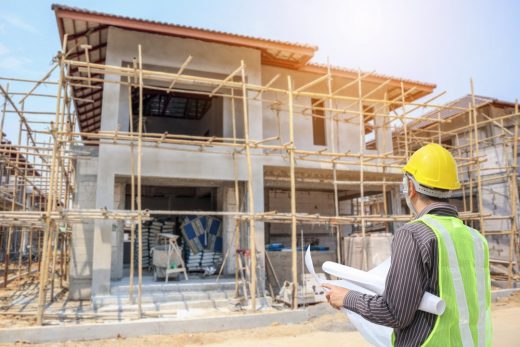 Why does everyone want a German kitchen – Bottom Line
Typically, building your dream house can be costly and time-consuming. But it can also allow you to customize your spaces in a way that will suit your lifestyle. Hence, if you're looking to undergo the construction process efficiently, take note of these considerations. With these, you'll be able to deal with your project with ease and peace of mind.
Comments on this guide to Why does everyone want a German kitchen article are welcome.
Kitchens
Kitchen Design Style Posts
Choosing The Right Shelves For Your Kitchen
7 Kitchen Sink Trends For Your Remodel
Kitchen renovation guidelines by Marich Inc Professionals
Design A Sleek Contemporary Kitchen
Building Articles
Residential Architecture
Comments / photos for the Why does everyone want a German kitchen guide page welcome