Choosing the right shelves for your kitchen, great Kitchen transformation
Choosing The Right Shelves For Your Kitchen
26 July 2022
Shelves are an essential feature of any kitchen with the right shelves adding to the functionality and aesthetic of your home. In this article we will discuss the relevant criteria for the selection of your shelves to ensure you make the right choice in your kitchen build.
Firstly, choosing the right type of shelf for your kitchen is key. Shelves with hangers can be a great option as they allow you to hang your pots and pans on the underside of your shelf making it easier when cooking to find the tools you need. They're also a great option for utensils or even small hanging baskets containing flowers or storage to bring more life to your kitchen. Alternatively, a more simplistic shelf with girder design can look equally classy in your kitchen. This design is possibly more suitable for those who want to display cookbooks in their kitchen or simply have ample space already for their cooking utensils. See below an example of the two styles from manufacturers Buster + Punch.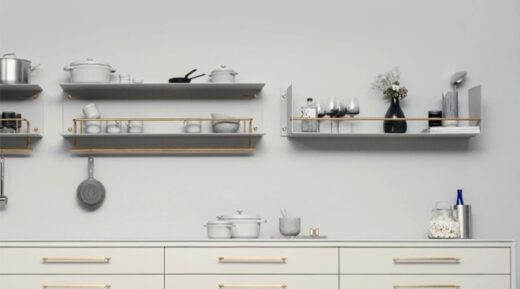 Next, choosing the colour of your shelves is absolutely vital to the overall look and feel of your kitchen space. Colour should be chosen carefully with the rest of your kitchen installations in mind to ensure consistency throughout your home. However, there are opportunities for creative flair when choosing your shelves that aren't always possible when picking other kitchen units. For example, a different coloured girder on your girder shelf can be a really nice design touch or a different coloured hanging rail can be an opportunity to add a little bit of personality to your kitchen. The shelves themselves will usually look best in classy, primary colours with stone and black the best examples. As a general rule, SGI Property Management experts in Gilbert advises it's best not to complicate things too much.
Lastly, choosing the correct finish for your shelves is hugely important from both a practical and aesthetic point of view. Solid, durable metals are perfect for kitchen shelves as they look great and can withstand the everyday rough and tumble that goes on in the kitchen. Brass, gun metal and steel finishes are all great options for finding that perfect balance between the practical and interior design value. They're also great materials to use and feel everyday giving you confidence in the build quality of your kitchen.
To conclude, shelving is a crucial aspect in any kitchen with finding the right balance between practicality and design merit the most important consideration. Metals form the best material for building shelves because of their durability and classy aesthetic while colour is important for creating a coherent kitchen space with that touch of personality. Naturally, price and availability are factors but if you focus on getting the right type of shelves with the right colour and finish you can't go too far wrong.
Comments on this Choosing The Right Shelves For Your Kitchen article are welcome
Kitchen Decor
Kitchens Posts
Equip your Kitchen for a Professional Cook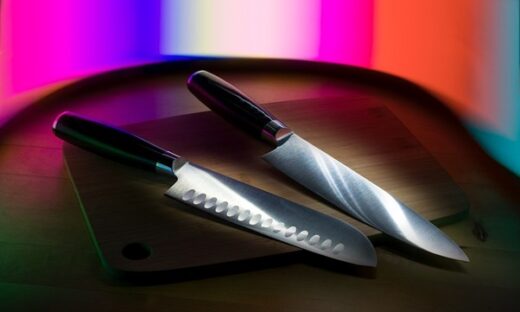 Consider While Renovating Your Kitchen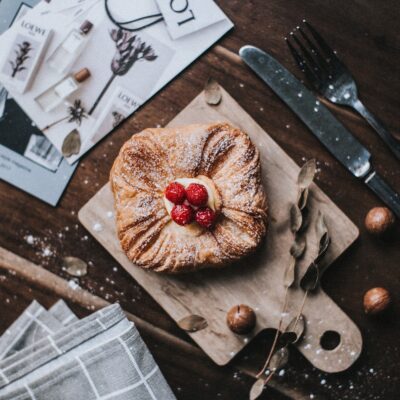 Kitchen design common mistakes to avoid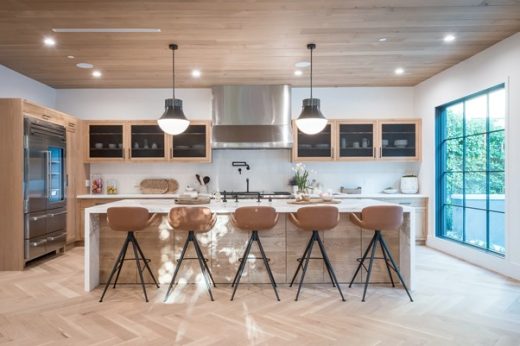 Make Your New Kitchen Tech Savvy
Items You Should Invest In For Your Kitchen
Comments on this Bohemian style kitchen decor ideas for new homes article are welcome.
Property
Residential Architecture
Comments / photos for the Choosing The Right Shelves For Your Kitchen page welcome